While digging in Pylos, an ancient city in southwest Greece, a team of archaeologists lead by Sharon Stocker and Jack Davis made a stunning discovery: the tomb of a wealthy warrior that's remained hidden and untouched for more than 3,500 years! More than 1,400 objects —many of which are gold, silver, bronze or ivory —were found buried in the tomb, which could shed light on how the Minoan culture lead to the Mycenaean civilization. The Minoan culture of the island of Crete is considered to be the "the first link in the European chain," regarding the history of civilization. Get a closer look at this historic find in the following photos, and read more about it here!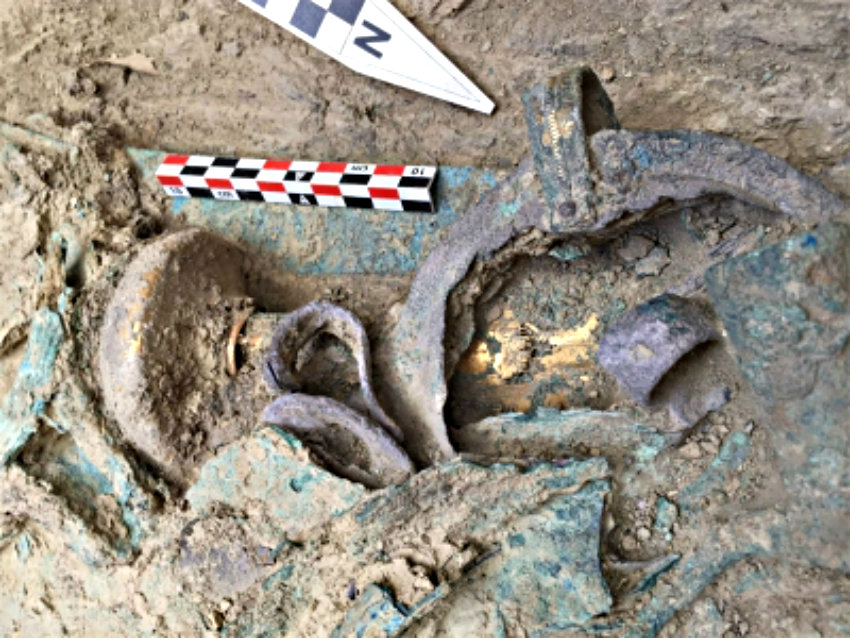 A bronze sword with an ivory handle, covered with gold.
A bronze mirror with an ivory handle.
An ivory comb.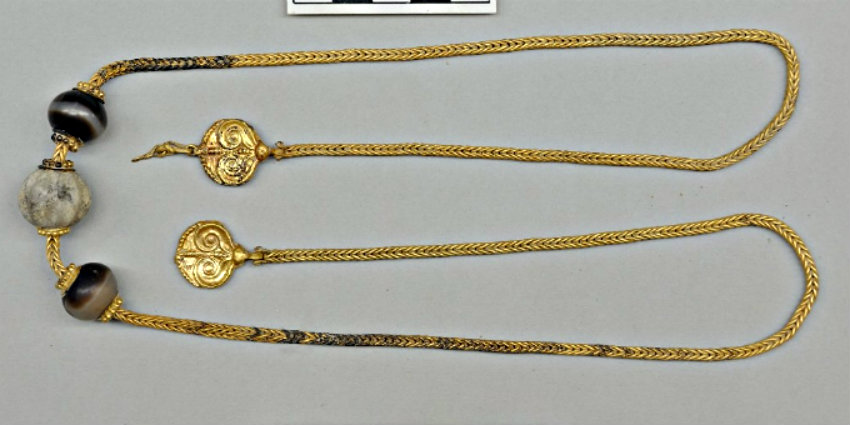 A necklace that is more than 30 inches long, decorated with ivy leaves.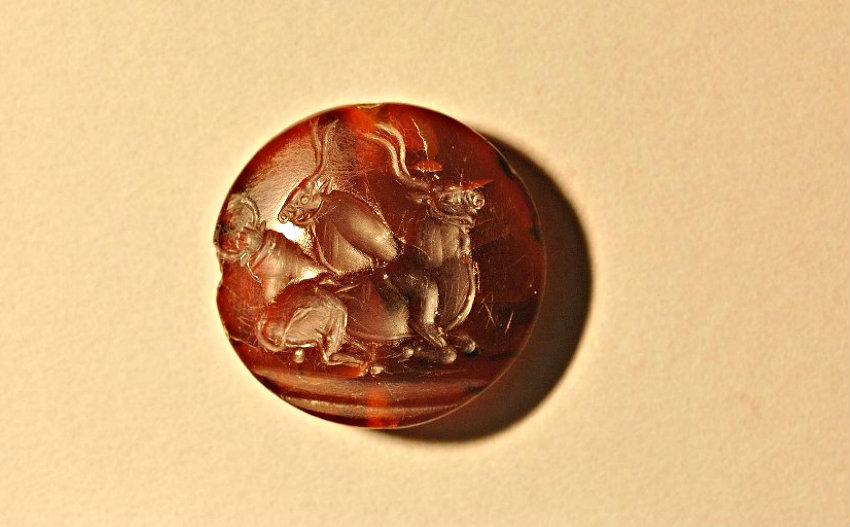 A seal stone decorated with long-horned bulls, similar to other designs found in Crete during the Minoan era.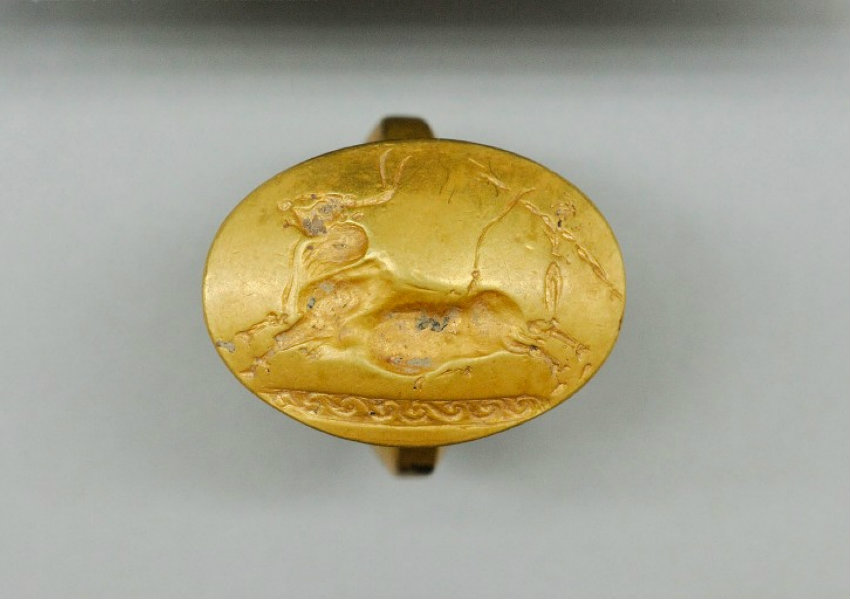 A gold ring also showing a bull. One of four gold rings found in the tomb.
Get a closer look at the tomb itself in the following video from the University of Cincinnati, featuring Sharon Stocker.