They did so much with so little.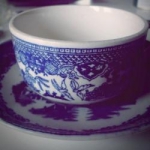 Rose Heichelbech
Each decade has its quirky fashions. In the 1970s bellbottoms and wild earth tone prints dominated. But, go back a few decades before that and the fashions we think of as so proper actually had plenty of silly and wacky trends running through. In particular women's fashion in the 1940s was chock full of zany and fun trends, perhaps as a counter to the misery of World War II.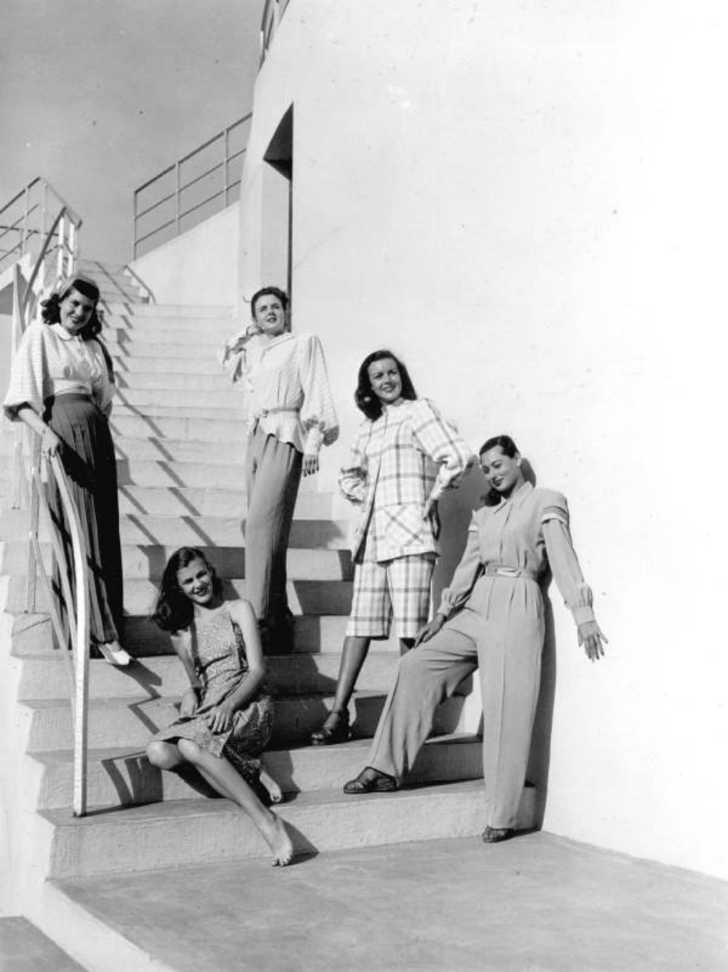 Midriff Cut-Outs
Bathing suits and dresses of the 1940s sometimes had a racy new feature: a diamond cut-out at the waist. Performers like Doris Day (below) and Carmen Miranda wore these types of dresses for performances, but everyday women might have only worn bathing suits or playsuits with this design feature since it was a bit risqué.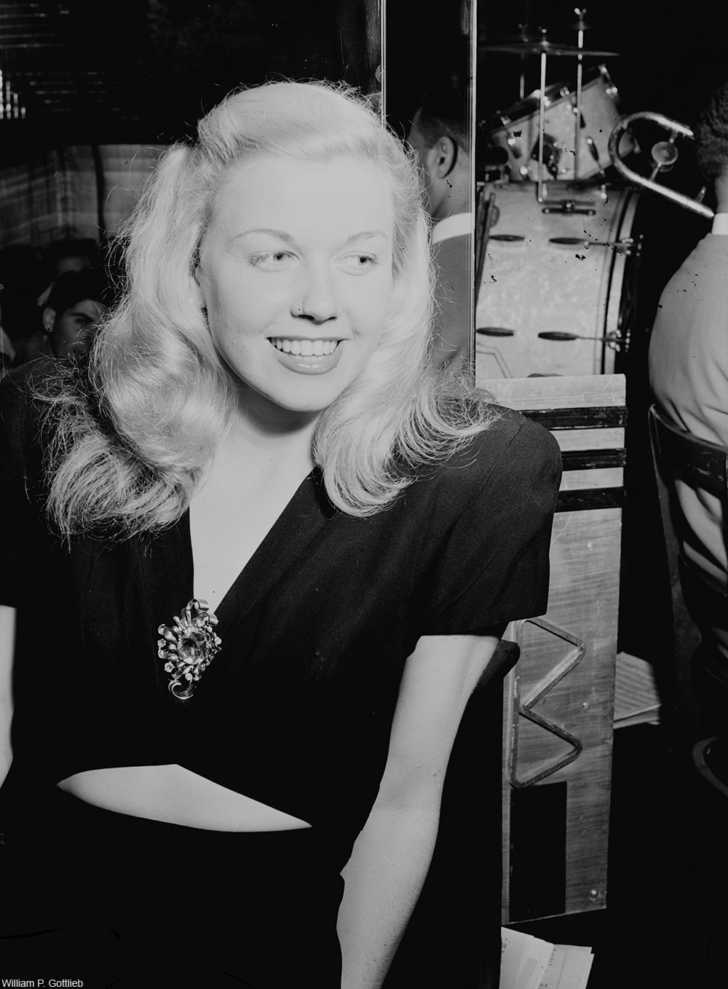 Spectator Shoes
This trend was a holdover from the 1920s and 1930s. The two-toned shoes were originally a symbol of flamboyant casual men's footwear, but eventually made their way into women's daytime fashion as a widely accepted fashion.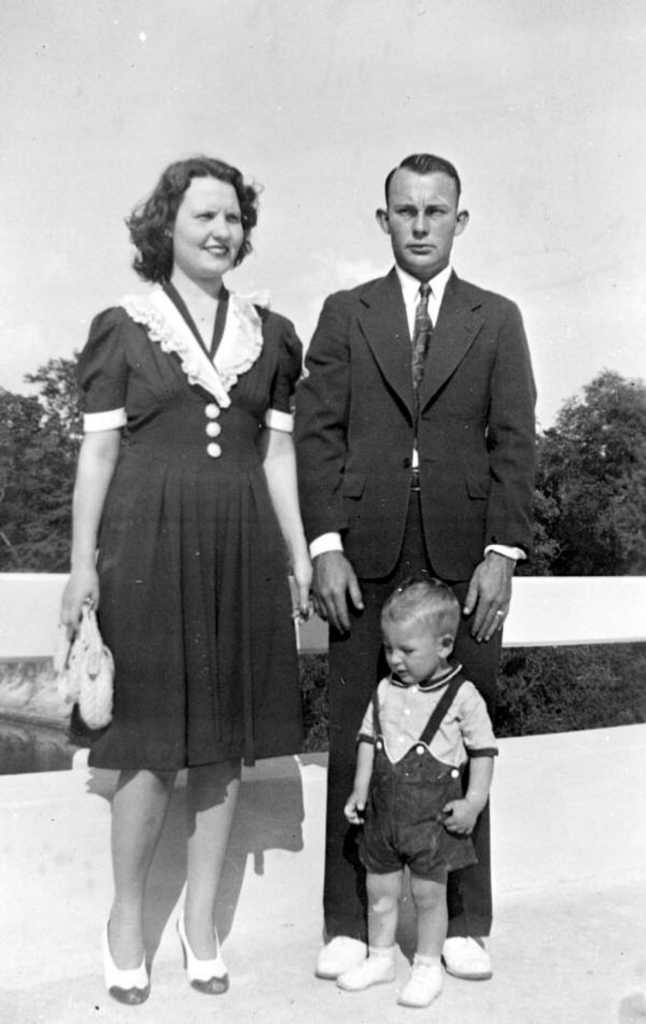 Wedge Shoes
We often think of tall wedge and platform shoes as artifacts of the 1970s, but this trend got started in the late 1930s and early 1940s. The look at the time was often one of exaggerated forms. The shoulders were big, so was the hair, and the shoes followed suit.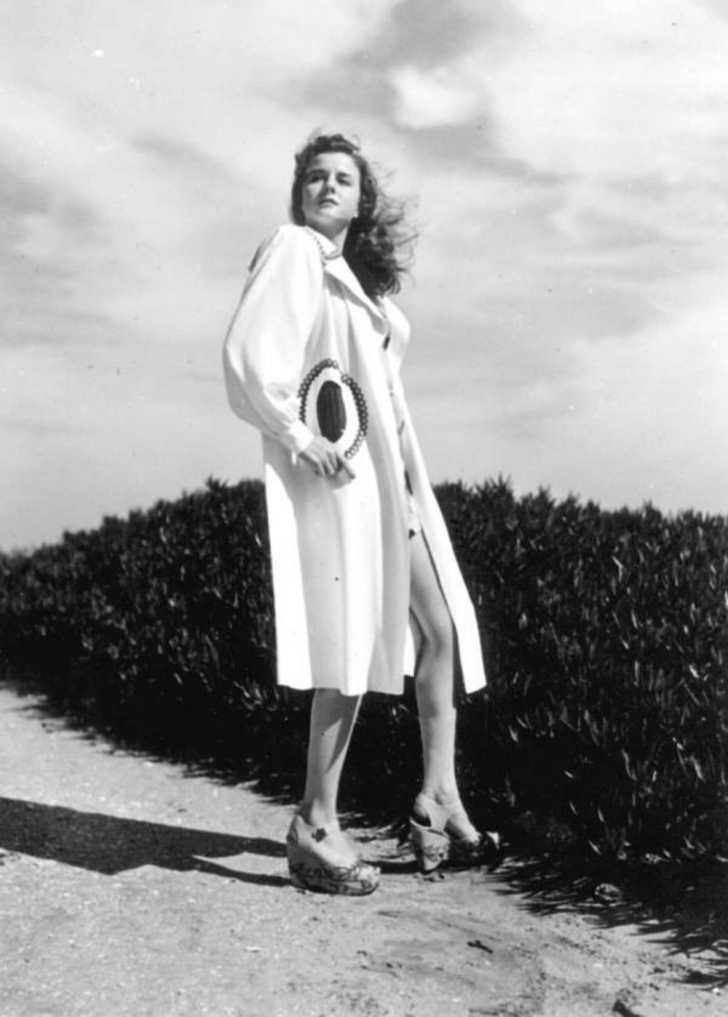 Peplum Skirt Suits
Skirt suits were a common sight between 1900 and 1950, but in the 1940s these often-dour outfits got a kicky boost from the addition of peplum jackets, another feature that emphasized the female form for an exaggerated look.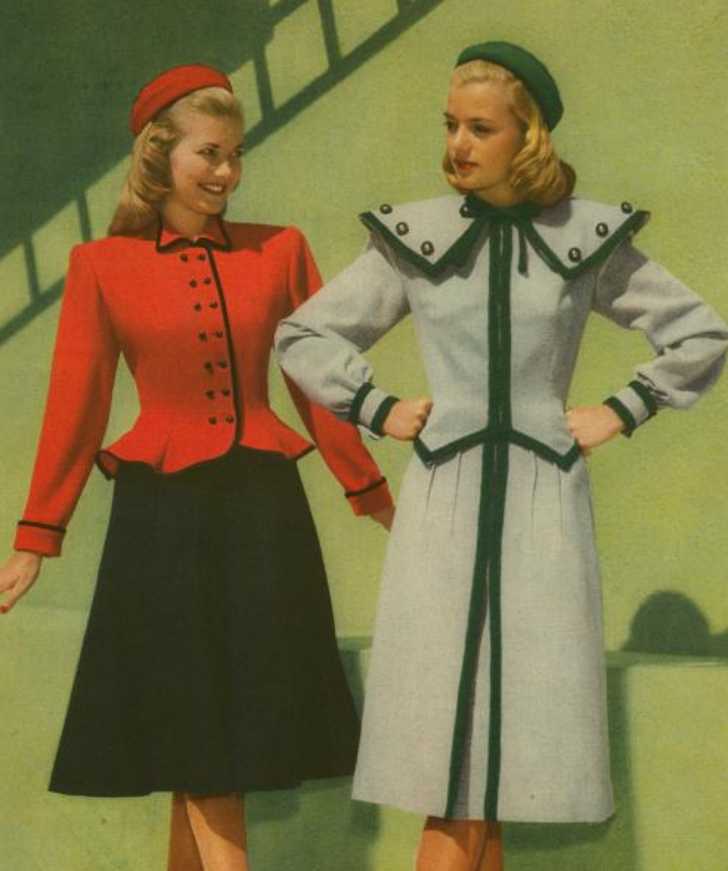 Turbans
During the 1940s snoods and scarves became fashionable since many women were working in factories or other jobs where their hair had to kept away from mechanical equipment. The more glamorous version of a scarf was to wear a turban, something many women did as part of their evening looks. These stylish headdresses could also hide dirty hair if needed.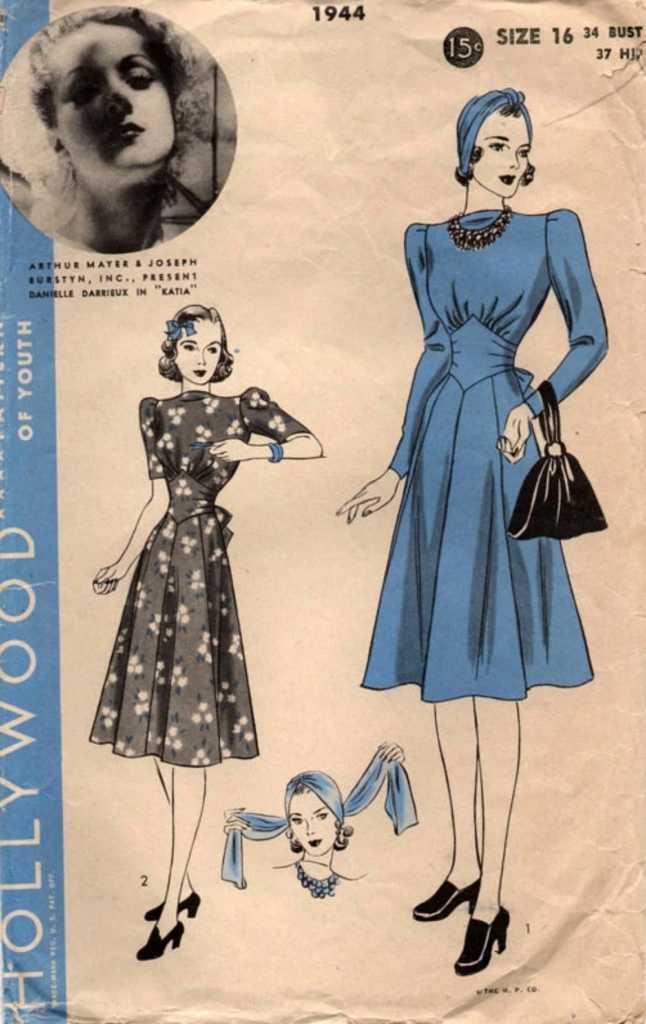 Dramatic Epaulettes
The emphasis for women to have accents on the shoulders was not only in the large shoulder pads of the 1940s, but also in decorations of entire shoulder area. Epaulettes were originally created for military uniforms, which went well with the patriotic trends in women's clothing in support of the war effort.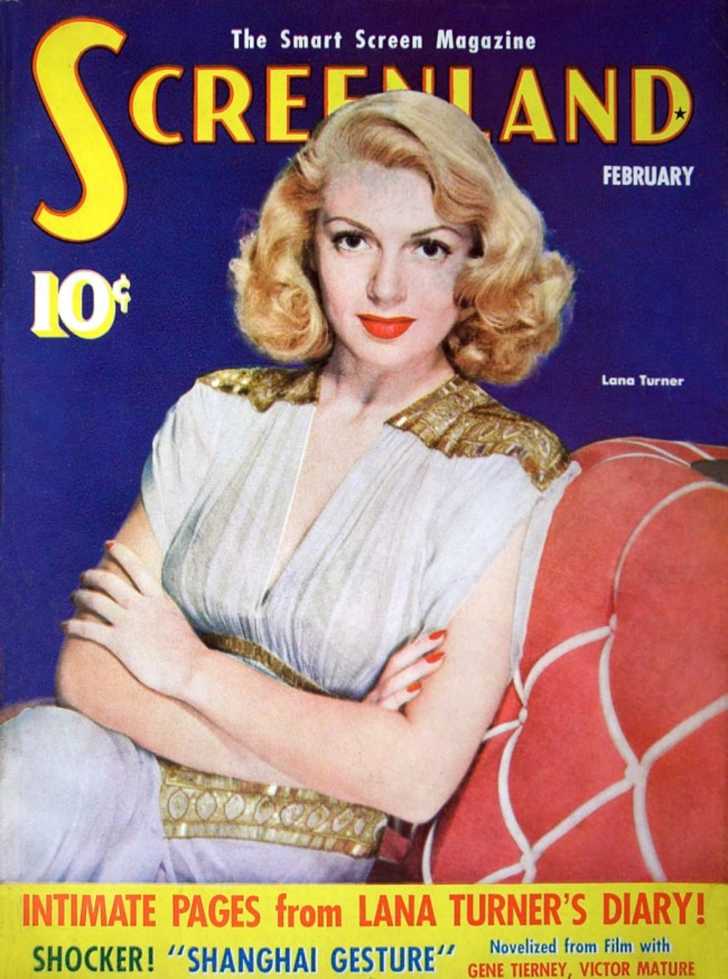 Telephone Purses
Throughout the 1940s many women wearing simple dresses, and even re-making men's suits into skirt suits in order to save money or avoid the ration. But, accessories not made from leather weren't rationed and so novelty purses like telephone cord purses came into fashion for a short time.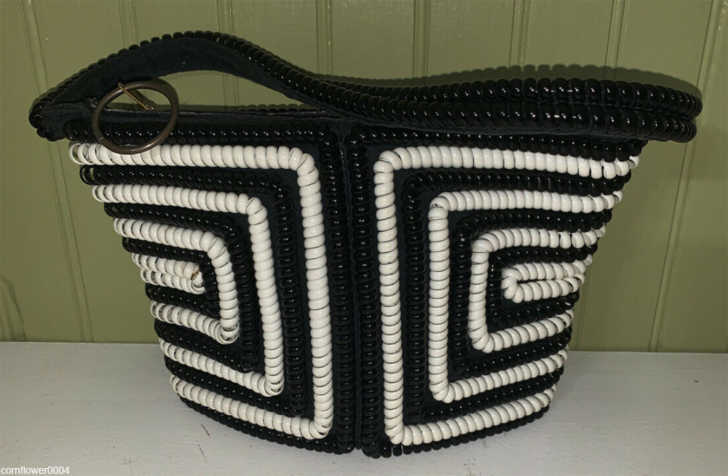 Boxy Hairstyles
Along with all the big statements in clothing came an emphasis on big hair. The 1930s hairstyles were short and even curly hair was usually kept close to the head. In stark contrast women of the 1940s strived for big curls and waves in boxy or unusual shapes– only older women had kept these cropped or upswept looks by the time the war was over. In particular squared-off bangs were quite popular for a number of years during the decade.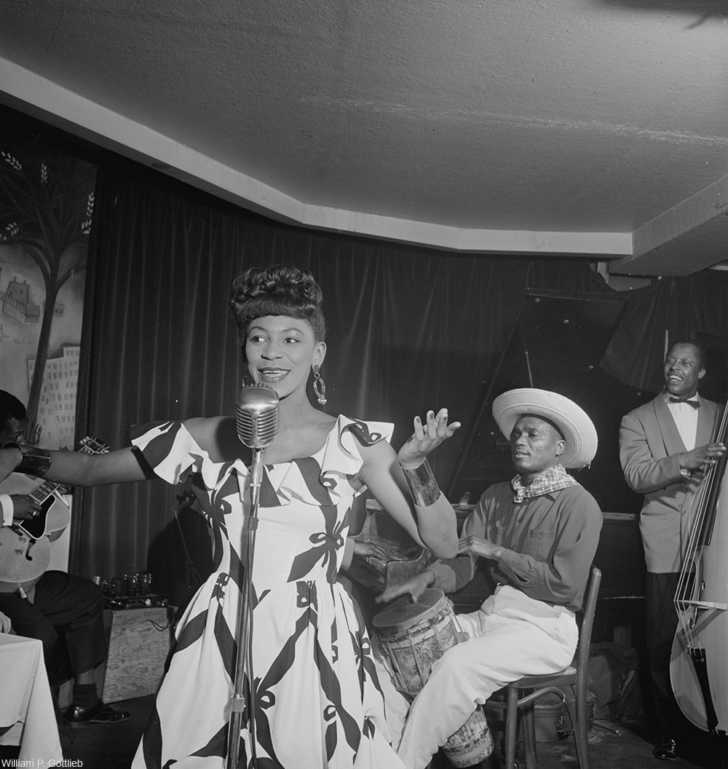 Flowers in Women's Hair
Women working in factories, wearing the WAVES uniforms, and sporting menswear looks was just one side to the 1940s. On the other side it was a time when women wore lace, heels, and even wore flowers in their hair on a regular basis.