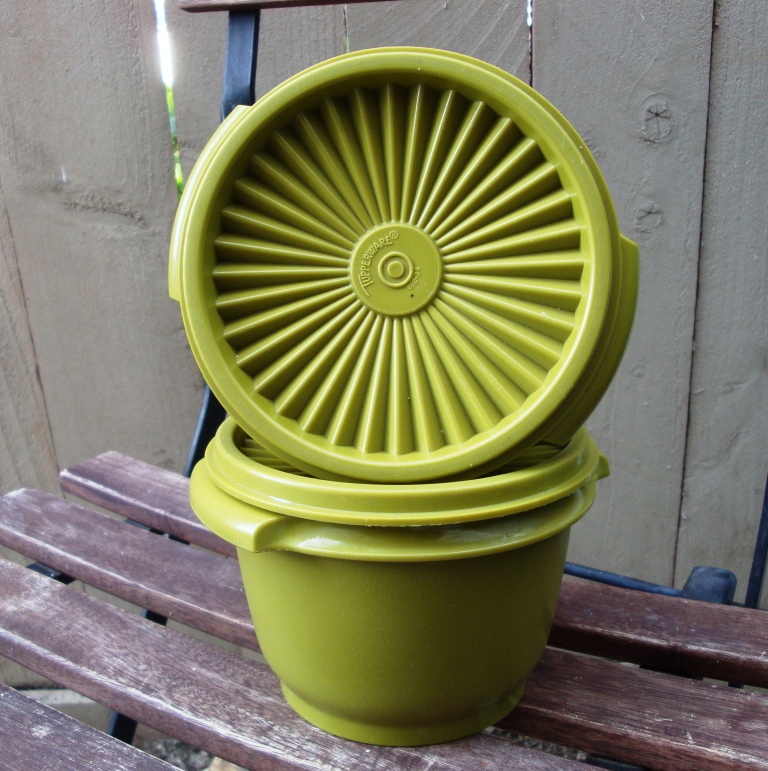 Roughly every 2 seconds there's a Tupperware party happening somewhere around the world. However, unbeknownst to many, Tupperware, initially, was a huge flop. Created by Earl Tupper in 1942 (Welcome Ware) before adding lids and its famous, patented seal later in 1946, he actually got his start, several years earlier, experimenting with polyethylene injection-molding while working for a company that crafted plastic pieces for WWII radars. Despite inventing the patented "burping seal" that worked as a vacuum to create an air-tight seal, Tupper had quite a bit of trouble marketing his unique and original products…that is, until he met Brownie Wise.
Leaving her job selling brooms, Wise began selling Tupperware products, eventually becoming a distributor and, later, the Vice President of Tupperware. Her secret sales technique? Tupperware parties. Once women started hosting Tupperware parties, business started booming and the rest was history. So, what are some of the classic products from those early years? We've rounded up eight of some of their most iconic products, so take a look below and see what they're worth today! If you've got any lightly-used Tupperware collecting dust in your basement, you might be able to turn a pretty penny….
---
8. Wonderlier Bowls – 1946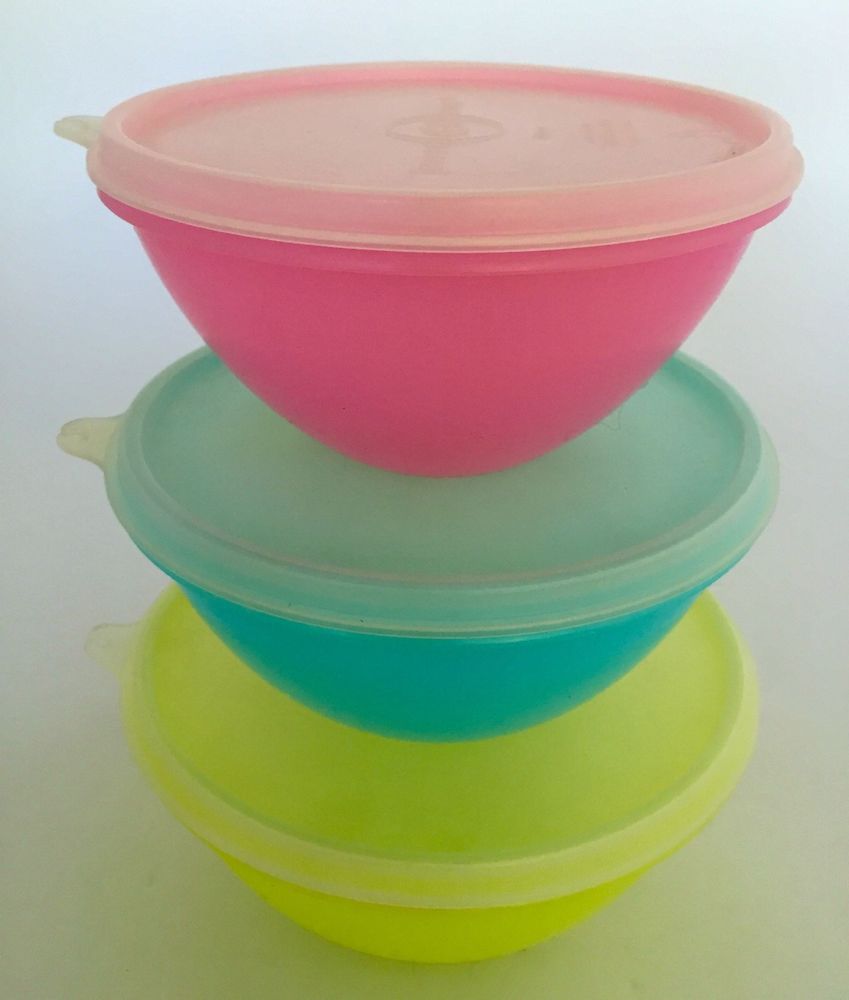 One of their most iconic products, original Wonderlier bowls came in lots of fun colors – ranging from fluorescent pinks and yellows to more muted olive greens and rusty reds – and that they were all sealable and came in nested sets made them perfect for modern households looking to maximize the freshness of their foods. Unused vintage sets of Wonderlier bowls can go for $45-60 these days, so keep that in mind if you come across any!