Vintage Photos From Long Ago: May 13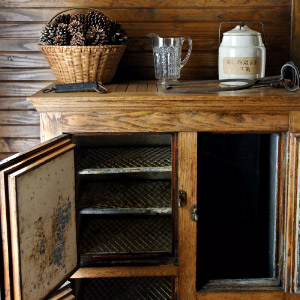 Dusty Old Thing
There are so many things about how our ancestors lived long ago that just fascinate us. Some of us come from families with famous histories. Others have stories that get passed down just in the family. The photos we're showing tonight capture a time. They capture many stories. If only we knew them all….
All these photos where shared by our readers. We'd like to thank Carol, Linda, Sheree, Peggy and everyone who treasures what the past still holds…
Of course all of us who are familiar with the history of parts of West Virginia and Kentucky are familiar with the post-Civil War feud of the Hatfields and McCoys. It's a fascinating story. We'd love to know more about the stories that Carol may have heard!
The Hatfields were a West Virginia family with a fairly large timbering operation on the Tug Fork of the Big Sandy. From the bit of history we know, they did employ non-Hatfields to help cut and move the timber to market and also just to be part of their social and kinship network. They also were well connected politically. The feud was so bad that the Governor of West Virginia threatened to have his militia invade Kentucky.
In popular culture, Kevin Costner played "Devil Anse" in the 2012 TV miniseries "Hatfields & McCoys". In 1987, the movie "Matewan" dramatized the 1920 coal miners' strike in Matewan, West Virginia, the historic home of the Hatfields. The police chief, Sid Hatfield, was one of the few "good guys".
We can tell Linda's grandmother was having so much fun! Notice the ladder back chair that would have helped the side-saddle mount.
It's a treasure to have a photo of grandparents boarding a ship at this time. Look at the fashions!
Her hair is so beautiful!