Vintage Member Photos, The Wee Ones: May 6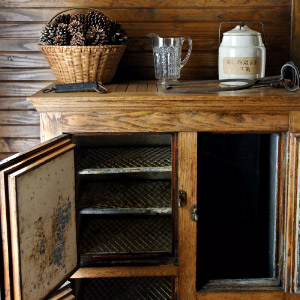 Dusty Old Thing
"This is my mum born in 1930. I just love the nappy she has on" — Vicki De Vries Ross
We're guessing, too, that her little top was hand knitted. It's an adorable photo!
"My Mom….born in 1911………Love her bonnet….." — Dottie Hoffman
Dottie's photo has been very popular with our readers and we can see why. When we look at the old photos of our ancestors as babies, it brings back so many good memories of the people they were when we were little, when they helped us become who we are now. It just seems like we're still linked in time.
"This is my favorite photo of my grandpa dated 9-16-1900. He is wearing a dress and holding a chicken! 🙂" — Patty Murphy-Medlin
Note from Dusty Old Thing: we did crop Patty's photo a bit to highlight her grandfather. Our readers, too, have really enjoyed her photo and there has been a discussion about little boys wearing dresses back then. It's been our understanding that most babies wore dresses, especially at home, until they were successfully potty-trained…which in those days may have meant a chamber pot. Anyway, Patty's grandfather is adorable! Patty said that he grew up to be a railroad engineer for the Milwaukee Road.
It's sweet, also, that he wasn't afraid of the chicken.
"Thisis my great grandparents and their twin daughters. I used to wonder whythey didn't smile in pics, now I know it was the camera that made it difficult." — Robin Scott
One of our readers noted that people had to keep the same expression for the long exposures and that led to people rarely smiling. But we also have to remark here that Robin's great-grandmother looks in very good health and was well-attired for such a new mother, especially of twins! We have to wonder, however, what her husband was thinking at the time. Was it "Will life ever be the same?" Note, too, the babies' tinly little hands. So sweet!
'I love this old picture of my Dad (in the baby buggy) with his big brother standing beside him, taken circa 1926!" — Barbara Gabriel
It's a fantastic photo and the later tinting really shows up some of the highlights of the clothing.
"Here is a Photo of My Dad in 1940 looking like a Little Rascal 🙂' — R. L. Boring, Atlanta Ga, (Time Travelers – come travel back in time).