These really are some of the best scenes ever to come from Hollywood!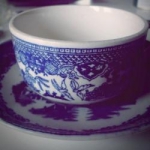 Rose Heichelbech
When you watch old movies, those dance scenes just make you feel good. The stars back then had such talent and skill, perhaps that's why they remain our favorites to this day. They are the classics. But, what happens when you put them all together? You get one heck of a dance video! Set to Chromeo's "Fancy Footwork," this clip is a perfect blend of the old and new. See stars like Gene Kelly in Singing in the Rain, Fred Astaire in Royal Wedding, and Shirley Temple and Bill "Bojangles" Robinson in The Littlest Rebel and many many more. They really get down to this high-energy music! Have a look below at this happy video which celebrates the most incredible dancers in Hollywood history.
And, if you're still craving more fun after watching this then click here to watch another great dance video.