Vintage and Antique Weekend Finds: November 4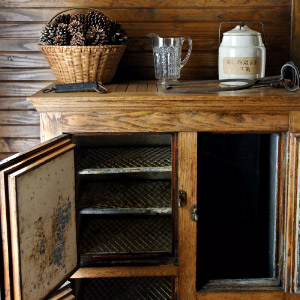 Dusty Old Thing
Fall weekends are just a good time to get out and go antiquing. We thought we'd share our three "finds" and invite you to do also. If you recently found an antique that brings back memories or that you find useful or just one that you think was a good buy, you can share it with Dusty Old Thing by uploading a photo to our Facebook page. Give as much description as you can. We especially love family stories. We're not a page for buying or selling or trying to determine "value". For us, value is mainly in the heart and the best value is shared.
Here are our "finds"…all to be used. Their probable stories include factories that were established in days when the demand for American produced glass was high, when factories employed artisans and when an expanding middle-class purchased the lines that magazines and newspapers said were "in vogue" for the tasteful home.
We found this vintage electric Aladdin lamp for $34.00 at an antique shop in Old Washington, near Maysville, Kentucky. We needed another lamp and really wanted one that was originally electric and one that cast a warm glow. We found this one in a dark corner of the shop's basement. It is marked Aladdin. The glass has a luster finish.
Most people are, of course, familiar with the beautiful kerosene Aladdin lamps, especially the "Lincoln Drape". The company traces its roots back to Chicago's Mantle Lamp Company of America, founded in 1908, with the word "Aladdin" trademarked the same year. The company added electric lamps in the 1930's, many in Art Deco forms with, after @1938, glass bases called Alacite. Alacite glass was an "ivory opal glass" as described by it's developer. Aladdin stopped making electric lamps after WWII. (aladdinlamps.com)
This vintage small, but heavy, glass candelabra came from the same shop as the lamp and was marked $54.00. We like vintage and antique candelabras because…well…candlelight is wonderful and it is practical for when the electricity goes out. Besides, prisms are beautiful in the early morning's sun or the candle's glow.
This one is not marked, but we suspect it is from the Cambridge Glass Company. Cambridge started marking their pieces in 1922 with the "C" inside of a triangle.
The Cambridge Glass Company in Cambridge, Ohio, was founded because the citizens of the town wanted a new industry in 1901 and provided the site for the National Glass Company to build a factory there. It operated independently as Cambridge Glass. The company prospered even through the Depression and, at its peak, had 700 employees working 3 shifts. The factory ceased operations in 1954, was sold twice, reopened, and finally closed for the last time in 1958. Assets were sold to the Imperial Glass Company which produced "Cambridge by Imperial" for a short time in the 1960's. The factory buildings were finally torn down in 1989. (see cambridgeglass.org for more history)
We found this antique cut-glass tumbler for $10.00 at a recent outdoor antique fair. The dealer explained the price that we thought was low by saying "The market for cut glass has fallen". Tumblers like this, in perfect condition, used to sell for about $30.00 or more a few years ago. We use them, in our family, every Thanksgiving and Christmas to hold what we call "Float"…which is really home-made boiled custard with egg whites dropped in…a really delicious dessert. This one gets added to the collection because, well, families do grow.
This one is not from the "Brilliant" period although we've seen plenty of similar ones advertised as such. The glass is thinner so the date is probably @1910-15. Collectors of Brilliant cut glass also have to be aware that very well-done fakes started appearing in the 1980's. (There's more information on this at brilliantglass.com)
That's the story of our recent "finds". What about yours? What stories do they tell?