It's just so catchy!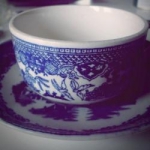 Rose Heichelbech
We've all heard this song countless times before, but how many of us have ever seen the video? Once you hear those familiar chords, you'll remember instantly where this famous song is from!
The Ventures recorded the Hawaii Five-O theme song in 1969, and it became hit in the U.S. and abroad, reaching #4 on the Billboard charts that same year. The Ventures got their start in the '50s and would become the best-selling instrumental rock group of all time, paving the way for the rock bands that came after them.
There's nothing cooler than their smooth surf guitar and driving drums. The video of this famous theme song is one many of us probably never had a chance to see! Have a look for yourself in the video below. And be sure to check out another awesome Ventures performance from 1965 right here.