The last time it resurfaced was in 1994. There's speculation that the 12th-century village may appear again in 2021.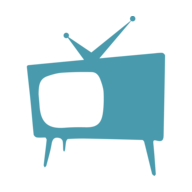 Timothy Roberts
Everybody who lived in Fabbriche di Careggine received orders to relocate to Vagli di Sotto. The relocation from that 12th-century village in Tuscany, Italy, occurred because a new hydroelectric dam was being built in 1946. The human-made lake would submerge all of those homes and when the lake is drained for maintenance, people go to see that medieval village come out of the water again. It has taken place four times in the past 80 years, 1958, 1974, 1983, and 1994. Sky News is reporting that it may take place next year again.
Lorenza Giorgi is the daughter of the former mayor of Vagli di Sotto. She shared some news on Facebook last month that "certain sources" had told her that the lake would be drained in 2021. She hopes that the area would get a tourism boost as news spread across social media. Back in 1994, over 1 million people came to see the village the last time it appeared. Even though it hasn't been confirmed, the company that operates the dam, Enel, told CNN that a working group is being formalized with the municipality to talk about tourism and redevelopment.
https://www.instagram.com/p/CA0Lv9up8Ro/
Visit Tuscany reports that the area is made up of several stone houses, a cemetery, a bridge, and the Church of San Teodoro. Blacksmiths made up the majority of the early inhabitants after they emigrated from Brescia, Italy, in the 13th century. The village was known for the iron-made goods that they produced.