The song may be from 1981, but it is still just as powerful today and that becomes evident with their reaction.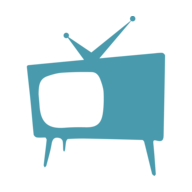 Timothy Roberts
I think that all of us would agree that music is a very important part of our lives. We may have a favorite song or perhaps a favorite musician that we like to listen to on a regular basis. It's important that we don't set our target too narrow, because there is so much good music to discover.
This became obvious when twin brothers were recorded listening to Phil Collins for the first time. The Independent reported that Tim and Fred Williams, twin brothers, heard "In the Air Tonight" for the first time and their reaction was everything you would hope it would be. The song may be from 1981, but it is still just as powerful today.
If you are feeling especially bummed out, fully exhausted by the contents of your home or your own mind, take a moment to watch the 21-year-old twins Tim and Fred Williams listen to Phil Collins's "In the Air Tonight," from 1981. https://t.co/2fAfxZZ8yo

— The New Yorker (@NewYorker) August 9, 2020
It was all part of the "First Time Hearing" video series, and they go by the name TwinsthenewTrend. Some of the different songs that they have listened to include "Jolene" by Dolly Parton, "Dancing in the Dark" by Bruce Springsteen, and Janis Joplin's "Piece of My Heart." When they heard Phil Collins, however, the reaction was unmistakable.
This is one of those songs that you can't help but get chills when you hear it for yourself. Even years after you've been listening to it, those chills tend to come on. I couldn't even imagine being able to hear the song for the first time again, but we get to experience it through these two young gentlemen.
Phil Collins has reached #2 on the iTunes Charts with his 1981 hit "In the Air Tonight." pic.twitter.com/GaAkzsqef8

— Travis Akers (@travisakers) August 11, 2020
At one point, Fred said, "That was cold! I ain't ever see nobody drop a beat three minutes in a song!" Perhaps that is part of the appeal of the song.
This video has been viewed millions of times and it has even introduced other people to the song that haven't heard before. When giving an interview with CNN, Tim said: "We do so many videos a day." They uploaded a number of other songs, including Superstition by Stevie wonder.
Phil Collins' song "In the Air Tonight" is back on the music charts nearly 40 years after its release, thanks to a viral YouTube video. https://t.co/McforQkaoM

— NBC News (@NBCNews) August 16, 2020
Tim added, "When we do videos, I don't be thinking nothing of it because I be thinking, 'Oh, we gotta do that next video.'" Fred also chimed in, saying, "We wasn't thinking this was gonna hit."
Tim and Fred have been uploading these reaction videos for about a year. At one point, they even admitted that they had not heard of Sinatra.
A video of 21-year-old twins listening and reacting to Phil Collins's 1981 hit "In the Air Tonight" for the first time has reverberated around the internet this week. Here's what their popularity tells us about music discovery in the age of streaming. https://t.co/RgVB4FE72L

— The New York Times (@nytimes) August 13, 2020
They are well on their way to being an Internet success with over 500,000 subscribers. Even Dolly Parton tweeted the reaction to her own song, Jolene. You can't help but see why the videos are so popular because it reminds us of how we felt when we heard our favorite songs for the first time.
No point in begging…Jolene already stole these two 😂 @Twinsthenewtren – Team Dolly 🦋 https://t.co/T7Bt6ULlw2

— Dolly Parton (@DollyParton) August 7, 2020
In response to their cover of Plain White T's song "Hey There Delilah", one person wrote, "I'm a 58 yr old white woman who is reliving her life thru the music you guys are choosing to listen to. I'm so grateful for the walks down memory lane! Never stop!" When asked why their videos resonate so well with people, Fred said, "Because we're Black. We're Black, and they don't expect us to listen to that type of music."
Tim said that they listened to rap when they were a lot younger but thanks to this channel, they have enjoyed a lot of different types of music.
Phil Collins "In The Air Tonight" back on the charts after 40 years!? Okay, 2020 👏🏼 finally some good news. https://t.co/B727mkisSG

— SoundHound (@SoundHound) August 13, 2020