These Cookie Jars Are As Sweet On The Outside As The Cookies They Hold Within!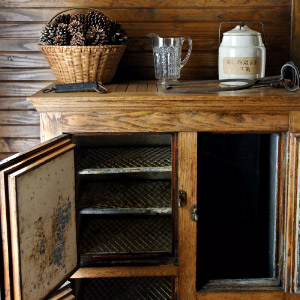 Dusty Old Thing
It's hard not to smile when you look at a cookie jar. They're so cheerful, bright and happy (and not to mention usually the precursor to some delicious cookies), that it's easy to see why they are huge collector's items!
Decorative cookie jars in the U.S. date back to the early 1930s. Popular manufacturers include McKee Glass Company, Louisville Pottery and McCoy Pottery. Designs ranged from beautiful floral patterns to depictions of pop culture such as Humpty Dumpty, Tinkerbell and Frankenstein. Later on, advertising jars featuring brands like Coca-Cola, Harley Davidson and Mrs. Fields became quite the rage.
Check out some of our favorite user-submitted pieces (maybe while treating yourself to a cookie?), and let us know if you collect cookie jars. If so, we'd love to see them!