The Stoves in Our LIves: March 6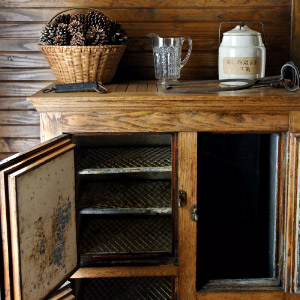 Dusty Old Thing
Good Morning from Dusty Old Thing. Nothing quite brings back memories of great home cooked meals in years gone by like seeing the kinds of stoves used by our grandparents or great grandparents or even those who came before them. Sometimes, too, it can be stoves from the places we visited, the old inn where meals were served family-style or the old summer camp or hotel where you got to go into the kitchen when it wasn't busy. Sometimes, too, those memories come complete with that feeling of almost being able to taste and smell the dishes. Sometimes we wonder why a certain recipe we have just doesn't quite taste like it did when Grandma made it.
Sometimes those memories come back when we see the kinds of cookware and utensils that used to be used. Sometimes, instead of memories, we can imagine what a historic dish might taste like if it was cooked in an original pot. We might wonder, too, if we could replicate the great menus of the great chefs of days gone by.
Here are some antique stoves that caught our imagination. You may also be fascinated by the story of the copper pots. Now, it's making us all hungry!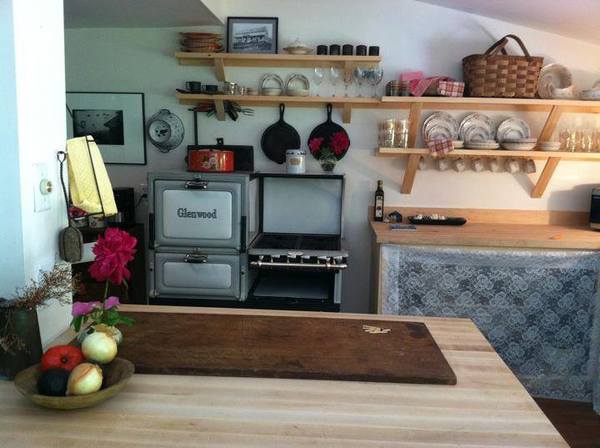 from Roberta Pearson: "With the exception of a few wine glasses (new), the china that a friend found (beside the road) for me, and the stove that my Mom finally relinquished (it was my Mammy's), everything (seriously everything) in my cottage kitchen was picked up by me from the side of the road during big item trash pick up week. Not shown is the old wringer washer that I fill with ice and drinks for parties, and the cast iron enameled sink. double Thought you might appreciate my giddiness."
We love Roberta's giddiness for finding "side of the road" treasures. She also has great decorating taste! There's a wonderful European flair to her kitchen.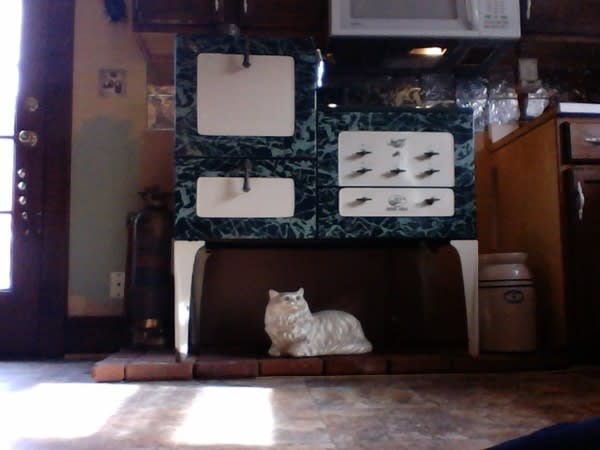 from Joyce Best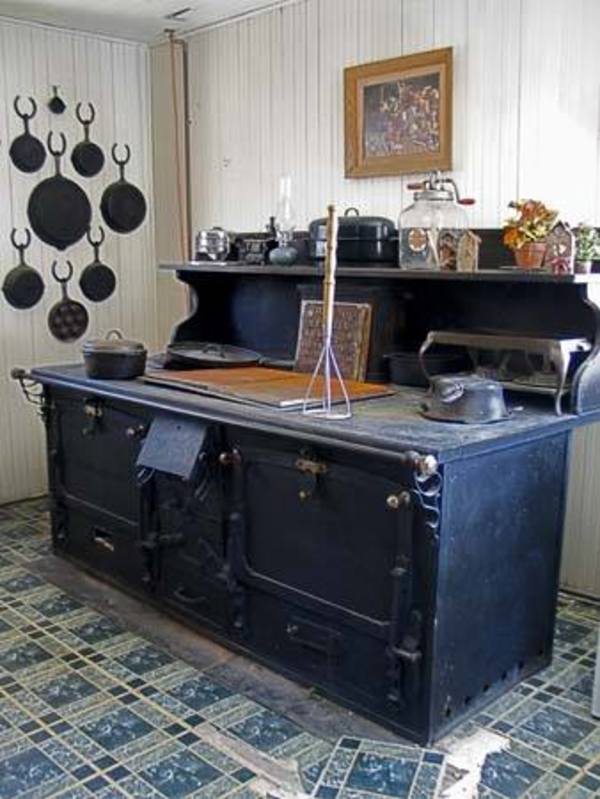 from Cecile Vargo who shared this photo from The Friends of Cerro Gordo: "This is a commercial stove circa 1871 used in the American Hotel in a California mining town now ghost town privately owned by friends of mine, and now my very part time home. When I first went up there in the 1988 the hotel was a shell, and you would peer in the windows and see this stove in disrepair. Both hotel and stove were restored by the late owners, who never got a chance to pipe it in, but did cook on it once right after restoration, apparently. I have seen many commercial stoves from this era in the old mining towns of California, but never one this big. It is a true treasure! As you can see, it holds a display of other antique items, some found in the town, and some donated by visitors."
Readers, can you imagine the meals what were cooked on this fantastic stove? Thank you, Cecile, for sharing it with us.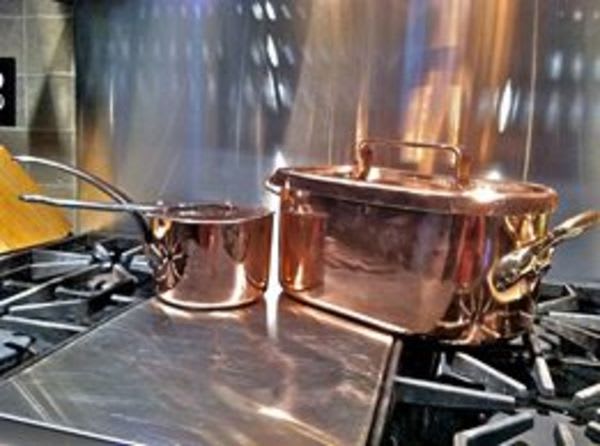 from Mike Chervinko. This photo of two pieces of antique copper cookware shows their beauty after they were professionally retinned and polished. Mike showed, in his original post, a closeup of the markings on one of the lids. This is what he wrote:
"…an amazing set of 19th century French copper cookware my wife and I picked up at a local estate sale a few months ago. At first we were drawn to the set's vintage look and interesting marks. Initially, I thought one of the marks was from the maker. As it turns out, an expert on copper cookware told me there are no makers marks on the pieces. The crowns denote the set was owned by two European families of nobility! She was so excited when she saw the photos I originally emailed her she offered to buy some on the spot. Once she calmed down she recommended contacting either the Chicago Art Institute or the National Museum for the Arts in D.C. for further analysis. She felt the crown on the left belonged to Napoleon III but she wasn't sure about the crown on the right. Napoleon III was exiled to England later in life, and may have passed the set to English nobility. Back in those days people marked their cookware to prove ownership and to allow retinners (the interior of the copper pots were lined with tin to prevent poisoning, and would have to be retinned once the inner coating became worn) to keep the items straight in their shops. How this stuff ended up in Midwestern America is beyond me."
What we can say is that they are amazingly beautiful pieces and we'd like to thank Mike for sharing them with us all at Dusty Old Thing! Just imagine the dishes that would have been cooked in them! Julia Child would be ecstatic!