The song is so incredibly soulful.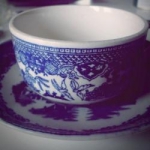 Rose Heichelbech
In 1964 The British Invasion changed how music was played around the world. Bands like The Beatles and The Yardbirds from across the pond topped the charts and sent the music industry into a flutter trying to capitalize on this new sound. Around this same time The Animals (from Newcastle upon Tyne) had several success as well, including "House of the Rising Sun". In 1965 "Don't Let Me Be Misunderstood" followed, and both songs have been staples of rock and blues ever since.
The soulful vocals of the band's lead singer, Eric Burdon, make the song especially touching. The song was originally written for and performed by Nina Simone only a year before. Many of the early British invasion bands got their starts doing covers of blues and R & B acts, but often found more success with their own tunes. However, since 1964 many bands gave covered "Don't Let Me Be Misunderstood" in the style of The Animals, proving that their version really struck a chord with American audiences.
Hear this classic song again in the video below.