The teacher ended up covering almost 4000 miles and stopping at 11 historical areas.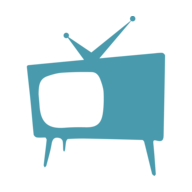 Timothy Roberts
Things are certainly different this year. The coronavirus pandemic has caused many businesses to shut down and people are struggling in some way or another. Perhaps the way that more families are struggling than any other is with remote learning. It's now the new normal, but that doesn't make it any less challenging for the students, the teachers, and even the parents.
Teachers are doing their best to keep the attention of the students. This includes Cathy Cluck, an Advanced Placement U.S. History and European History teacher from Westlake High School in Texas. She knew that the classroom environment was not what the students were accustomed to, so she decided to go on a great American history road trip.
She still continues with remote classes but she does so on location. As she goes from one adventure to another, she posts them on social media.
He's right behind me isn't he? (All credit goes to @Lin_Manuel for this)#greatamericanhistoryroadtrip #pandemicteaching #Hamilton pic.twitter.com/oAjlhbIa6F

— Cathy Cluck (@cathycluck) August 29, 2020
A 15-day itinerary was created that included many historic sites in the United States. Instructional videos would be filmed and shared with the students beginning August 21.
"This is something I'd never be able to do in a normal school year," Cluck told Yahoo Life. "I was just trying to figure out, how can I make this school year interesting and fun for kids? I mean, I don't know how to do [remote learning]. I wasn't trained to be an online teacher … So I figured, what if I teach history from the places where it happened? Maybe that would at least make them want to log in to find out where their teacher is every day."
Some of the different stops include Memphis Tennessee for the civil rights Museum, Gettysburg, Pennsylvania, and Jamestown, Virginia. There are so many options for history in the United States, I'm sure she had a hard time choosing the ones that were right for class!
Along with sharing the videos for her students, she uploads them to her YouTube channel and both Instagram and Twitter.
My very first YouTube video:
Williamsburg, Day 1: Great American History Road Trip #pandemicteaching https://t.co/qhzpTsgNjp

— Cathy Cluck (@cathycluck) August 25, 2020
Cluck has been teaching for 26 years. She had saved up some money and she used it to fund the trip. Lots of equipment and a few personal belongings were brought on the trip so that she could capture history where it happened.
Although this is a truly awesome idea, there were still some challenges because of coronavirus. Restrictions were sometimes in place and she had to use a hotspot or connect at a coffee shop whenever possible. It was truly an idea that was well worth considering and it seems as if more than her students are enjoying it.
Some interesting lessons came out of it, including the following post on the history of NASCAR. This is from the 9th day of the trip, and I think we can all learn from it.
Day 9: more driving, forgot to record the history lesson I taught on moonshiners and the history of NASCAR, back in the South. #greatamericanhistoryroadtrip #pandemicteaching https://t.co/gsDrPtRqRB

— Cathy Cluck (@cathycluck) September 2, 2020
"Every year in July I look forward to going back to school," Cluck said according to Austin360. "The pandemic was rough and not getting to hug my seniors and have closure with kids, that was hard," she said. "I've never done anything like this before but it is probably the coolest, weird and most out of the box thing I've ever done in my teaching career."
The teacher ended up covering almost 4000 miles and stopping at 11 historical areas.
15 days.
3810 miles.
A crazy start to a school year.

Couldn't have done any of it without some incredible people encouraging me along the way and helping me solve problems when I thought this was all a horrible… https://t.co/TRIdp1kQnn

— Cathy Cluck (@cathycluck) September 5, 2020
These days, she is teaching at home when the new season started on September 8. It looks like not everything in 2020 is negative.