It was thrown out like rubbish.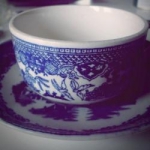 Rose Heichelbech
Düsseldorf Police were involved in a curious case involving famed surrealist painter, Yves Tanguy, when a painting he created was recently found at an airport in Düsseldorf, Germany. The painting was reported as missing, but the interesting thing is that it was found was in the trash! To find out how a valuable painting ends up being thrown out with refuse let's trace what happened.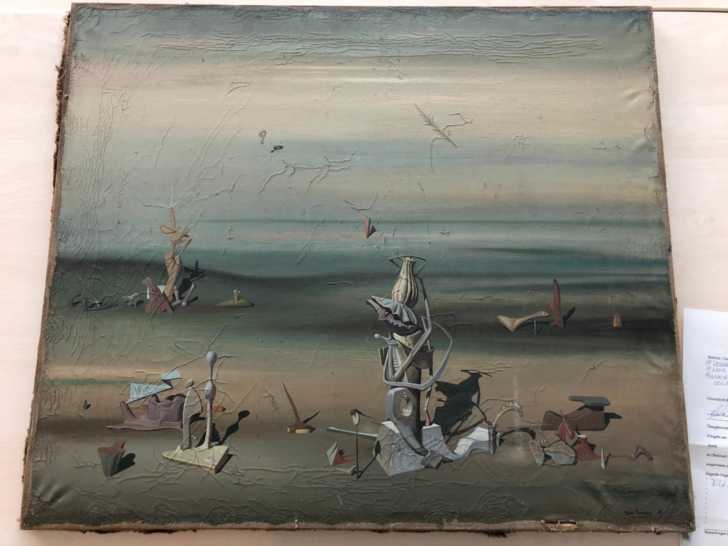 Tanguy was an influential surrealist artist, born in France in 1900. Though not as well-known as Salvador Dali or Max Ernst, Tanguy was nevertheless an important part of the movement in the 1920s through the 1950s (he died in 1955). Like his many other paintings, the artwork lost at the airport depicts non-representational figures interacting with each other in an alien landscape of limited and muted hues. Tanguy's paintings create a feeling of being lost on another planet.
The painting was was reported stolen by the nephew of the owner, neither of whom have been publicly named by the police. It seems the man who owns the painting had accidentally left the painting at the gate when he was boarding a flight to Tel Aviv, Israel. When he arrived without it the report was filed. We don't know what happened to make the painting's owner forget such a valuable work of art in the airport.
Once the Düsseldorf Police were notified of the missing artwork, they asked the cleaning crew to help them look for the painting in the most unlikely of places. And, sure enough, the painting was found in its cardboard box at the bottom of a paper recycling bin. We still don't know how it ended up in the waste, but it's possible that the person who put it in the trash never even looked inside the box!
It appears that the painting is unharmed and has since been returned to the owner(s). Hopefully they won't leave valuable modern art just lying around the airport next time. Or better yet, perhaps in future they will use a courier to transport their fine art.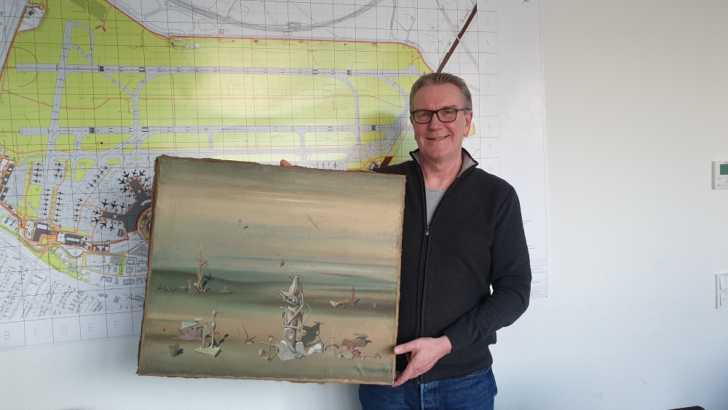 Works by Tanguy are in the collections of the Modern Museum of Art, the Guggenheim, the Whitney, and the San Francisco Museum of Modern Art. It's amazing that nothing bad happened to the painting at the airport and that no one tried to take it. The worth of the painting is estimated to be around $339,000. Perhaps the owner had luck on his side in the end.
https://www.instagram.com/p/CI2k8DjJxtZ/