She was a fashion icon and a darned good singer to boot.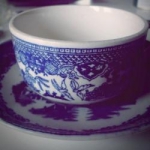 Rose Heichelbech
"Son of a Preacher Man" has got to be one of our favorite soul songs from the late '60s. Catchy, funny, and a bit wistful, this song still is an inspiration to many of us today. Just notice how folks can't seem to keep from singing every time this song comes on! Released in 1968, this show-stopper would became one of the late great Dusty Springfield's signature songs.
Known as a tomboy in her hometown of High Wycombe, Buckinghamshire, England, Dusty Springfield would grow up to become not only one of the most glamorous fashion icons of the '60s, but the well known soul singer who brought us some of the most classic songs of the decade. Have a look below at her performance of "Son of a Preacher Man" and be sure to check out an upbeat hit from another '60s icon right here.