Sometimes the Light Changes Things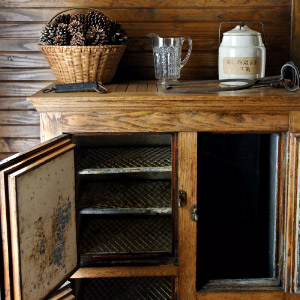 Dusty Old Thing
We at Dusty Old Thing would like to thank Beth Freiman ofthe Tampa Bay Carnival Glass Club for opening our eyes to the beauty andmystery of antique and vintage Carnival Glass. Some wonders, like iridescent glass and our ability tolearn and share in social media, come from within.
All of us who love antiques have our likes anddislikes. Many times thatísdetermined by objects that carry memories or just by sensory perception likecolor and light. If you had to sitstill and behave as a child while visiting an older relative who had pieces ofdeeply hued glass in a corner of a room with a blazing hot coal grate andspooky photos of stern-looking, departed ancestors, then maybe you havefeelings about that glass.But maybe you never saw it in the light. Maybe you never saw how it could radiate an iridescence thatconveys that life is complex, that beauty comes from within, that things lookdifferent as time passes.
Here are a few examples of Carnival Glass. We think they show how light, iridescent, is reflected in differingpieces by various makers. Weírenot going into the history of the glass now or how it was made or what makescertain pieces more valuable.All the pieces pictured are from the ìClassicî era of Carnival Glass,dating from 1907 to the early 1930ís . Several companies resumed makingiridized glass later in the century. This is about enjoyment. We can get into details later.
Again, our thanks go toBeth and the TampaBay Carnival Glass Club for letting us use these photos and helpingus rethink and reflect.
ìOrange Treeî plate in blue with stretchy iridescence, byFenton Glass Company
ìAcanthusîplate in pastel marigold by the Imperial Glass Company
ìRose Showî plate inlime/ice green by the Northwood Glass Company
A detail of the ìButterflyand Tulipî design by the Dugan Glass Company
And we end with "Peacocks" by Northwood, the classic symbol of theAesthetic Movement.
What do you think? Does this shed new light on what you thought about CarnivalGlass?