Some of the Things Our Grandmothers May Have Had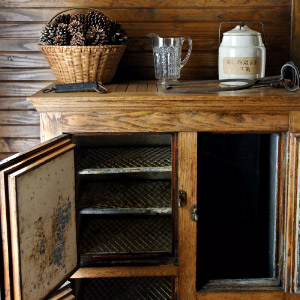 Dusty Old Thing
Many of us have attachments to the types of furniture that graced our grandparents homes long, long ago. Many pieces that we now consider antique were actually mass-produced in the great furniture centers of Cincinnati, Grand Rapids, Chicago and many others. Many spanned that time between Eastlake and Mission or Arts and Crafts. Many pieces were oak. There were wonderful bow front glass china cabinets, lawyers or barristers book cases that could be easily taken apart and reassembled, pedestal dining tables, all kinds of combination furniture, roll-top desks. The list goes on and on.
We remember, too, the quilts that graced beds with high headboards, or maybe they were iron beds that could be moved to a porch in summer. We remember so many things….
Here are just a few from our readers. Thanks go to Lucy, Susan, Diane, and Phyllis for sharing them with us. They may remind you, too, of days gone by.
We call them "side by side secretary desks". This one looks unusually well-made!
SunBonnet Sue!