This Lincoln artifact had stayed in one family up until now.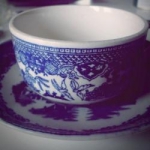 Rose Heichelbech
Among the many people who comforted First Lady Mary Todd Lincoln in her time of immense grief after the assassination of 16th President Abraham Lincoln was Baptist minister Noyes W. Miner, to whom she gave a Bible which had belonged to the her husband. The Bible stayed in the Miner family for generations, until finally they felt they needed to share this artifact with the rest of the world. Now, the Bible is going on display for the world to see.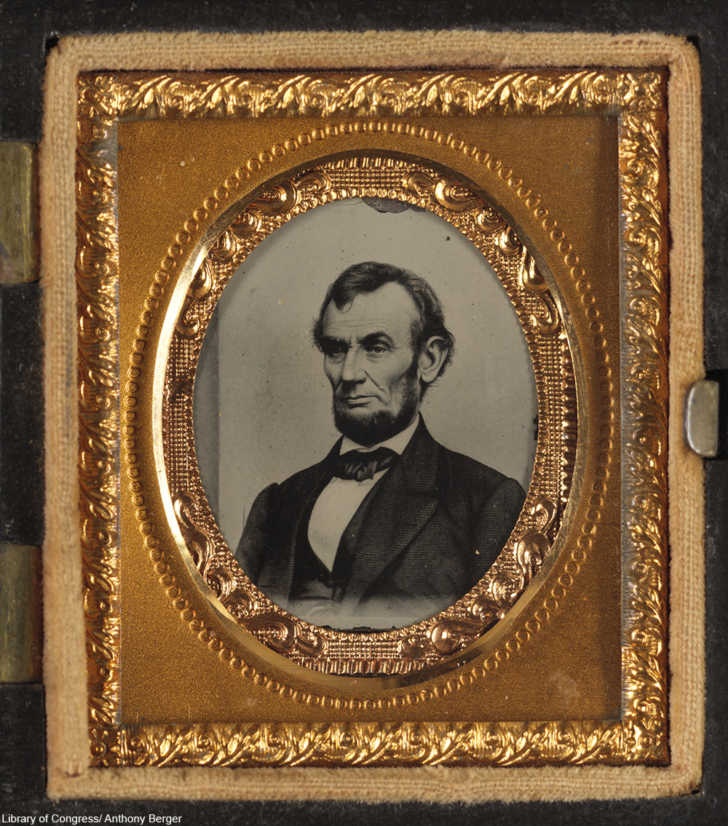 The Bible was given by descendants of Miner to the Illinois-based Abraham Lincoln Presidential Museum and Library in June of 2019, specifically William Wolcott Prescott of San Fransisco. The Bible was first given to Lincoln most at fundraiser for the medical needs of Union soldiers in 1864. The inscription embossed on the front of the book indicates that it was presented to President Lincoln by the "Ladies of the Citizens Volunteer Hospital of Philedelphia" – an organization which would have benefitted from the fundraiser directly.
The organization was grateful to President Lincoln for donating signed copies of the Emancipation Proclamation for the fundraiser, presumably to auction. President Lincoln would have also been presented with many other gifts that night, according to Illinois State Historian, Samuel Wheeler.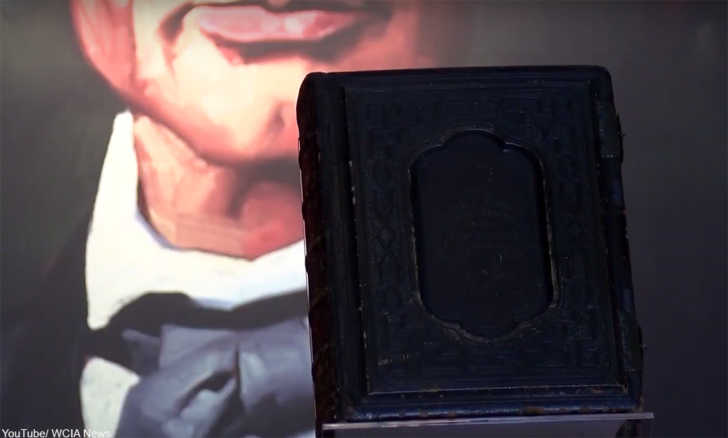 Inside the Bible are ribbons which Mrs. Lincoln told Miner that her husband had placed there. Historians now believe that these markers could offer some clue as to his personal views. However, it's hard to say what exactly President Lincoln would have taken from these passages. Many believe that his faith wavered during the course of his presidency and through the incredibly tough years of the Civil War. The hatred that many in the South felt for him probably didn't help his outlook on life.
On the other hand President Lincoln frequently referenced Bible and its passages in his moving and rousing speeches- like in his September, 17th 1859, address to a group of Ohio men on how the Bible had been wrongly used to argue that slavery was morally correct. There is some speculation that the gift of the Bible by Mrs. Lincoln, which was referenced in later letters by the former First Lady was a well-rationed move to counter rumors that he had become an atheist before his death.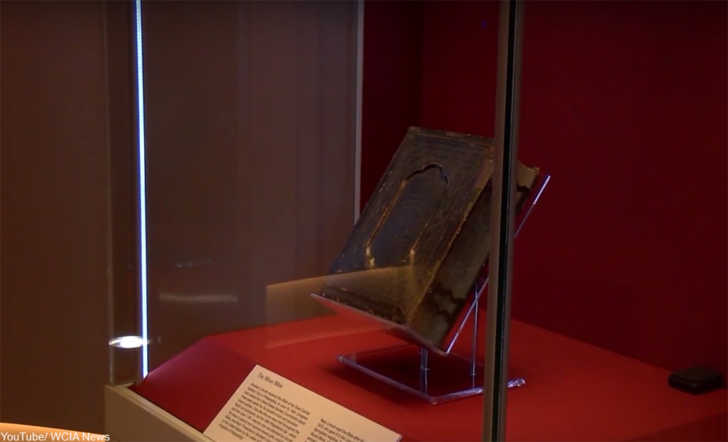 Certainly his speeches, along with the other surviving Lincoln Bibles filled with notes, add to this newest discovery of pages filled with bookmarks and indicate that President Lincoln was searching for the truth of his beliefs, and indeed doing that very same act on behalf of the United States. Later references of his acquaintance and knowledge of President Lincoln by Miner showed that he had faith in the leader's moral faculties: "I felt certain of this fact if Mr Lincoln was not a Christian he was acting like one."
We are thrilled to announce that a generous, history-minded family has given the presidential library a Bible that once belonged to Abraham Lincoln! Extraordinarily rare and with a fascinating backstory. Details at https://t.co/CZHof1wZte#AbrahamLincoln #Bible pic.twitter.com/ZLMTKkGSzm

— Lincoln Presidential Library (@ALPLM) June 20, 2019
The Miner Bible will be on public display at the Abraham Lincoln Presidential Museum throughout 2019 so that crowds of history-loving museum-goers can see it in all its embossed glory. After that point the Bible will be in preservation mode, as many of the antiques associated with President Lincoln's life are extremely fragile.
The piece is a very fine example of tooled leather, as one would expect of a gift presented to a U.S. president. While the Bible isn't in mint condition after more than 150 years, the object is in very good condition. It was kept proudly in the homes of the Miner descendants over the years, resting on mantles in parlors and leafed through only on occasion. It's wonderful that the family have decided to make this contribution to an organization which can potentially care for the increasingly-fragile Bible for many years to come.
Get a closer look at this Lincoln artifact and the story behind it in the video below.