"Who knew our society was only one pandemic away from collectively taking up baking, tie-dyeing and rollerblading?"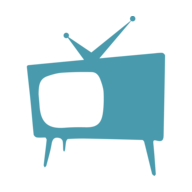 Timothy Roberts
People have been stuck in for quite some time, causing a number of difficulties. One of the problems is a lack of exercise, especially with gyms being shut down the streets been closed during the pandemic. In the United States, people are turning to rollerskates to get the exercise they need and to enjoy some time outdoors.
One woman who was laid off from Rosenblum Cellars said: "It's fun. It's something to do."
She purchased high-end skates along with her boyfriend, and her 29-year-old daughter, Tess Jeffreys. The skates are about $350 each and they are getting a workout in their own home. Since she has been skating for quite some time, even skating at Golden Gate Park in the 80s and 90s, it is second nature to her. Her daughter is new to rollerskating but she is loving it.
https://www.instagram.com/p/B_WBvsil67q/
It seems as if they aren't the only ones who are enjoying rollerskating. People across the United States are taking up the activity. It gives them something to do since social gatherings are limited and other activities are closed down.
One person had a question and asked it on Twitter: "Who knew our society was only one pandemic away from collectively taking up baking, tie-dyeing, and rollerblading?"
Companies that make rollerskates and sell them can tell you that there is a boost happening now.
Michelle "Estro Jen" Steilin of Moxi Roller Skates talks about sales that are 12 times the norm. They are located in Southern California.
"SALES ARE WAAAAAAAYYYYYY UP!" she wrote in an email according to KTVU. "It's as if the entire fitness world ditched the gym and got on wheels all at once."
https://www.instagram.com/p/CBdpO0pj5GS/
When giving an interview, she said that her products are completely sold out and that clients are now waiting for more skates to arrive. She thinks that she'll be able to produce more within four months. The skates are manufactured in Minnesota, and the factory is slated to reopen soon, thanks to a special waiver from the governor.
Steilen isn't happy about the economic difficulties and the loss of life created by the coronavirus, but she said that the rise in sales has been the "dream come true" for her. She even is offering some YouTube skating lessons for newcomers since her skating camps have been closed for the time being.
Skating companies are dealing with a lack of customer service during this time, similar to other companies. Orders may have gone up but shipping is more difficult. In the Bay Area, you can purchase skates online or you can do a curbside pickup by appointment only at Quad Republic Skate Company in El Cerrito.
One company, Bauer, sells hockey equipment. According to ESPN, they said the 250,000 consumers have searched for rollerskates on their website in the past six weeks. This has resulted in a 723% year-over-year increase in web traffic on content associated with in-line skates.
Some of their customers include Wayne Gretzky, a professional NHL hockey player. Elliott Aldrich and other amateurs are also among their customers.
https://www.instagram.com/p/CBTy3mSnEnI/
Aldrich has been rollerskating for quite some time but with the limited choices during the quarantine, he has picked it back up again.
He gave his 16-year-old son, Benjamin, his old skates and bought a new pair of rollerblades. The two of them have been skating on 42nd St. at Broadway every day. The city has closed some 74 miles of streets to give pedestrians, skaters, and bicyclists the opportunity to exercise.
"I dusted them off," he said of his old skates. "I'm going every day. Sometimes twice a day."
He loves the fact that he has a freshly paved street in front of his home.
John Joseph Merlin is the man who invented rollerblading in 1735. After introducing them at a party in London, they became popular, but the popularity came back in the 1970s. Rollerblading and disco seem to go hand-in-hand and that popularity lasted into the 1990s.
Magon Liu, 29, was very young in the 90s but she is more than happy to try something different. As an Alameda marketing coordinator, she has some time so she picked up some rollerblades on Amazon the second day that the stay-at-home order took effect.
"I knew I'd need some exercise," she said.
She skates around the island every day, proud of her new abilities. She feels that the quarantine has taught her something about herself.
"I've pushed myself out of my comfort zone," she said. "I've enjoyed taking the risk."
When asked her if she thought she would keep it up once life gets back to normal and she answered, "yes, definitely."
My street has turned into a rollerskating Boulevard. I love it. #hellaOakland pic.twitter.com/VQFEPNZiiA

— Lisa Fernandez (@ljfernandez) April 12, 2020
We have reached the roller skating in the 10sq ft if the kitchen day of quarantine. @maureenjohnson warned me this would happen. @MoxiSkates pic.twitter.com/3f2igBu10i

— Kelsey G. (@kelseyrebecca) April 29, 2020
I'm not judging, but there's something hilarious about seeing someone rollerblading down Broadway with a huge dumb grin on their face in the middle of a global pandemic

— Zac's Red Hot 👑 (@World0fEcho) April 29, 2020
Nothing will stop shirtless rollerblading guitar guy. Not even a pandemic 😂 (my friend found this pic on reddit) #yeg pic.twitter.com/g5Mx5hA9N2

— Jada 🪐✨ (@jadababe8) April 29, 2020
Quarantine inline therapy #Rollerblading #jetsetradiofuture pic.twitter.com/jOb3Wn9YW5

— TK_Stillnotkevin (@stillnotkevinTK) April 29, 2020
Who knew our society was only one pandemic away from collectively taking up baking, tiedyeing and rollerblading

— jac✨ (@nonGMOhoe) April 29, 2020