Her style was unique to her.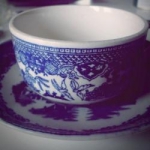 Rose Heichelbech
The passing of Queen Elizabeth II has ushered in the reign of King Charles III, the first time most living people will have even known a king of England instead of a queen. She was born in 1926 at a time when fashion was just beginning to shift to somewhat more comfortable clothing. Her younger sister Princess Margaret was born just 4 years later and the two were often dressed alike as children. Over the 70-year reign of the queen her clothing was always impeccable, and in later life it was marked by a shift towards bold, monochromatic dress suits. Have a look at some of the defining features and moments in the fashion history of the late queen.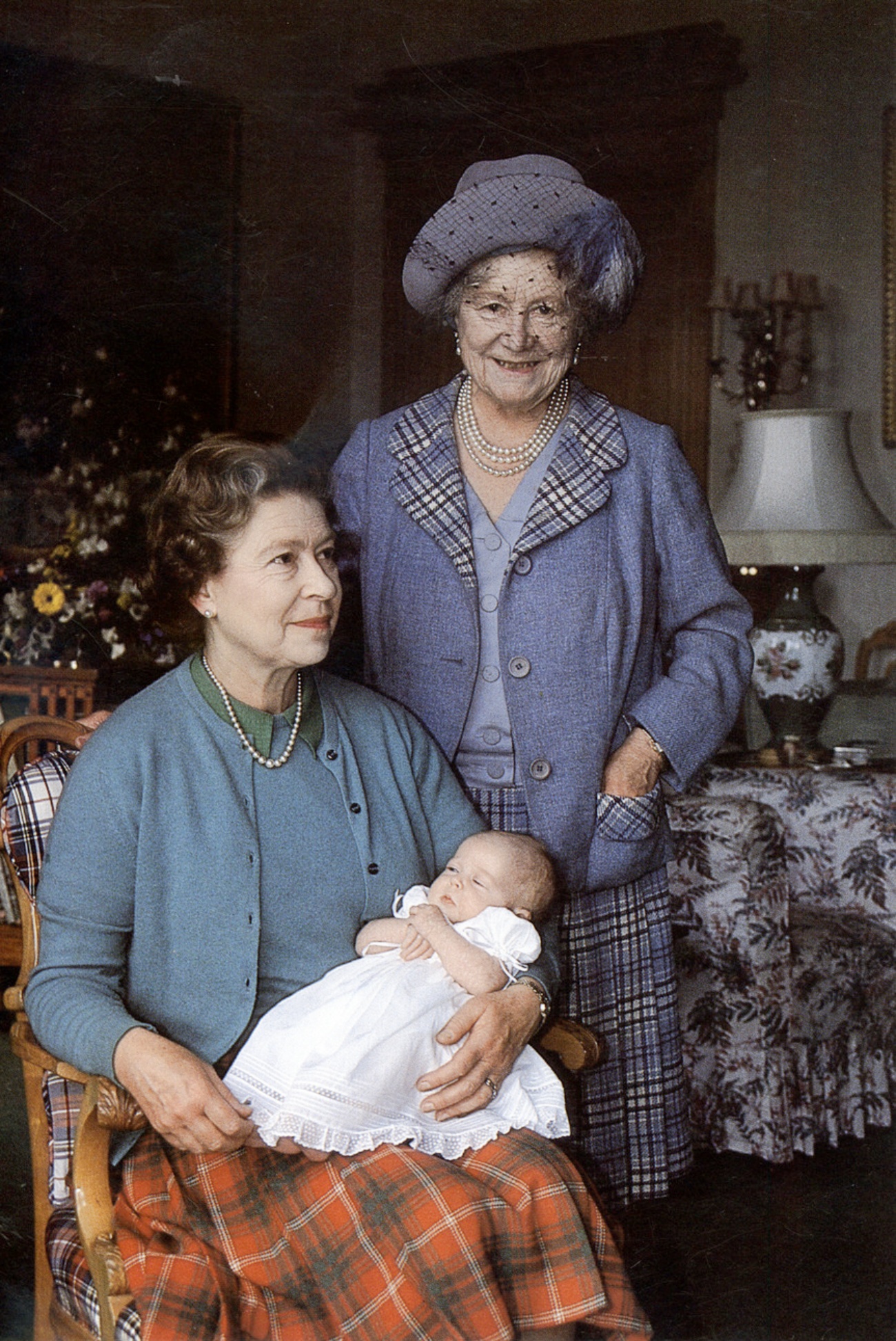 Her early days were marked by floral, printed, or pastel dresses that matched her sister's- often with coordinated coats. When the family was at their Scottish castle Balmoral, she wore kilts with coordinating twin sets. She continued this look into her old age for her visits to the beloved Scottish estate.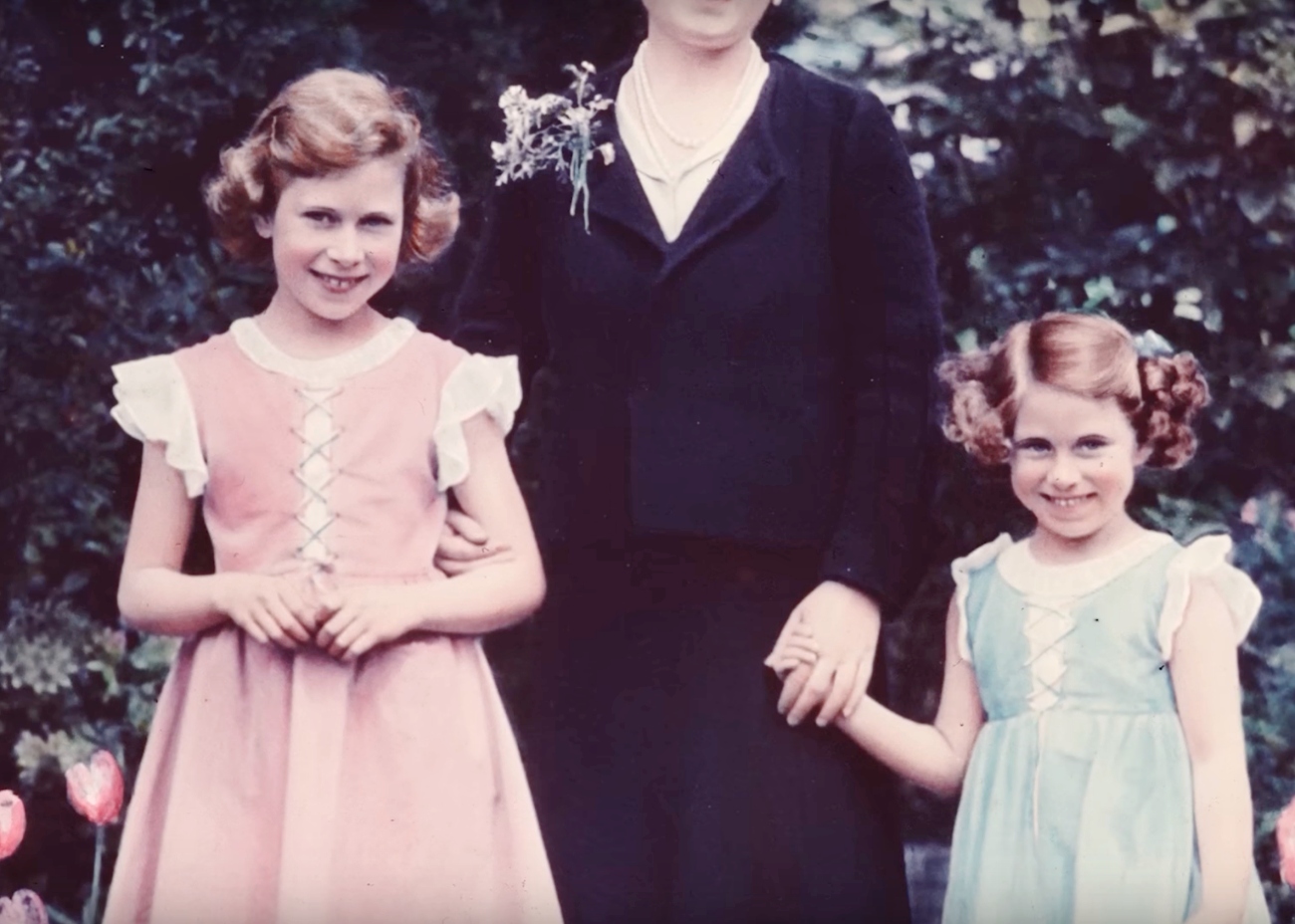 For her official engagement photo in 1947 she wore a cream dress with bows at each corner of the squared neckline in keeping with the fashions of the day. And, for her wedding later that same year she wore a dress embroidered with delicate plants and flowers and a veil made with cutouts of the same fabric appliquéd onto the thin netting. The wedding attire was designed by Norman Hartnell who was to become her favorite designer as he had also been her mother's royal dressmaker.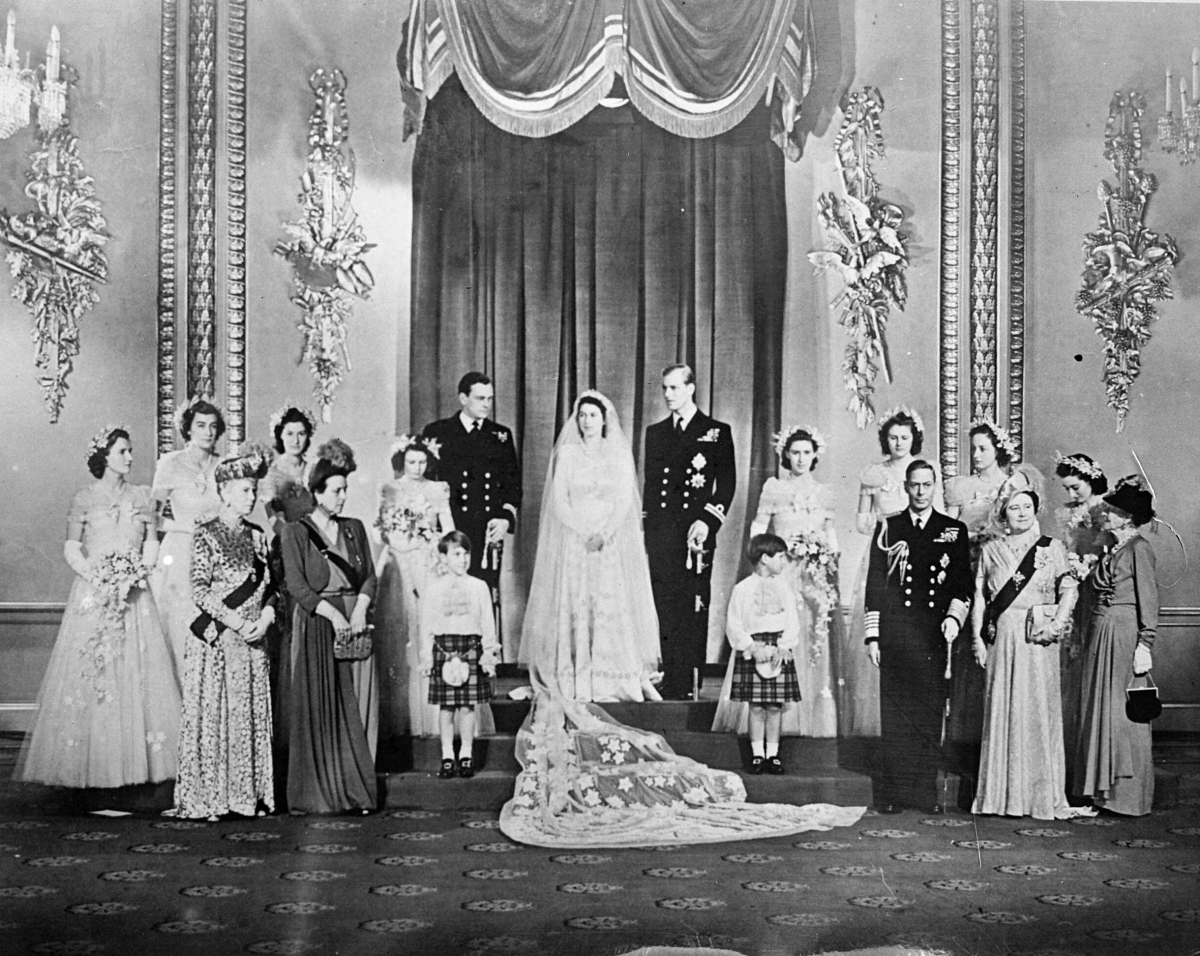 For her coronation she wore a Norman Hartnell embellished ivory satin dress beaded with the official flowers of the 4 realms of the UK: England, Scotland, Wales, and Ireland. The flower of Wales is a leek, so Hartnell swapped daffodils for leeks in order to keep with a romantic theme that also included thistles, shamrocks, and roses. She wore this gown many times after her coronation in 1953. It must have been one of her favorites. You can see details of the dress here.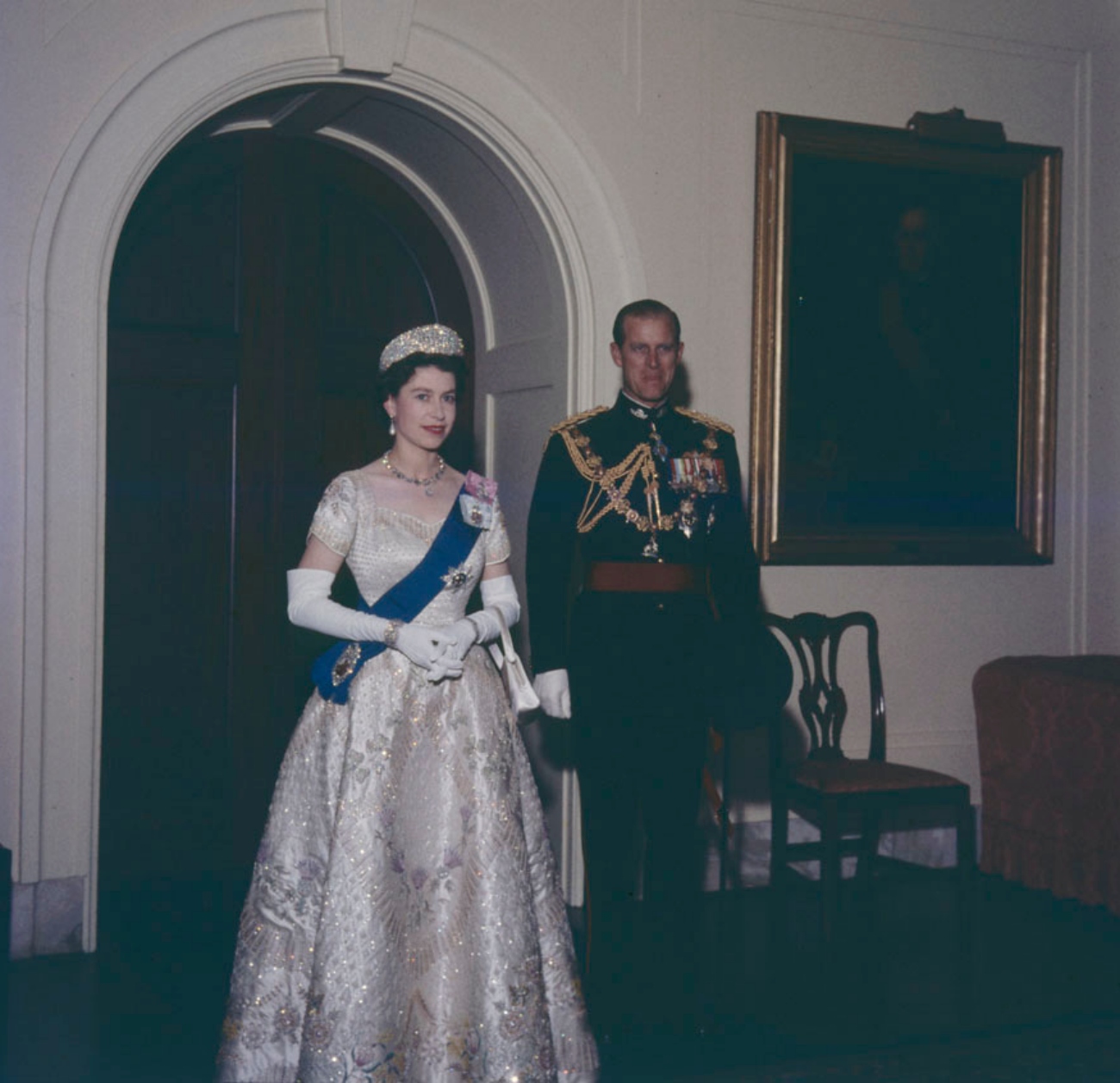 In 1962 she wore a beaded Norman Hartnell "puff ball" dress with a flounce hem not unlike a longer version of the bubble dress Pierre Cardin become famous for in the mid-1950s. This same dress was the one that Princess Beatrice altered and "up-cycled" for her wedding in 2020.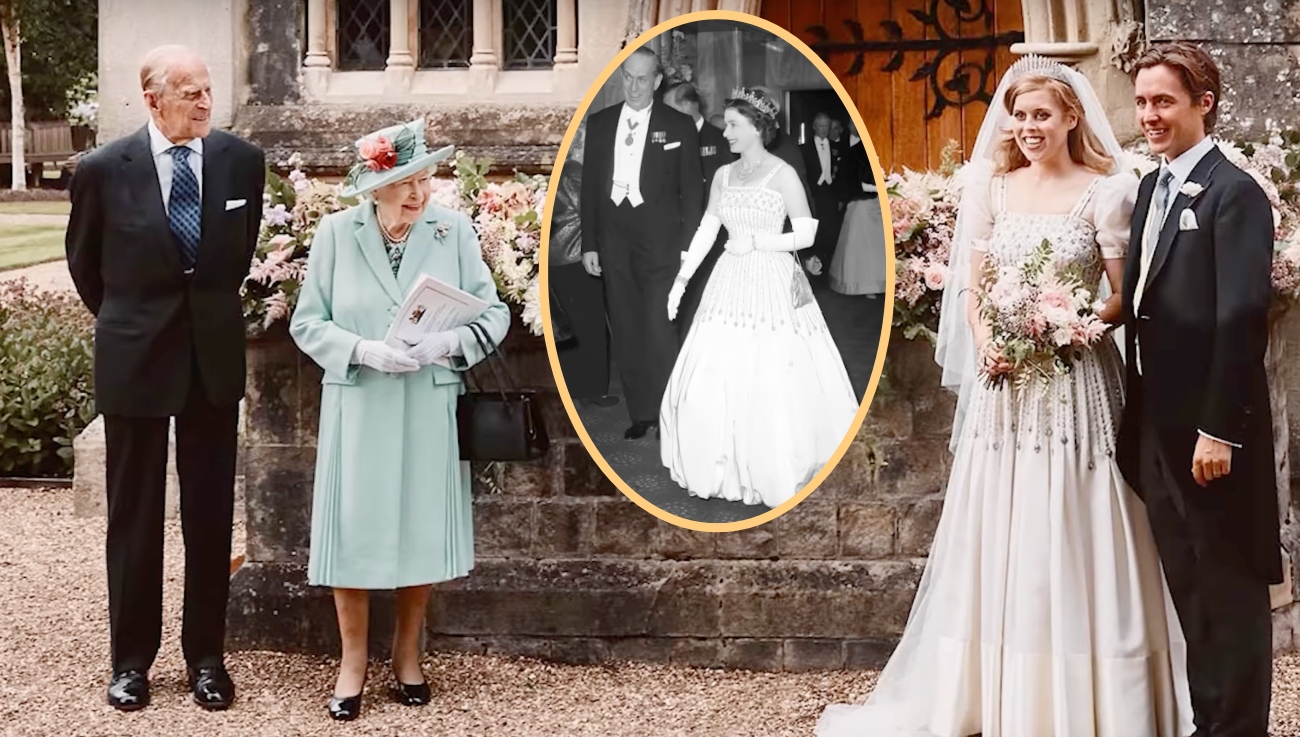 Her love of silken scarves for outdoor activities was well remarked upon from the 1970s until her death. This style showed her old fashioned approach to sportswear. So iconic were these accessories of hers that her favorite scarf was placed on the saddle of her black Fell pony Emma at her funeral as a tribute.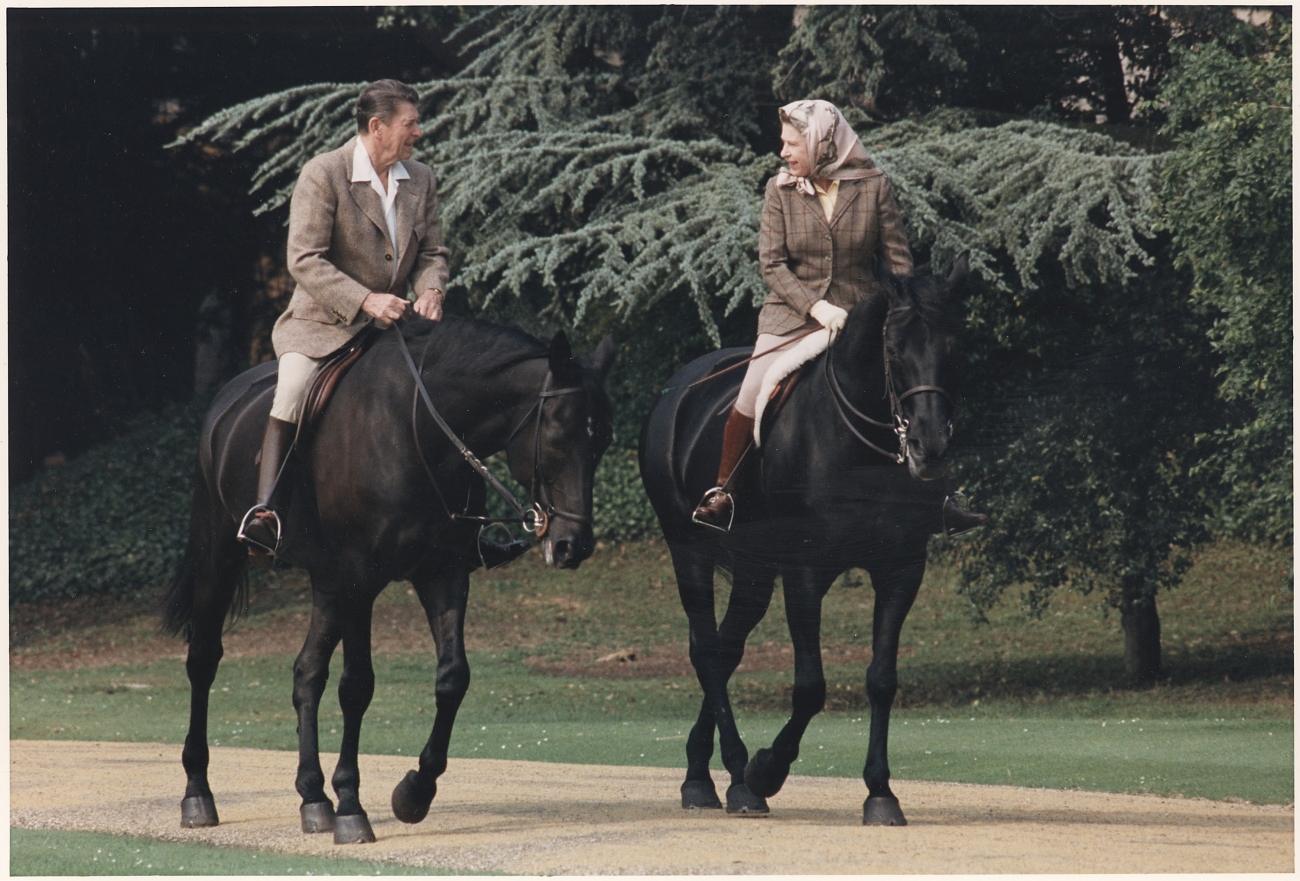 Beginning in the 1970s the queen's clothiers prompted her to wear bright monochromatic dresses and suits with a matching hat. This was so that anyone in a crowd could identify her easily despite her short height and it became her signature aesthetic. Coordinated handbags, shoes, and even umbrellas always were worn with them to give her a seamless look.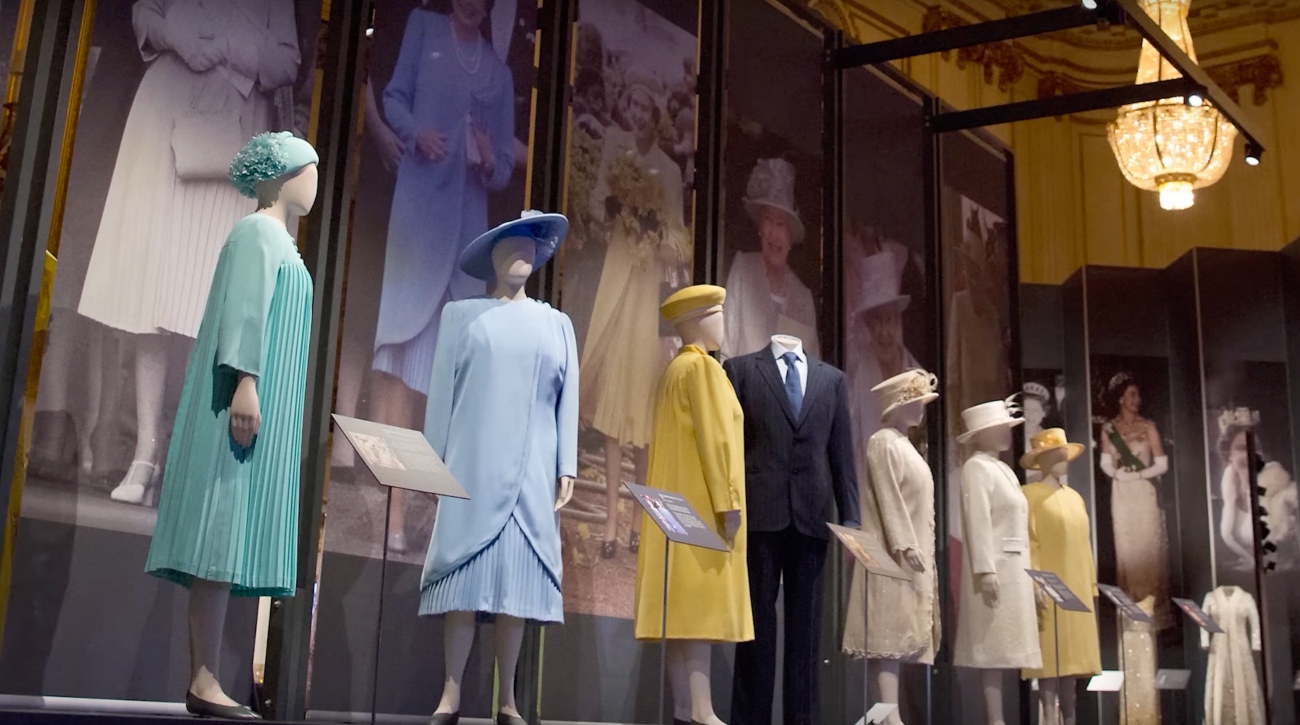 Over the years the queen had her moments of break out fashion, like the turbans she wore in the 1970s or this rainbow sequin checkered evening gown she wore to the Royal Variety Show in Birmingham in 1999.
The harlequin dress has been called controversial and it was reported that she never wore the dress again after it got so much attention in the press. The bold yellow plaid skirt and large yellow bow at the waist only added to the spectacle of this unusual gown.
It's the #PlatinumJubilee  weekend 🎉

We wanted to celebrate with this fantastic photo of Her Majesty Queen Elizabeth II at the Royal Variety Performance here at Birmingham Hippodrome in 1999. pic.twitter.com/ICOVmaEzYZ

— Birmingham Hippodrome (@brumhippodrome) June 2, 2022
In 2016 the queen was photographed by renowned photographer Annie Leibowitz at Buckingham Palace. It was a sort of throwback to her coronation days, with the monarch dressed in a gold matelassé gown and furs in some shots as well as a deep blue royal velvet robe in others.
Queen Elizabeth shot by Annie Leibowitz for V.F. #queensbirthday pic.twitter.com/wYX2t1UaMn

— Vanity Fair London (@VFLDN) April 21, 2017
You can revisit many more of Queen Elizabeth II's looks over the years in the video below from Vogue and The World of Interiors editor, Hamish Bowles. Certainly no monarch had more looks and more transitions than Queen Elizabeth did, but her style was always unmistakably hers.