One song can bring back so many memories.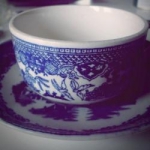 Rose Heichelbech
"Please Mr. Postman" by the Marvelettes is one of those songs that takes you back to summers spent goofing off, to laughing and singing with your friends, or riding in your dad's big car. This classic from 1961 debuted at the end of the summer that year and reached all the way to #1 on the Billboard charts. There's just something about this song that is so special and earnest.
This tune was worked and reworked after it was used in the audition of the group that was known back then as the Marvels. As many as five people have been given credit for writing this song, though sources do not always agree on who to give credit to. Regardless, the girls were signed to Motown's Tamla label and became the Marvelettes. The group was one of Motown's first big successes, largely due to this song! And, to hear the best of Motown click here!