His designs touched on everything from clothing to pottery to cars.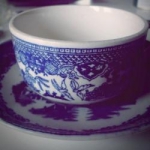 Rose Heichelbech
The name "Pierre Cardin" was once a symbol of great luxury. The Italian-born French designer came to prominence during the 1950s, after which his 1960s bubble dress turned heads. His take on modern design would change fashion forever, giving us some of the most iconic looks of the 1960s and 1970s. But, Cardin also changed the fashion world with a novel idea: make luxury goods available to the masses instead of only by appointment at an atelier. As one of a handful of designers with the same idea, he brought high fashion to the average person and his name was seen by many as hallmark of affordable quality. Now, on the event of his passing, we take a look back at the life of Pierre Cardin.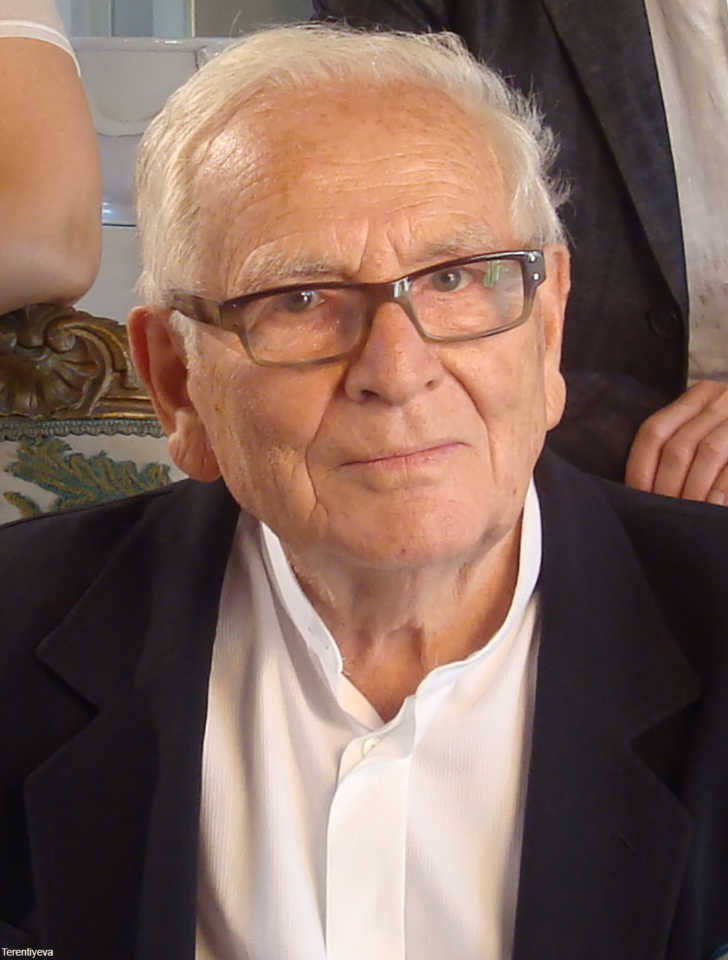 Cardin was born Pietro Cardin in San Biagio di Callalta, just north of Venice, in 1922. His family later moved to France to escape the fascist regime of Italy, where Cardin became Pierre instead of Pietro. At the young age of only 14 Cardin began an apprenticeship with a tailor and later came to work for the haute couture designers Jeanne Paquin and Elsa Schiaparelli.
In 1946 Cardin was hired by Christian Dior as his first employee. By 1950 Cardin had founded his own company, at first focusing on theatrical designs, having worked on Jean Cocteau's 1946 film adaptation of Beauty and the Beast. By 1953 Cardin had moved on to haute couture, creating some of the most stunning dresses of the era. In 1954 he first designed the bubble dress, so named for the bulbous shape between the waist and bottom hem. The eye-catching dress not only recalled the wide panniers worn by aristocratic women of 18th century France, it also was a harbinger of the future of fashion when personal self expression and fun would become paramount ideals of the industry.
Cardin launched his first ready-to-wear line in 1959 through the French department store, Printemps. This was one of the first collaborations between a haute couture fashion designer and a department store and people went wild for such fine goods available in the local shop. However, he was thrown out of the Chambre Syndicale, the French haute couture gild, for this action (but was later reinstated once he proved successful).
By the 1960s Cardin had applied his name to a variety of goods, from housewares to menswear and far beyond, each with a signature modernity that embraced the space age. His forays into the world of 3D fabrics was famously embraced by Lauren Bacall, who wore the stunning fuchsia dress (below) made from "Cardine" 3D fabric, another innovation in the industry.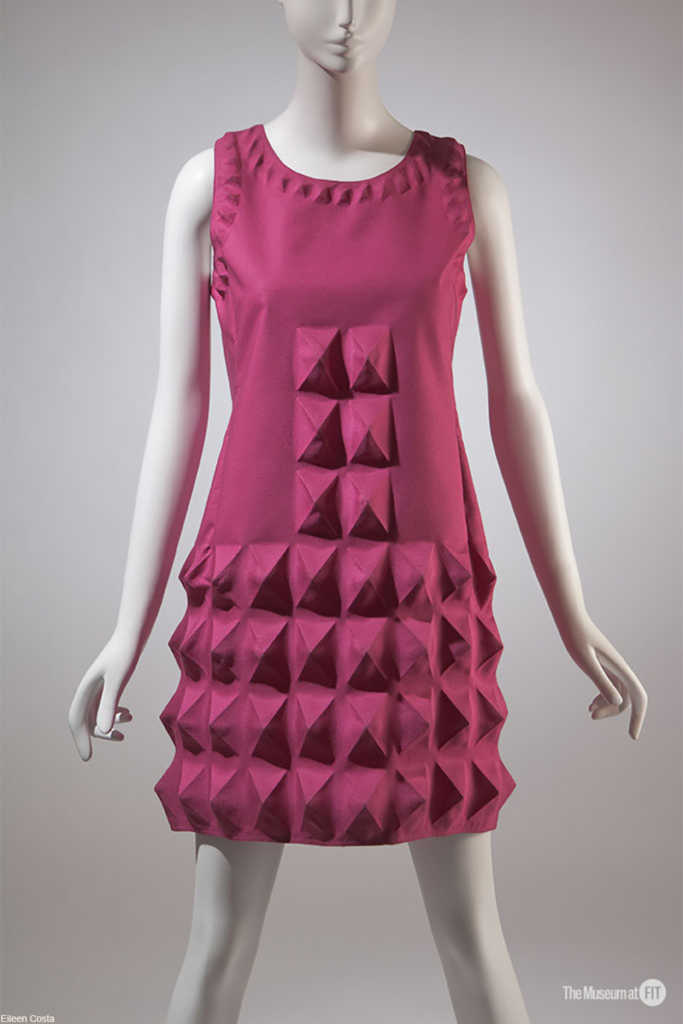 Over the years nearly 50 perfumes would come from the brand, as well as lines of pottery, furniture, a record company, and even a collaboration with the American Motors Company for Cardin to design the interiors for the early 1970s Javelin "Pony" car.
The latter featured the signature mod cool design scheme that Cardin was known for. This was followed by the Cadillac Eldorado Evolution in 1981, complete with a car bar and custom Waterford crystal decanter, gold plated trim, and two-tone interior.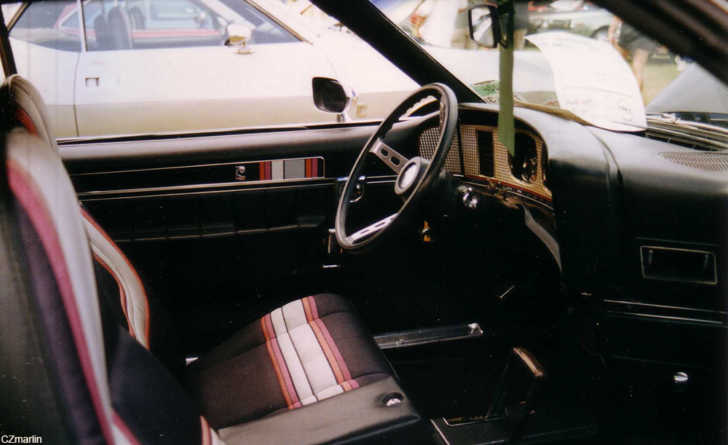 His ready-to-wear clothing was very unusual for a designer of that time and Cardin once remarked, "They said pret-a-porter will kill your name, and it saved me." Cardin was one of the first designers to open stores across the globe, reaching markets in Asia that had been previously untapped by European designers.
Cardin invested his money in restaurants (he turned Maxim's in to a chain) and real estate, buying a chateau that once belonged to the Marquis de Sade. His business acumen and extensive branding deals made his name well known around the world. In the 1970s and 1980s his clothing designs became markers of chic taste, as he was one of the first designers to ever consider unisex clothing as a concept, another of his modern ideas.
https://www.instagram.com/p/CIf7N6_gzEb/
Cardin died in a Neuilly hospital at the age of 98-years-old on Tuesday, December 29th, 2020. His family issued a statement, "It is a day of great sadness for all our family. Pierre Cardin is no more. We are all proud of his tenacious ambition and the daring he has shown throughout his life."
Cardin had no children and was estimated to be worth $800M before his death.
https://twitter.com/AcadBeauxarts/status/1343886644064169986
The Academy of Fine Arts announced Cardin's death on Twitter, stating that, "The Perpetual Secretary, Laurent Petitgirard, and the members of the Academy of Fine Arts are very saddened to announce the passing of their colleague Pierre Cardin. He was elected on February 12, 1992 to the chair of Pierre Dux (Free Members Section)." [Translated via Google]
Find out more about the innovative life of Pierre Cardin in the video below.