Would you wear something like this around your neck?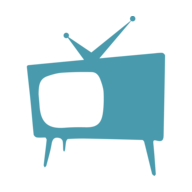 Timothy Roberts
We have seen many interesting artists online in recent years but every once in a while, an artists makes us stand up and take note of what they are doing. That is the case with a Japanese artist, Shinji Nakaba who is designing some rather interesting jewelry. His art is known as 'wearable sculptures' and it is his intention to bring everyday material to life. This has been his life's work since 1974.
The artwork that Nakaba takes part in symbolizes the meaningless of the life that we live. They are known as 'Vanitas', which is Latin for vanity.
A variety of materials are used to make the jewelry, including stone, metal, plastic bottles, aluminum beer cans and other 'trash'. He has so many different ways of producing his art that each one is unique and special.
When Nakaba first got started in Tokyo, he was using crystals, ivory, corals and precious stones for his carvings. He finds that coreless pearls are the easiest to work with because there is a very low risk of peeling or shredding.
You might have a hard time envisioning how a pearl and a skull could go hand in hand but when you see the jewelry that Nakaba creates, it is easy to identify.
Each artist has their own unique style. Nakaba has a style that is unique, to say the least. Would you wear something like this around your neck?