Her voice always brings back so many memories!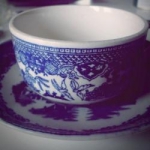 Rose Heichelbech
This uplifting song will have you tapping your toes. And, who better to deliver this ditty with gusto than the one and only Patsy Cline! Her moving performance from the Pet Milk Grand Ole Opry on February 18, 1963. Sadly, it was to be her last appearance on this show. Cline did make one more television appearance before the fatal plane crash on March 5, 1963 that cut short her life and what would have surely been a long recording career. While she paved the way for female country musicians, Cline remains a favorite of country fans and even those who just like popular music. Cline's distinctive delivery made her voice a staple on the radio and on TV.
There's no one who sings quite like her, with that contralto voice and flair for performance. This song, "Blue Moon of Kentucky" was written in 1946 by Bill Monroe and was incidentally one of Elvis Presley's first recorded songs! Truly a classic, it's worth hearing again. Have a listen below. And, you can check out a Tex Williams favorite right here.