The stunning palace is one of the finest in Europe.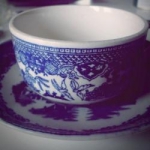 Rose Heichelbech
There has been a castle on the site of the Palace of Fontainebleau was possibly since before the first recorded structure was built in the 12th century, though the early history of the grand building is now long gone. What we do know is that for centuries the sprawling grounds and endless rooms were where the kings and queens of France relaxed in luxury. The royal retreats centered around hunting since the thick Fontainebleau forest surrounded the palace and made for excellent game. The forest, the palace, and the municipality are all named after the Fountain de Bliaud, a natural spring on the property.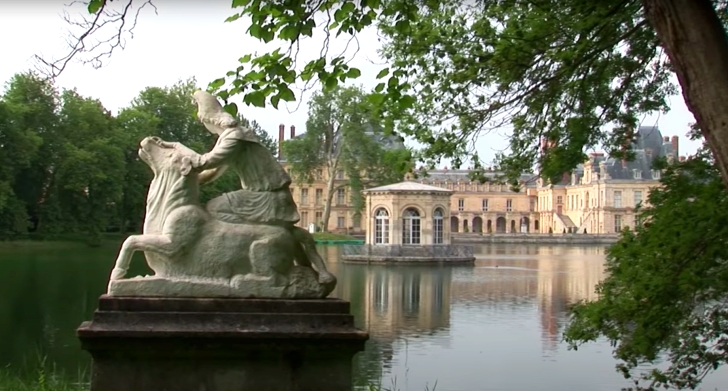 The palace underwent significant changes during the Renaissance period, including the addition of gardens, courtyards, and porticos done in the Italian style. The grandest of the renovations was a cooperative effort between 3 noted Italian artists (commissioned by King Francis I) who created created and decorated the long gallery that led from the king's apartments to the chapel in unparalleled style.
This corridor is known as the Francois Ier gallery and was adorned with intricate murals surrounded by huge plaster frames in high relief and rubbed with gold. The effect was a stunning display of the king's wealth and taste. This passage brought the Italian style to France and made gallery halls popular. The combination of effects and styles became known as the Fontainebleau School.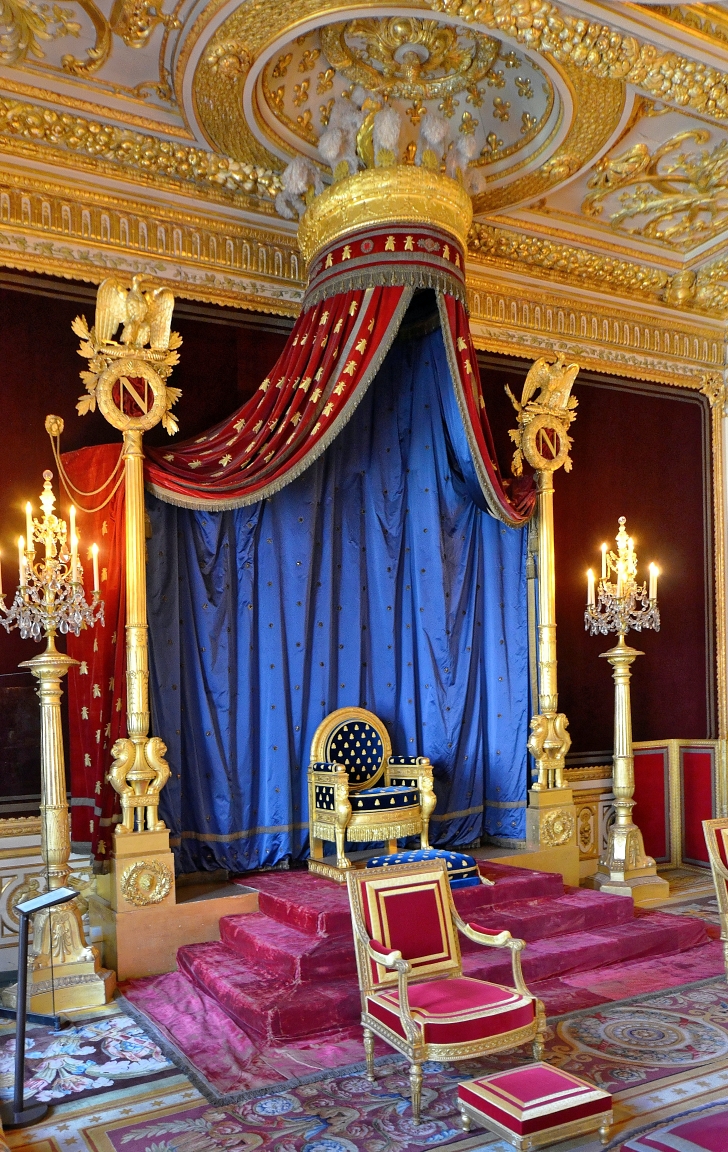 Changes and additions were still being made into the time Louis XVI and Marie Antoinette, who visited the palace in the days just before the Revolution began. For her part, Marie Antoinette had a private chamber installed in her bedroom to give her privacy from the very public toilet regime that the members of the royal family were expected to perform each day. Her apartment was decorated in the most sumptuous and expensive of materials like satin, silk, gold, and ebony.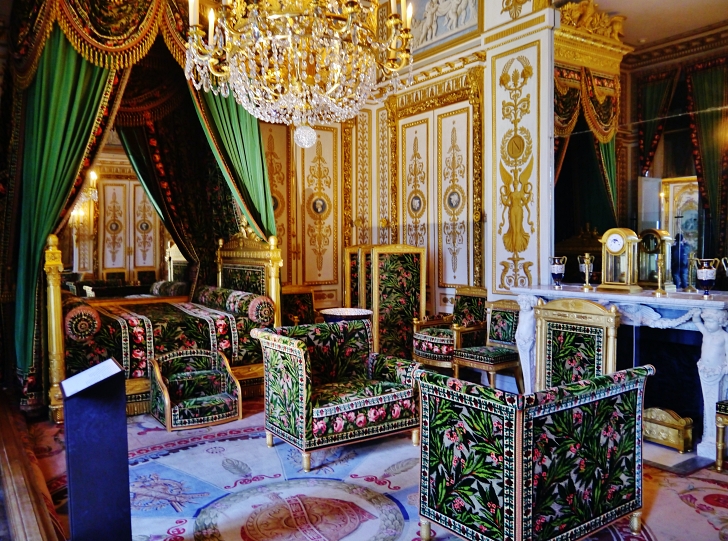 Napoleon I decorated his personal chambers in emerald green and gold, while Napoleon III created the vast Galerie des Cerfs, an homage to the tradition of hunting deer at the palace.
The alterations on this 1500-room palace continued up until after the French Revolution. Every single French monarch (34 kings and 2 emperors) for 8 centuries spent time at the palace, a fact boasted by no other chateau in the world.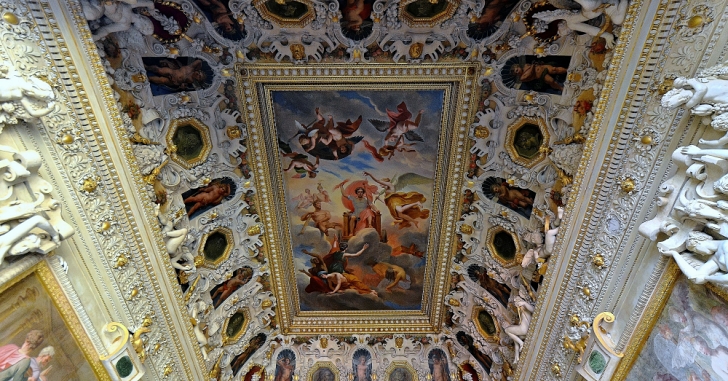 The palace sits on more than 300 acres of land, some of which has been made into spectacular gardens and walkways. Following the French Revolution the palace was used for military training for a number of years.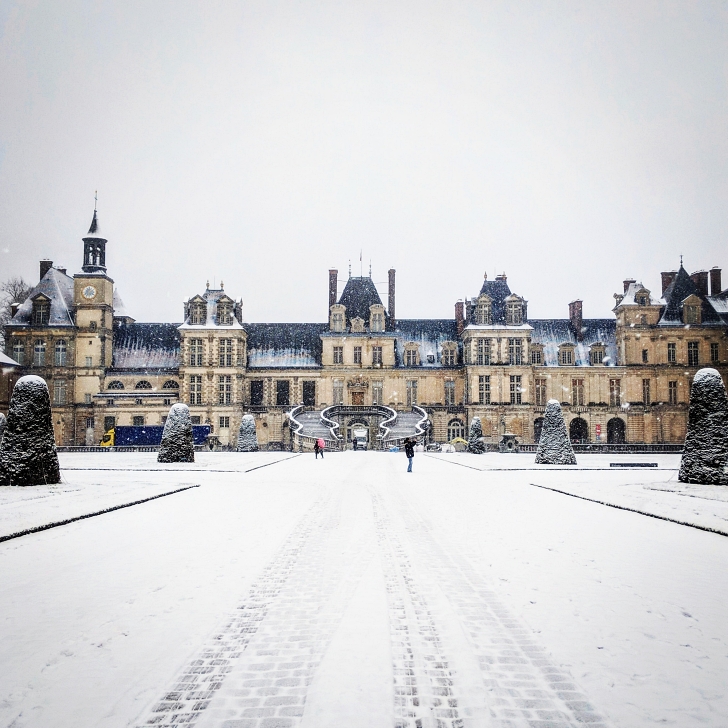 It was turned into a museum in 1929 and was added to the list of UNESCO World Heritage Sites in 1981.
You can see more of this glamorous palace in the video below.