The camera's inscription read "Made in East Germany/U.S.S.R. occupied," leading them to believe that it was made between 1957 and 1963.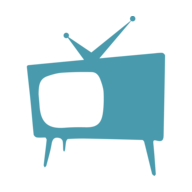 Will Stefanski
Oregon is known for it's lush wilderness and natural beauty. Many travel from far and wide to hike its trails, climb its mountains, and photograph its sublime landscapes. In fact, in 1952, Jimmy Stewart starred in a movie called A Bend Of The River (co-starring Rock Hudson and Julie Adams) that took advantage of Oregon's natural landmarks. Recently two young men were hiking in a spot near where the Jimmy Stewart movie was filmed, in a place called Colombia Gorge, when they made a fascinating discovery: a mysterious Cold-War-era camera covered in mud.
The two hikers, Ethan Field and Ron Campbell, were wading through Eagle Creek. It was a rainy day and the two had brought with them their cameras and a head-mounted GoPro. After getting out of the creek, Field leaned over to catch his breath on land. He saw a bit of metal glinting up at him from a pile of stones. He grabbed at the object and discovered that it was an SLR camera from the late 1950s!
Field and Campbell decided to send the film to a local expert to try to get it developed. Meanwhile, they carefully removed all of the mud and moss from the camera's body. They knew very little, but they did know:
The model was an Exakta VX IIa
The camera's inscription read "Made in East Germany/U.S.S.R. occupied."
The camera was made between 1957 and 1963

They posted several pictures on Instagram and asked the social media community if they knew who the camera belonged to. The pictures went viral and their commenters came up with several theories. KATU News accumulated several of these hypotheses:

"Could it show a picture of Sasquatch? A really old photo of Punchbowl Falls? Or the Columbia River Gorge before Interstate-84 was built?"

The most pervasive theory, however, was that it was Jimmy Stewart's camera.

Once the make and model of the camera were identified, the Internet community quickly pointed out that it was the same camera that Stewart used in Alfred Hitchcock's Rear Window. Their basis was that Stewart could have been carrying a camera with him during the filming of A Bend of the River, which was partially filmed in Oregon.

There's just one problem with that theory…

Rear Window promotional poster / Via Rear Window Facebook

A Bend of the River came out in 1952. But if Jimmy Stewart lost the camera while shooting that film, he would have lost it before Rear Window, which came out two years afterwards. If Field and Campbell had found a camera belonging to Stewart it would have to be a different camera than the one used by the voyeuristic "L. B. Jefferies" in Rear Window.

A case could be made arguing that Stewart replaced his camera for Hitchcock's film with another of the same make and model. The only clues seemed to be hidden in the camera's film. Unfortunately Fields received bad news from the company they'd sent the film to. Fields said on Instagram:

"They called and stated that with that amount of exposure to light and other geological elements, it was impossible to find a remaining image."

When Campbell was asked if he though the camera belonged to the film star he said to the Oregonian, "Jimmy Stewart: Who's that?" As amazing vintage items grow older, the people discovering them naturally grow younger. But even these two young hikers understood the historical value of the camera. Even if they weren't alive during the Cold War and have never seen a Hitchcock film, they still saw value in the fine craftsmanship of a pre-digital era. We may never know who the camera originally belonged to. But sometimes it's the mystery behind an object that gives its place in history.

Do you know anyone who has a film camera like this one?

Let us know in the comments!