Whether you're new to searching for collectibles or a seasoned veteran, it's fun to explore different spots as well as go-to favorites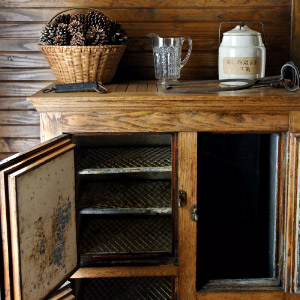 Dusty Old Thing
Where are your favorite places to look for antiques? Whether you're new to searching for collectibles or a seasoned veteran, it's fun to explore different spots as well as go-to favorites – and we've got a list of great locations to check out for vintage finds!
1. Estate Sales
A family or liquidator usually runs estate sales — which typically happen after a family member passes away, when a family is moving, or during a foreclosure. Estate sales last for a few days and are often publicized in newspapers or online.
Price tags will probably be higher if a liquidator is setting the prices – called tag sales – while a family-run estate sale will likely be more like a garage sale with room for negotiating. Either way, estate sales' prices usually get discounted more and more as the days go by. Dishes, clothes, furniture – there's a big variety of goods to browse, with popular items often getting called out in the sales's classified ad.
2. Thrift Stores
Long-time thrifters know that it takes a keen eye and a bit of luck to find hidden gems at local thrift stores, but it's always worth a look around. You might find something great at a very discounted price if the store doesn't know what a gem it has.
3. Flea Markets
Lots of great pieces are scattered throughout local flea markets, which are filled with fellow antique lovers – and lots of collectibles, too. Definitely take the time to talk with sellers, see if they're local, and inspect whatever you're interested in. Some warn that flea markets are ripe with reproductions, but you'll probably already be checking for authenticity.
4. Antiques Shows
The name says it all – and antiques fairs and shows are perfect for collectors. You can browse all kinds of unique items, chat with fellow antique lovers, and see lots of cool pieces all in one place. Shows are also great if you're looking for specific pieces – and specialty shows that focus on one genre of collectibles are even better!
Some of the price tags can be a bit high, but hidden gems can still be found. Plus, shows are great places to learn more about antiques, as dealers are passionate about what they're selling and will gladly share their knowledge with you.
5. Auctions
People are often divided on auctions – some absolutely love the fast-paced, competitive nature of bidding on items… and others don't like the set-up at all. But, there are plenty of great antiques to be found at auctions if you do like the high-energy atmosphere. Get there early to look at items ahead of time, and definitely budget spending several hours there – and also budget how much you want to spend on each item before the auction actually starts.
6. Garage or Yard Sales
These are definitely places where little treasures can be found – though every sale might not have gems. Sometimes collectibles are highlighted in classified ads for garage sales, while other sales are simply advertised with a sign on the street. For a fun Saturday afternoon, dedicate a few hours to driving around and digging for some lucky yard-sale finds.
7. Antique Malls or Stores
This one might seem obvious, but it's always fun to visit antique malls and stores to see their latest items. Plus, some of these places can be pretty massive – so you might see things on a second or third trip that you didn't see on the first (and the inventory is always changing).
8. eBay, Etsy, and other websites
The Internet is a great place to search for items, especially if you're looking for a specific piece. A few things to keep in mind are the seller's return policy – always important since you can't see the item until after buying it – and not hesitating to ask the seller for more information and photos.
9. The Attic
There could be some gems tucked away in your garage, basement, or attic! Never underestimate the neat things you might find packed away in boxes.
With so many different places to look for antiques, there's a treasure trove out there to find just what you're looking for – or something that wasn't even on your radar!