These amazing photos give us an idea of what living in the Old West was like.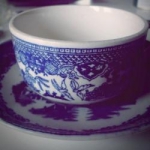 Rose Heichelbech
9. Pony Express rider, Frank E. Webner, circa 1861.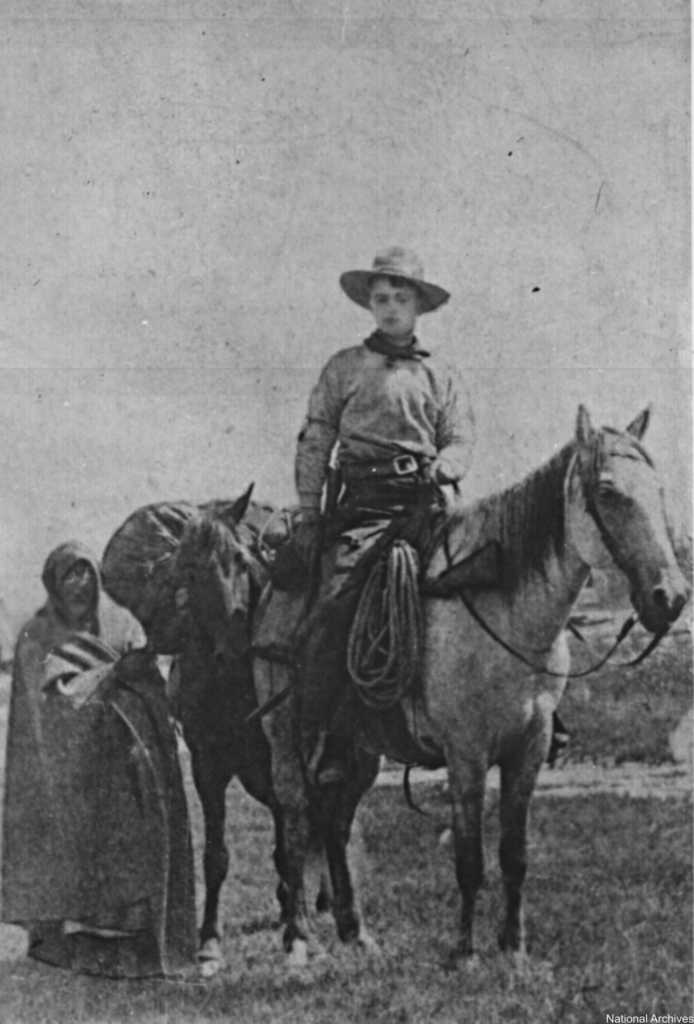 10. Union Pacific Railroad ceremony on the 100th meridian approximately 250 miles west of Omaha, Nebraska Territory, 1866.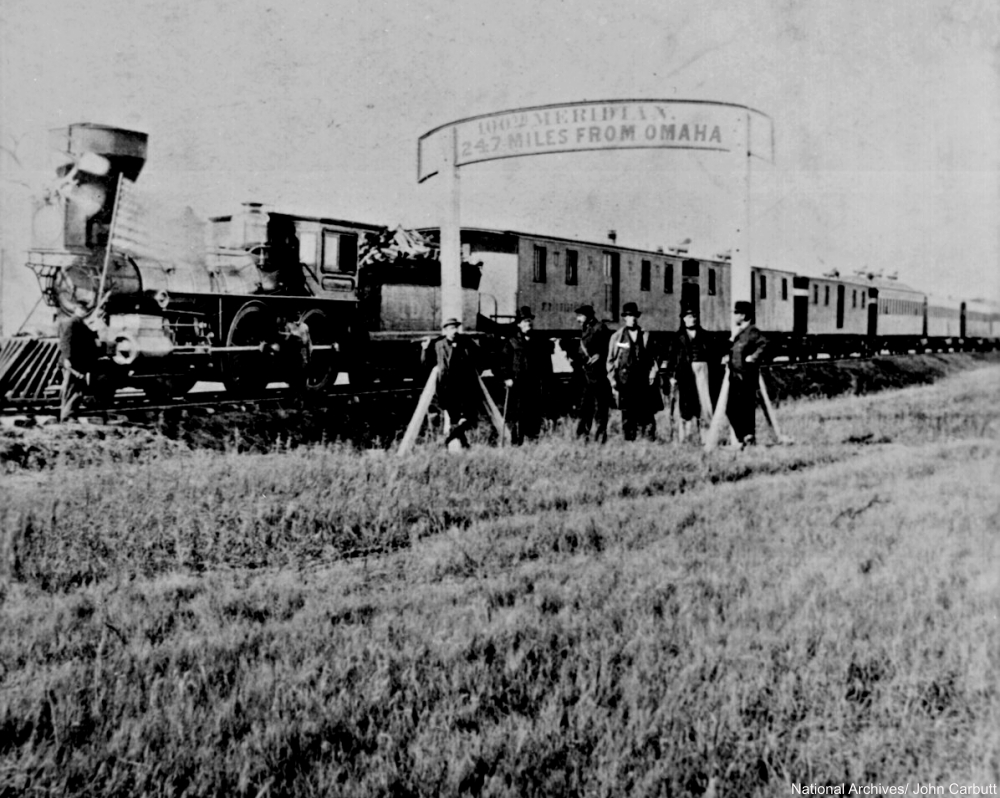 11. End of the railroad tracks near Humboldt River Canyon, Nevada. Central Pacific Railroad campsite, 1868.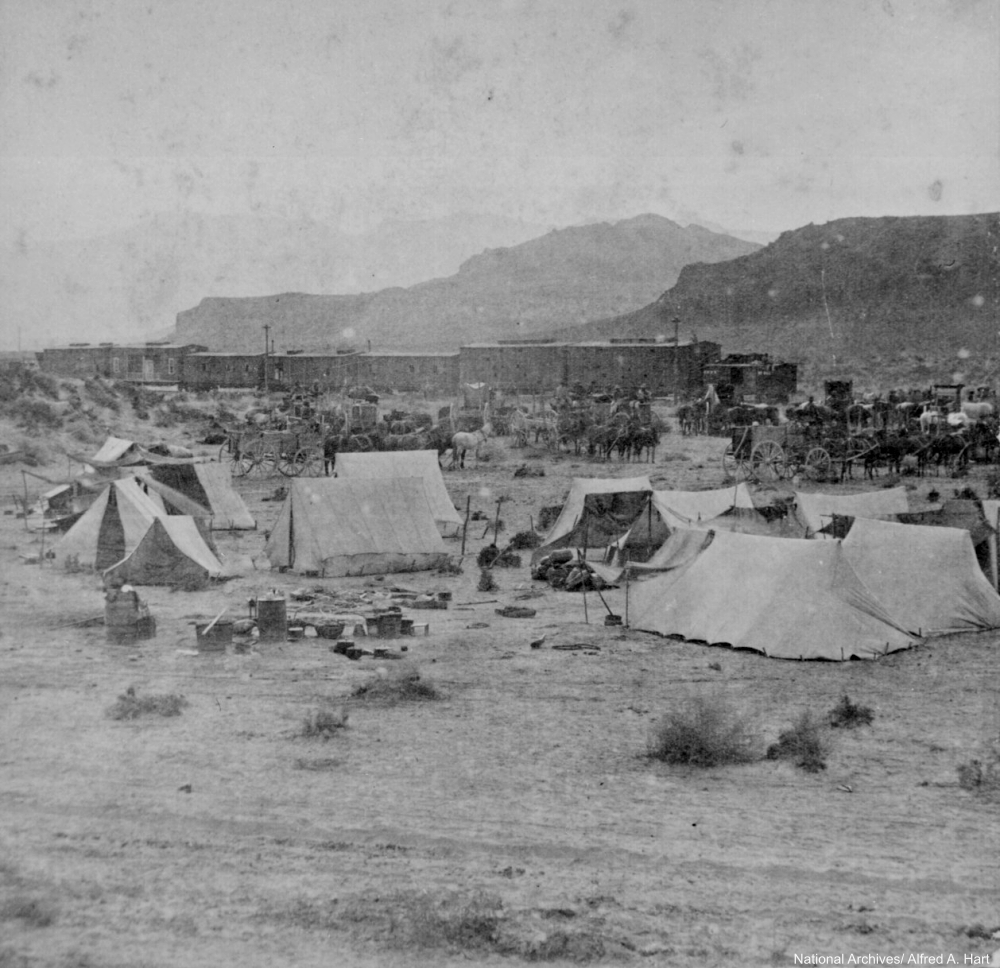 12. Tinted photograph of J.L. Niebergall store in Colorado circa 1898. Note the storefront going up right beside this going concern.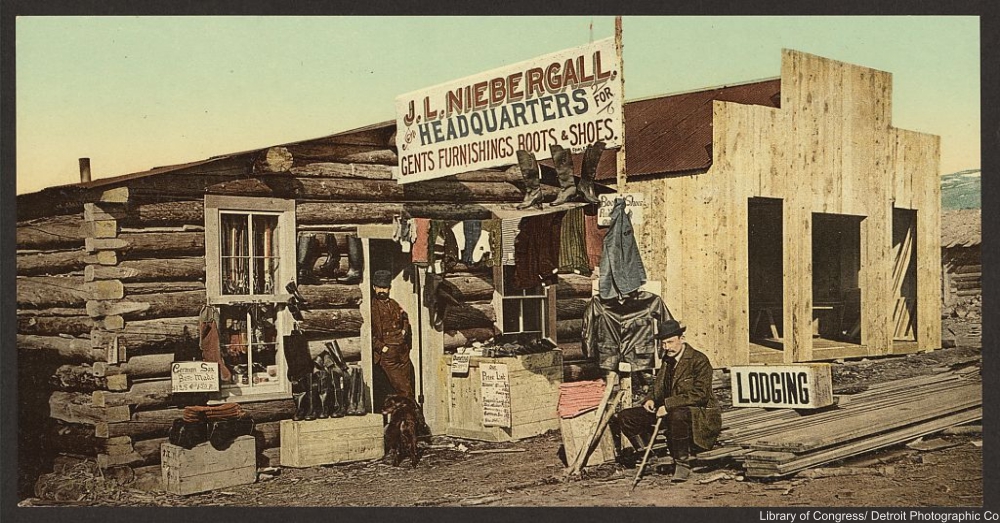 13. Hauling water via wagon and also by dragging the tethered water barrel behind, circa 1905.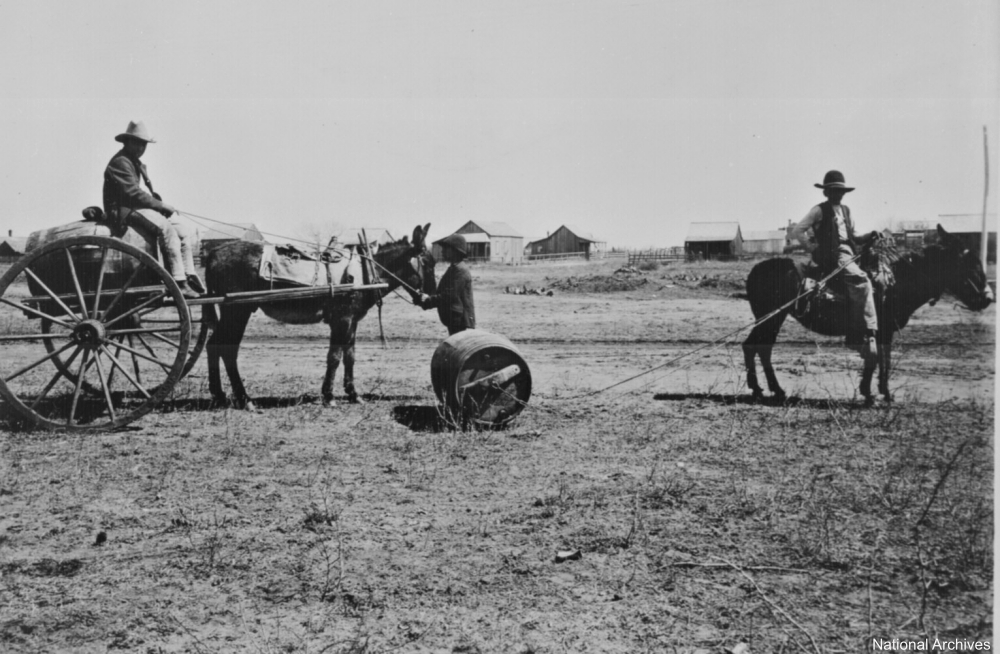 14. Ceremony to join tracks for the first transcontinental railroad, Utah Territory, 1869.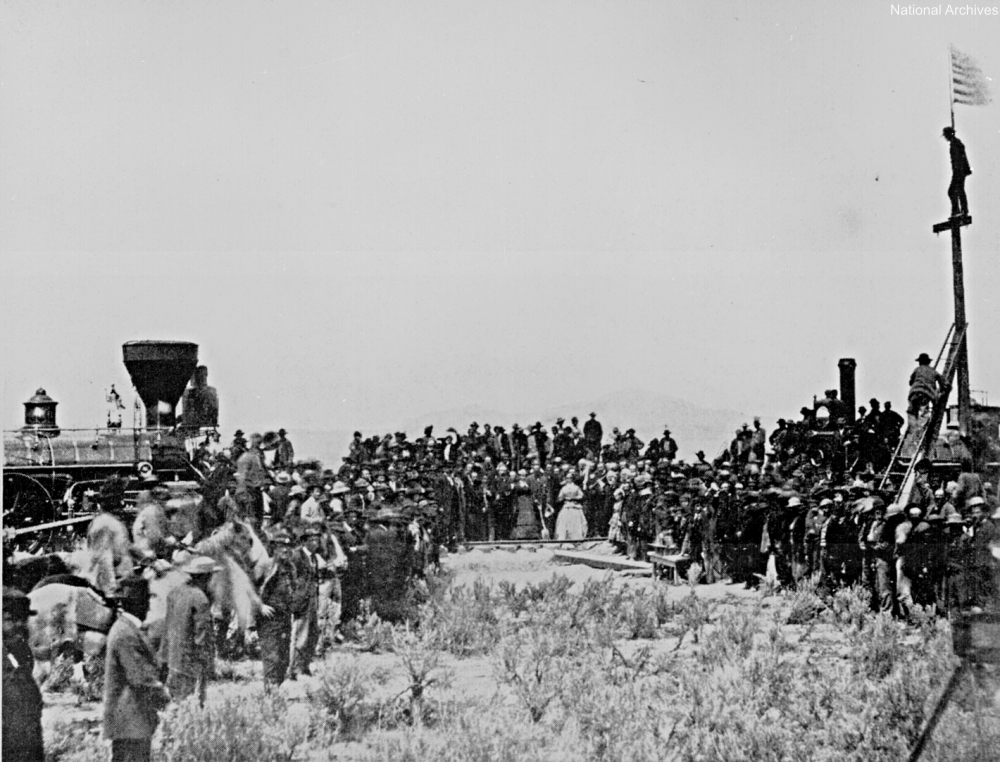 15. Custer leads a caravan across the Dakota Territory, 1874.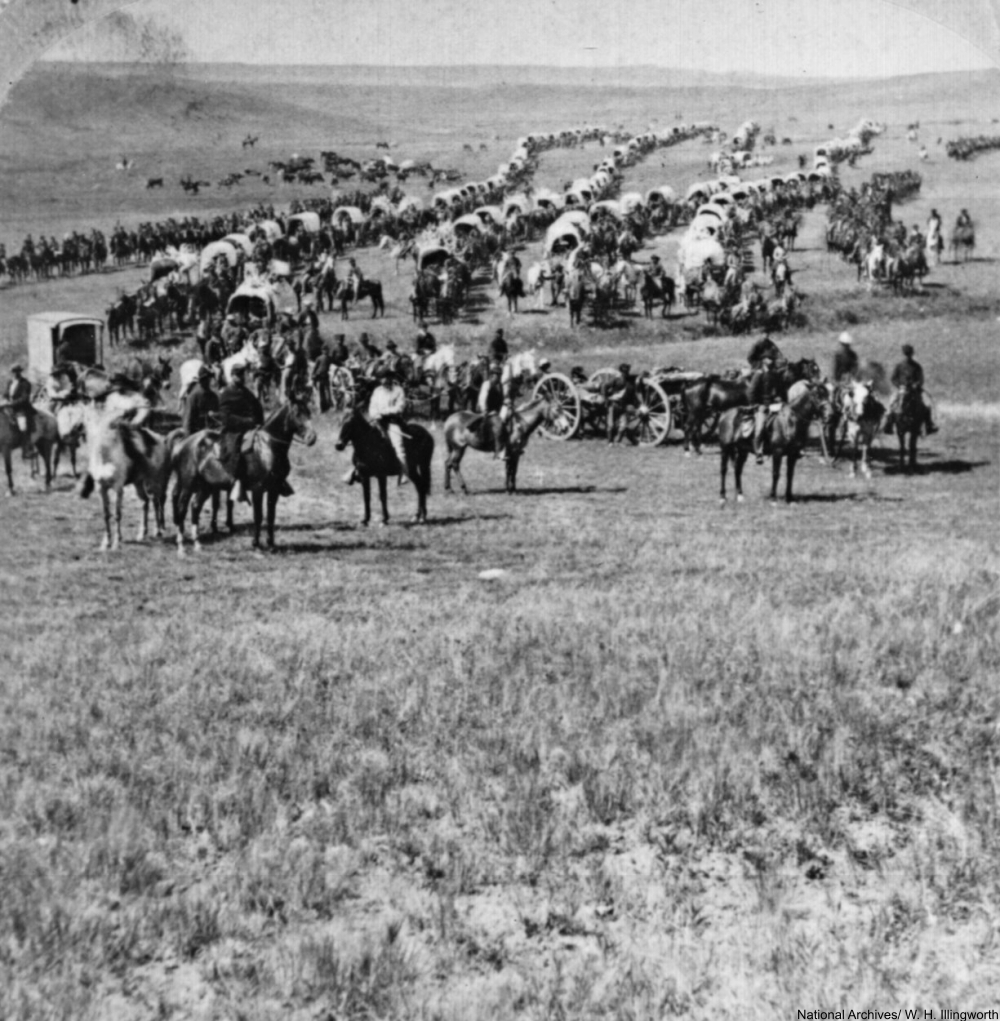 16. This Sunday school photo shows both Indians and settlers in attendance. Indian Territory (Oklahoma), circa 1900.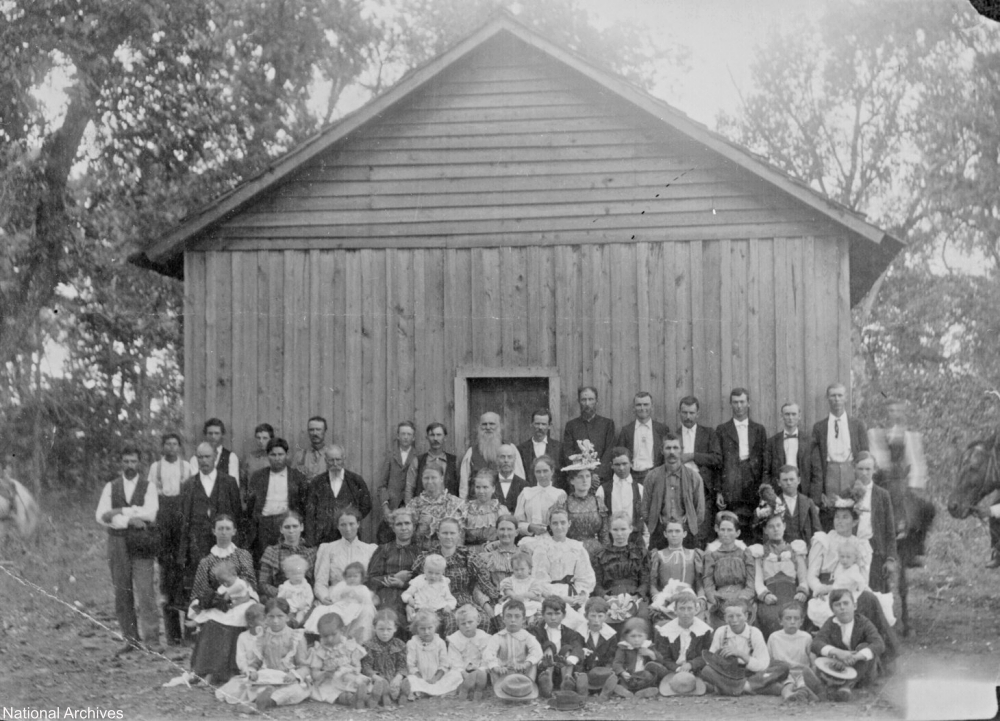 Click "Next Page" to see more incredible photos of the Old West!