This is one of the few lines you can still call for information!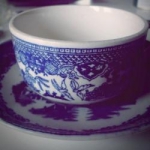 Rose Heichelbech
Much like the research department depicted in the film The Desk Set (in which Katharine Hepburn believes her department will be replaced by a computer) these folks will answer any question you have over the phone. From animal facts to biographies to science, these librarians at the New York Public Library have been asked all manner of questions over the years. In fact, there is a catalog of some of the more interesting things they've been asked on file!
Some younger folks might be asking "why don't those with questions just google it?" We can think of a few reasons to phone them up: when you can't make it down to the library to check or don't have internet access or if you want to verify a fact you've read online. Also there is the human connection: as one librarian said, callers sometimes just want someone to talk to. Just like in the old days, calling to check the weather or movie times, or information, the NYPL is one institution which still offers a service like this. Check it out in the video below.
If you loved this then click the "Next Page" button for a look at some of the most beautiful libraries in the world!