It's a far cry from the halftime shows we see today!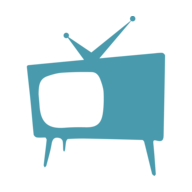 Chris Winters
After having seen artists like Rihanna and Prince tear the house down at the Super Bowl, it is probably hard to imagine any other halftime show. They feel like a wholly modern creation, don't they?
However, this clip is here to show us a different way. This is your chance to climb into a time machine of sorts and check out what halftime shows used to be like way back when.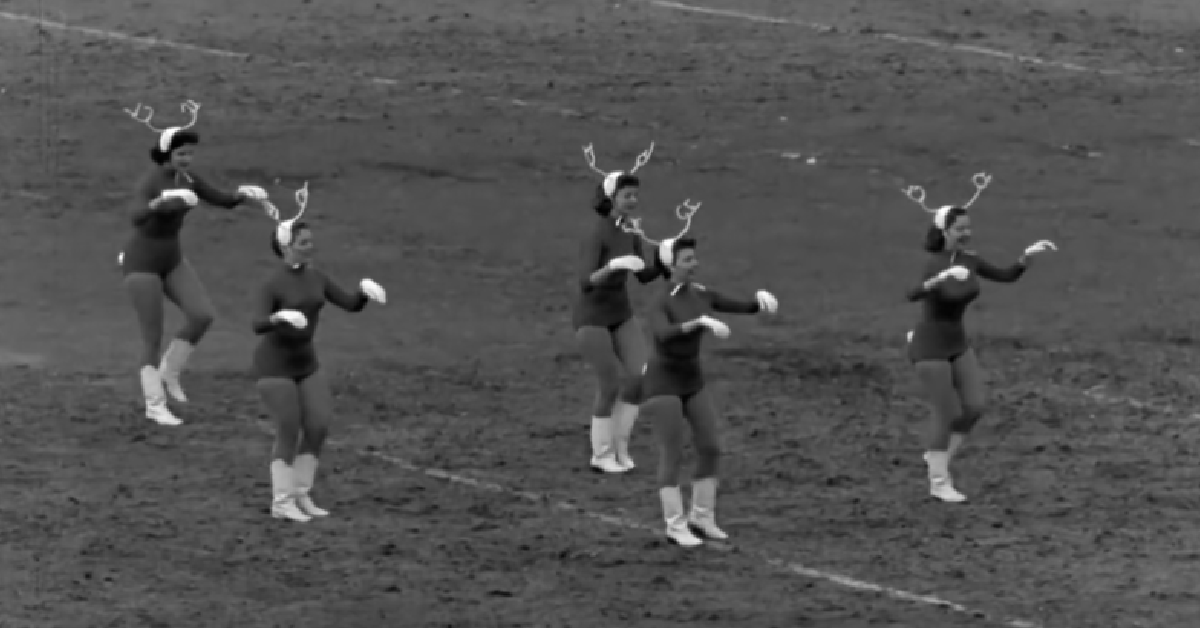 This particular clip happens to take place at the 1958 NFL Championship Game. This was the 26th NFL championship game that ever played.
It was scheduled for December 28 at Yankee Stadium in New York City, providing fans with the chance to crowd into one of the most storied stadiums in sporting history to check out the big event.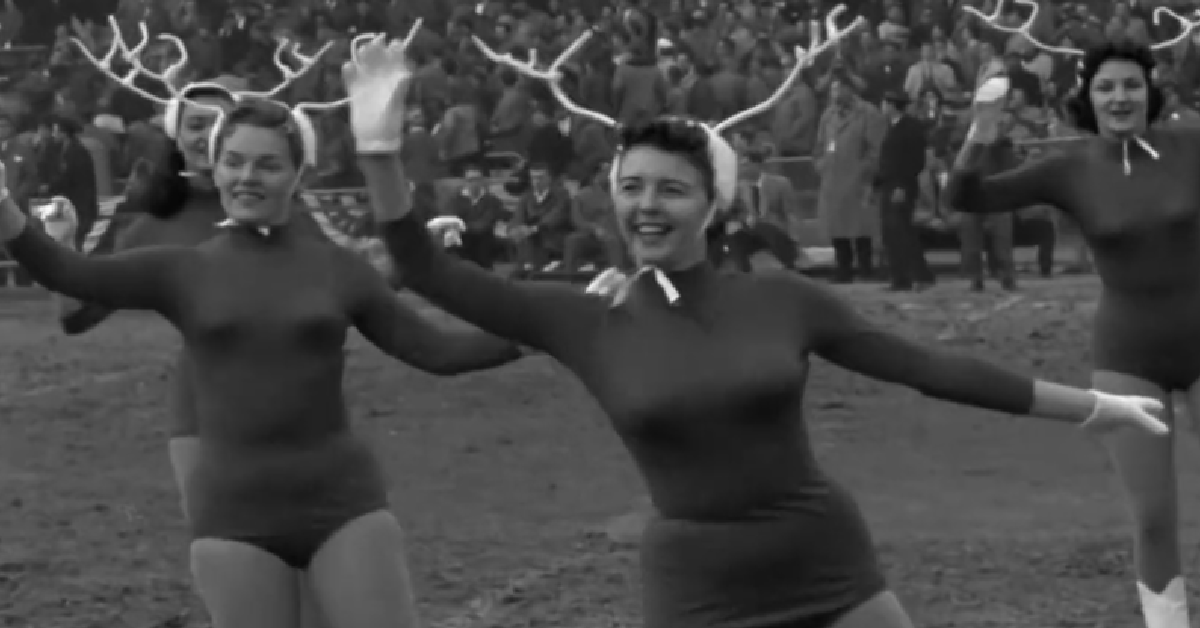 Some might have wondered if these halftime shows used to draw the big stars of the time period. After all, we could imagine them bringing out a big stage so that someone like Frank Sinatra could croon his classics but the snippet of this halftime show that we did get was something else entirely. All of the pomp and circumstance that we are accustomed to have been stripped away here.
We are instead treated to the type of performance that it is hard to imagine people tuning in for today. We have been spoiled by all of the megastar performances that the Super Bowl treats us to each year. It is hard to imagine going back to something like this after we enjoyed Dr. Dre, Snoop Dogg, 50 Cent, Eminem, Kendrick Lamar, and Mary J. Blige.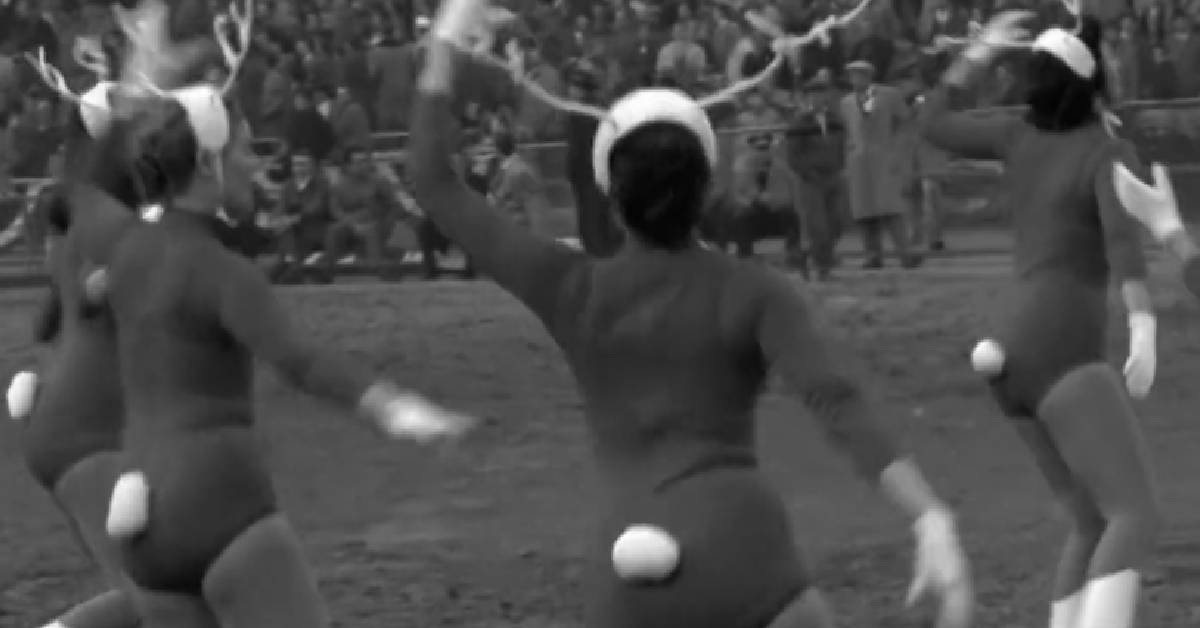 These cheerleaders are certainly giving it their all, though. The antlers are an especially nice touch and we would love to hear an oral history of how this performance came to be. We wonder if any of these women are still with us to tell the tale.
Maybe one day we will see these types of performances incorporated into the sporting world once again. Until then, we guess that we are going to have to settle for Rihanna.
The 1958 #NFL Championship #HalftimeShow is undefeated #SuperBowl pic.twitter.com/N29JXmNrXH

— Old Time Football 🏈 (@Ol_TimeFootball) February 13, 2023
What did you think of this performance? We are willing to bet that this show is going to be more than a little polarizing for the viewers at home, so we are definitely looking forward to hearing what everyone ends up having to say about it.