The first six episodes of the newest season will be dropping at midnight on July 1s.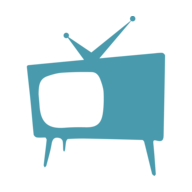 Anastasia Arellano
What do things like aliens, Bigfoot, and grizzly, unsolved murders have in common? They're all strange mysteries in life that spark our imaginations before bed. There's a little bit of a conspiracy theorist in all of us, which is why plenty of people are excited to know that Unsolved Mysteries is making a comeback on Netflix. It's set to drop on July 1st.
Netflix, the popular streaming service that we all know and love, is set to release six new episodes of the classic docuseries. At a later date, there are another six episodes that will be released. E! reports that the original series creators John Cosgrove and Terry Dunn Meurer will be teaming up with Shawn Levy, the executive producer of Stranger Things, to produce the show.
Based on the trailer, it looks like the series will not be disappointing in terms of spookiness. The official summary of the series that was released by Netflix stated that it will be combining the original series' elements with a new and more contemporary storytelling twist. The 12 episodes will be based on real peoples' experiences and told through various manners such as interviews with detectives, journalists, and family members. They all present different theories and explanations that might help to solve each "mystery."
Getting all the feels from the ""lost love"" cases Unsolved Mysteries has solved over the years. Watch these sob-worthy moments that were made possible by viewers like you! Click link in bio. pic.twitter.com/B9HmsoRu1f

— Unsolved Mysteries (@Unsolved) May 26, 2020
Since there has been a renewed interest in true crime at the present moment, it seems as good a time as any to release this series' reboot. Given the current hype over true crime, both Cosgrove and Meurer have stated in a press release, according to E!, why they're excited to reintroduce the show to viewers, saying, "We regarded Unsolved Mysteries as a 'mystery' show, not a 'true crime' show. When choosing cases, we've always looked for diversity in races, ages, locations and eras. We've covered such classic mysteries as Bigfoot, and high-profile, historic crimes ranging from the Black Dahlia murder to the Kennedy assassinations."
Ever wonder what goes into the making an episode of Unsolved Mysteries? Mystery solved! Here's Robert Stack on set as an ominous case unfolds. For more Unsolved Mysteries check us out on Instagram at: https://t.co/xlc8UaVmED#unsolvedmysteries #bts #iconic pic.twitter.com/qNuEkvBXCb

— Unsolved Mysteries (@Unsolved) May 27, 2020
One thing that viewers can expect at the end of each episode is to be given sources to the necessary law enforcement agencies should anyone happen to have a tip on the particular mystery. The first six episodes of the newest season will be dropping at midnight on July 1st, so set your reminders now. We can't wait to start streaming it!