If you're unfamiliar with Sarah Winchester's story, it's one full of mystery and intrigue.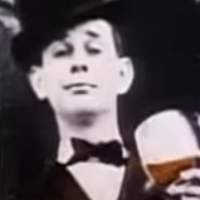 Chris Foster
A new room was recently discovered at San Jose's Winchester Mystery House, the Victorian mansion that was once home to Sarah Winchester. The room is an attic space that has been boarded up since Winchester died in 1922. Winchester, the widow of gun magnate William Wirt Winchester and heir to the Winchester rifle fortune, was trapped in the room after the 1906 earthquake; she boarded it up as a result, blaming the earthquake (and her subsequent entrapment) on evil spirits.
The home's preservation team found numerous items in the room, including a Victorian couch, a pump organ, dress form, and a sewing machine. The room is now open to the public, and brings the total number of rooms found in the mansion up to 161. The house, which is now a California state landmark, boasts 10,000 windows, 2,000 doors, 47 fireplaces, 40 staircases, 13 bathrooms, nine kitchens, and several architectural oddities. For example, one staircase descends seven steps before suddenly rising eleven. There are also several secret passageways throughout the twisting hallways of the mansion.
If you're unfamiliar with Sarah Winchester's story, it's one full of mystery and intrigue. Born around 1840, Sarah married William Winchester in 1862. Life was good until the couple lost their infant daughter in 1866 to the mysterious childhood disease marasmus. As you can imagine, her death sent Sarah into a deep depression. Just fifteen years later, her husband died an early death from tuberculosis, adding to the grief and pain that Sarah was already dealing with.
To deal with her distress, it's said that Mrs. Winchester sought the help of a spiritualist. Allegedly, the spiritualist told Winchester that her family was haunted by spirits — those killed by Winchester rifles — and that these spirits were responsible for the untimely deaths of her daughter and husband. The spiritualist warned that if Winchester didn't act soon, she could be next. But what could she do to appease the spirits?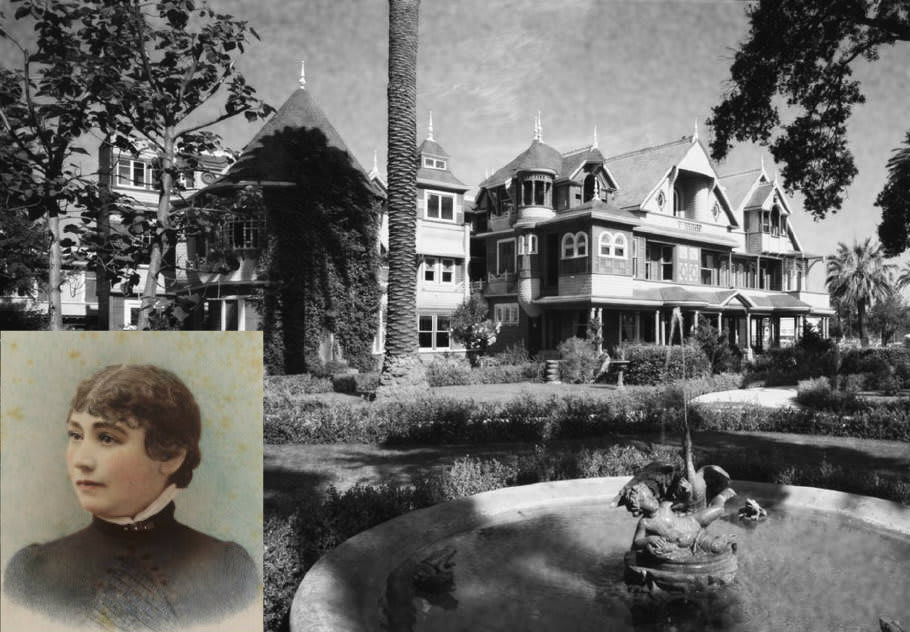 Legend has it that the spiritualist told Winchester to move west and build a great house for the spirits that haunted her. As long as construction on the house never ceased, her life would be spared. Winchester heeded the advice, and settled on an unfinished farmhouse isn the Santa Clara Valley in 1884. For the next thirty-eight years, she proceeded to build the wonder that is the Winchester Mystery House.
If you haven't already gathered, Mrs. Winchester was quite the eccentric person. One the one hand, she was rather generous with her seemingly limitless resources, paying her employees handsomely while donating to charities and orphanages on a regular basis. On the other hand, she had some bizarre behaviors. For instance, it's said that she kept her face covered with a dark veil at all times, and would fire servants who accidentally caught a glimpse of it. She would also never sleep in the same room two nights in a row, and had a very special room in the center of the house (known as the Blue Room)in which she would communicate with the spirits every night.
We'll never know for sure what compelled Sarah Winchester to build such an eccentric mansion. She passed away on September 5, 1922 due to heart failure, without ever conducting any interviews or leaving behind any journals. Strange occurrences and stories surrounding both her and her mansion abound to this day. If you'd like to learn more about the Winchester Mansion, check out their website here; and let us know, have you ever been to this mysterious mansion?