Things just got really weird.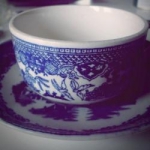 Rose Heichelbech
Amidst all the closures of institutions due to coronavirus, museum staff have taken to social media to showcase their wares and bring a little humor to the situation. There was the museum challenge in which museums solicited home recreations of famous paintings throughout history. And another round of tweets from a museum security guard who had the run of the place for the first time. But, this most recent challenge is between museums to see which one has the creepiest stuff and the results are insane.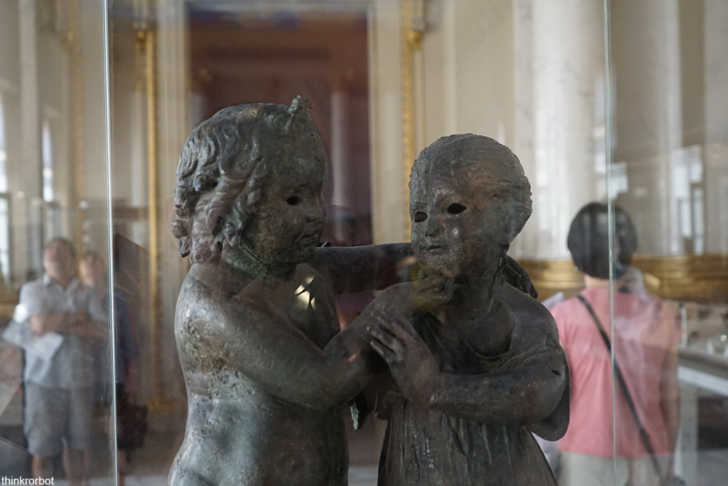 When we think of art museums we think of paintings and sculptures, but the collections of museums can include all kinds of objects from sideshow memorabilia to witchcraft objects to ancient grave goods. Some of the strangest objects in a museum's collection may not even be regularly on display. All this is to say that there are a lot of creepy things at museums that the average bear isn't even aware of!
Curators recently took to Twitter under the hashtags "curator battle" and "creepiestobject" to showcase the weirdest stuff in their stashes at a time when no one is able to enjoy the contents of any museum.
One of the objects that has been shown back and forth to date include the hair from an ancient Roman woman's grave from the Yorkshire Museum, the museum that issued the challenge to start with. Since then Twitter has been alight with tweets from museum staff all around the world.
One submission was a pin cushion with tiny faces on it from the Norwich Castle. Another featured an antique print of a giant monster chewing off a woman's hair from the Ukiyo-e Ōta Memorial Museum of Art in Japan.
https://twitter.com/ukiyoeota/status/1252495278722052097
Yet another entry from the Museum of Old and New Art in Tasmania showed a small diorama of taxidermy kittens having a very morbid tea party.
https://twitter.com/wheresshelly/status/1252532610179293185
The entry below is from the Royal Gripsholm Castle in Sweden of a very, very (very!) poorly made taxidermy lion.
https://twitter.com/martin0w/status/1252957130648412160
Even some non-curators got in on the action posting images of creepy things that belong to family members, like the user who shared his parents' ostrich foot ashtray.
https://twitter.com/ROBINMATTO/status/1252314961239515137
And, the final creepy horror comes from the National Museums Scotland's Natural Science division, though there is certainly nothing natural about their entry. Far from being the beautiful and enticing creature that we imagine when someone mentions the word "mermaid" their little guy is more like something from a nightmare. The terrifying "mermaid" is small, but has a powerfully disfigured face that'll stick with us for years to come!
https://twitter.com/NatSciNMS/status/1251088163914858496