Give her fever but don't make her angry.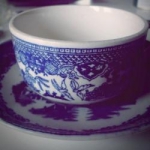 Rose Heichelbech
There's no performance of Rita Moreno's that we don't love. From Westside Story to Singin' in the Rain to The Muppet Show, her fiery performances have left audiences cheering for nearly 6 decades! And who doesn't love a good Muppet scene, too? We get the best of both worlds here, including a wonderful jazz standard sung by the impeccable Moreno herself. But, the a certain Muppet gets taught a lesson he he tries to undermine Moreno's time in the limelight. Her performance in this episode won her an Emmy!
As one of the shows we still miss, it's always great to see a clip from the Muppet Show and be taken back in time for a bit. Funny yet wholesome, they just don't make shows like this one anymore. Take a look at this great scene in the clip below. And, click here to check out another star performing with a young singer on Sesame Street.