Whether you're looking to haul a delicate dresser home from an estate sale or need to move your vintage bed frame to a new home, knowing how to move antique furniture is a must.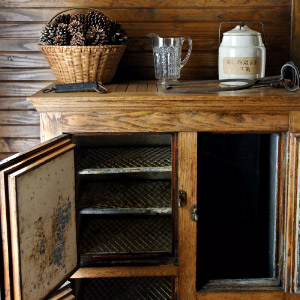 Dusty Old Thing
Whether you're looking to haul a delicate dresser home from an estate sale or need to move your vintage bed frame to a new home, knowing how to move antique furniture is a must. Read below for a few precautions to take when gently moving something from point A to point B, so your precious cargo arrives safe and sound.
Consider Hiring a Professional Mover: If possible, consider hiring a professional moving company to handle transporting antique furniture. Movers have experience packing and carefully moving fragile items, and oftentimes they can create customized crates and packing for specific items if they have enough notice. Moving companies know how to best pack different types of antique furniture while also having the strength and equipment to handle particularly heavy pieces. Some companies even specialize in moving antiques. If you go this route, it's also a good idea to get your collectibles appraised just in case anything does happen during the moving process.
Examine Furniture for Possible Weak Spots: Whether you want to move something yourself or have a company do it, you should still inspect each piece of furniture for any possible damage or weak spots. This is one of the Smithsonian Institute's suggestions, as you want to make sure the piece is structurally solid before trying to lift it and move it. You can account for weak spots when packing, and also will know not to lift by weaker areas as well.
Dust But Don't Use Oil or Wax: Lots of resources, including My Moving Reviews, recommend cleaning furniture before moving it but they also caution that oils and waxes should be avoided. Oils and waxes can be slippery, which you don't want when people need to have good grips on the furniture. They can also allow packaging material (e.g. bubble wrap, blanket pads) to leave imprints on the furniture.
Create a Game Plan: Because moving antique furniture is a delicate process, you don't want to move items again and again and again. Create a plan ahead of time so you know exactly where you want the item in your house, and make sure space is cleared so furniture can be moved right to that exact spot.Also, make sure there is a clear path to the spot so movers won't have a tough time getting the furniture there. This means measuring doorways and making sure furniture will fit where you want it to go, and also clearing space if walkways are cluttered. Planning everything out ahead of time will lead to a smooth furniture move.
Protect Furniture with Pads and Foam: Of course, you'll want to protect furniture with some type of furniture pads, blankets, or sturdy foam. Overdoing it say, wrapping something in ten layers of protective material might be counterproductive since it could add a bit of weight to the item. Two or three layers generally work well, though a professional moving company can help with this, too.
Secure Doors and Remove Fragile Pieces: Make sure that doors are secured shut, but do not use tape to keep doors shut. Instead try shrink wrap to make sure they are tightly closed. Also, consider removing door handles and other pieces (if easy to remove) so they can be packed separately.
Lift, Don't Drag: The Smithsonian Institute also says to lift furniture from a place that is structurally sound rather than trying to drag furniture across the floor. Even if something seems very sturdy, dragging it can put a lot of strain on the part of the furniture that you're pulling not to mention that dragging can strain the structure of the furniture as a whole.
Take Your Time: Though you might be eager to get your antique(s) safely to point B, it's best to move slowly and carefully so that nothing gets damaged. Even if you have to lift something heavy in small stages lift, move, gently put down, repeat taking the time and being patient is key. If you're trying to rush, you could make careless mistakes or hurt yourself.
Keep Humidity in Mind: Drastic changes in humidity can affect wooden furniture, so definitely consider this when moving. If you're taking furniture to a storage unit, opt for something climate controlled.
When your furniture arrives at its destination, check it and make sure no damage occurs if you're using a professional moving company, you'll definitely want to note any damage before signing a receipt. Hopefully, your furniture will be moved without any trouble and it'll look great in its new home.