An all-time favorite comic and rock and roll song were both released on this day, eight years apart. Find out some of the other amazing moments in history that happened on this day.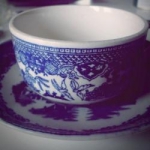 Rose Heichelbech
From the invention of the light bulb to the moon landing, history is being made everyday. Read on to find out which events made history on this day: May 10th.
1) 1863 Stonewall Jackson dies from injuries sustained when he was accidentally shot by his own troops.
2) 1893 The tomato is ruled a vegetable and not a fruit by the Supreme Court.
3) 1908 The first Mother's Day in the US is observed.
4) 1954 Bill Hailey and the Comets release "Rock Around the Clock."
5) 1962 Marvel releases the first issue of the Incredible Hulk.