The surprising theory behind two of the most "Christmassy" songs out there!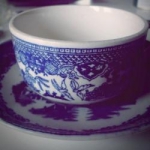 Rose Heichelbech
We all have our favorite Christmas songs- some make us feel happy and some a little bittersweet and sad. Vox Media has done some research to find out what exactly makes these two songs, "White Christmas" sung by Bing Crosby (written by Irving Berlin) and "All I Want for Christmas" sung by Mariah Carey (written by Mariah Carey and Walter Afanasieff) so alike and so moving.
At first glance, there doesn't seem to be a whole lot the two songs have in common besides both getting a lot of play as December 25th rolls up. However, if you look deeper into the composition of each of these holiday tunes then you will find a striking connection: the magic chord which seems to pull at our heart strings each time we hear it played. Watch the video to find out what makes them both so touching to us around the holidays.
If you enjoyed this then click the "Next Page" button for a composer's take on why "Over the Rainbow" is such a magical song!