You might be surprised by how much it was actually worth…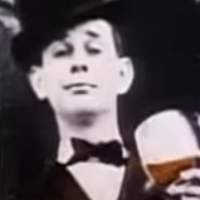 Chris Foster
Anyone who watches the show Pawn Stars knows that some truly cool items come through the door.
Sometimes, things we think are worthless end up extremely valuable, while other things don't fetch nearly the price we'd expect; like this beautiful necklace worn by Lucille Ball.
As many of you are probably well-aware, Ball was the comedic force behind the legendary TV show, I Love Lucy. She was also the first female to own her own production studio!
Many of us remember Lucille Ball very fondly, watching her and her on-screen husband Ricky having their daily, and always hilarious, antics at home.
So when someone comes up with a great piece of history from someone so iconic, you would think it would be worth a pretty penny.
We personally thought this would've gone for much more money (I mean, it's Lucille Ball!), so it looks like the Pawn Stars guys got quite the deal.
Find out how much they paid in the video below!