There's nothing like this song to put a smile on your face!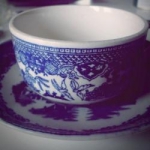 Rose Heichelbech
There were so many great hits in the '60s, but some just stick in your memory because they were so just much fun to listen to. As part of the British Invasion, the Searchers were coming on the scene right around the same time as the Beatles were rising to international stardom. The Searchers' cover of "Love Potion No. 9" (originally sung by the Clovers) made it to #3 on the charts. That happy sound and those humorous lyrics made this one a winner in our house every time it was on the radio!
Whether you're the type to visit a fortune teller or not, "Love Potion No. 9" is a song we can all relate to. Who hasn't ever just been in the mood to fall in love? Hear this great '60s song again below and be sure to check out 6 of the most unforgettable moments from American Bandstand right here.