This architectural gem is still largely intact today!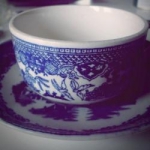 Rose Heichelbech
One of the most beautiful of New York City's subway stations, built at the tail end of the Gilded Age, has not been used for decades and few get to a chance to see the fine workmanship and elegant turn-of-the-century design of this grand (and now defunct) subway stop.
Opened on New Year's Eve of 1904 to grand fanfare by excited novice passengers and designed by architects Heins and LaFarge, the City Hall station was part of a growing movement at the time in the U.S. to enhance civic morale and uplift cities through well-designed public spaces.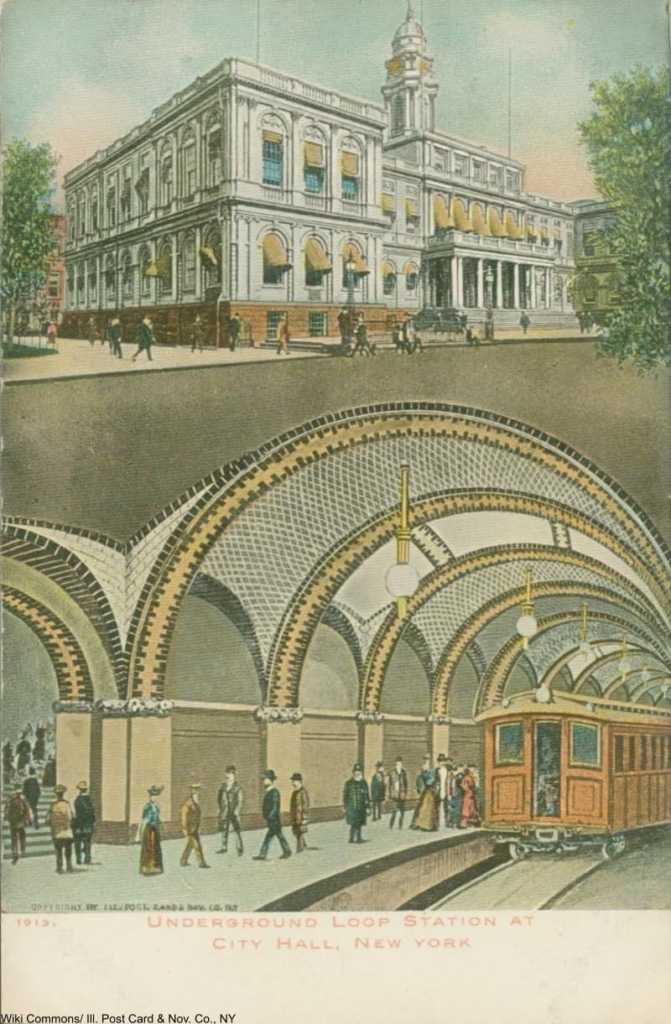 The City Beautiful movement used elements of French architecture from the Beaux-Arts School, which made arches, custom tile, and stained glass decorative elements common on American buildings from the late 19th and early 20th century.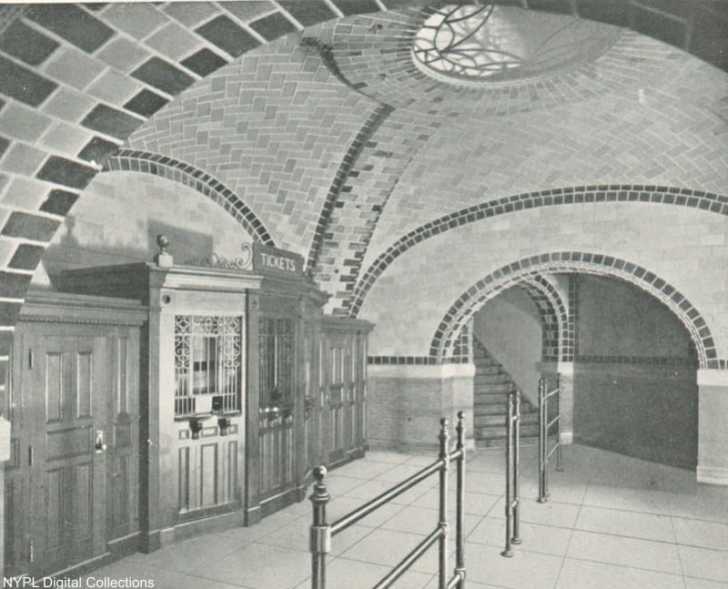 While the station was undeniably beautiful, it was in use for a mere 41 years. There were issues with the design of the City Hall station. Built to travel in a loop, the curve of the platform created what some felt was a dangerous gap and disallowed expansion of the platform to accommodate more passengers. In addition, the nearby Brooklyn Bridge station was getting a lot more riders at the time. So, on New Year's Eve of 1945 the City Hall station was shut down to train passengers.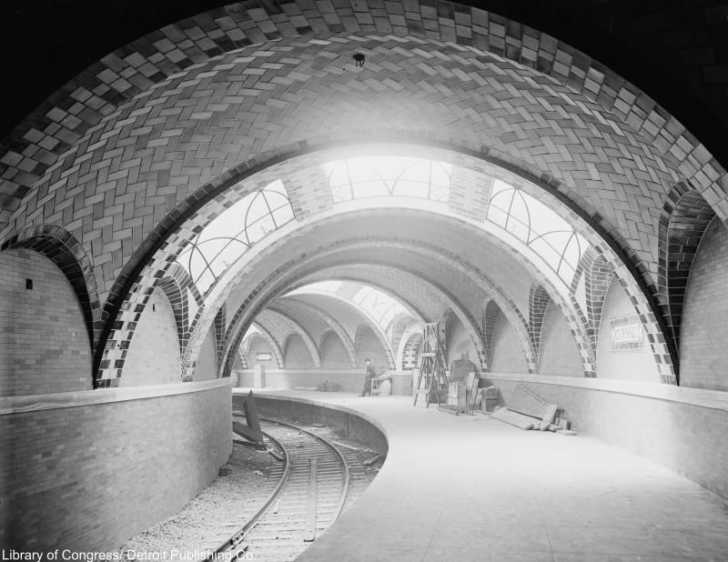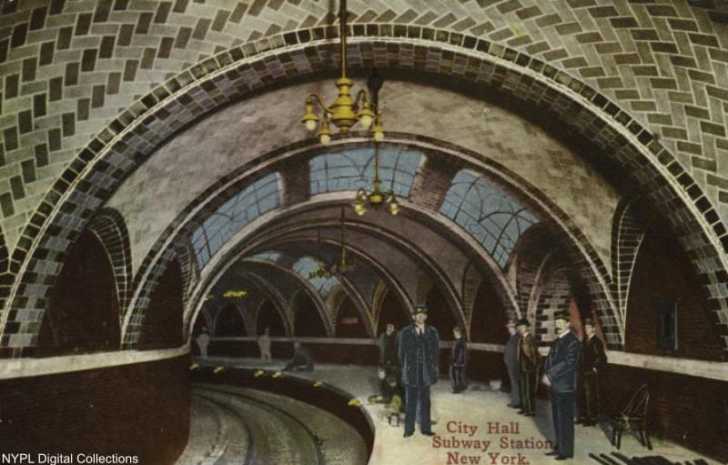 The beauty of this regal space, with its colorful herringbone tile and brass chandeliers, is a style of station that has long since given way to utilitarian white tile and basic fluorescent lighting. But, all this has been hidden away for many years. This architectural gem was briefly opened for tours in the 1990s before becoming off limits to the public again.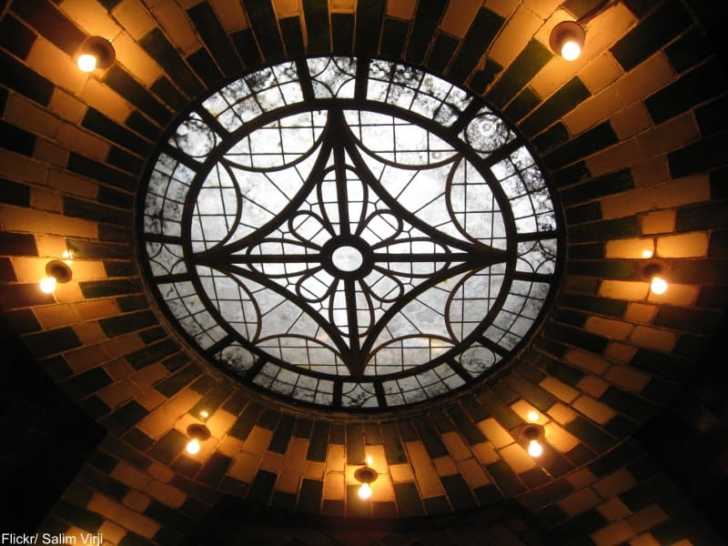 There are folks who have managed to finagle their way into this closed off station today by riding past the "last stop"of the 6 train, though this is not technically allowed (riders are supposed to exit before the carriage travels on towards City Hall station).
These days there are sporadically-offered walking toursof this incredibly gorgeous space after decades of the station being completely off limits to the public.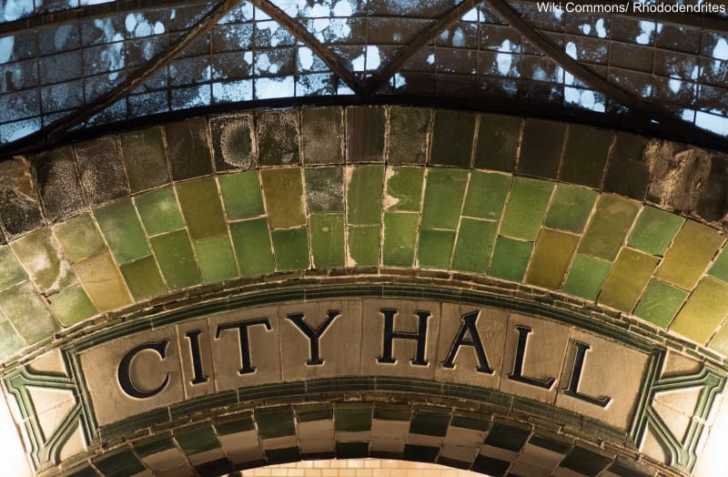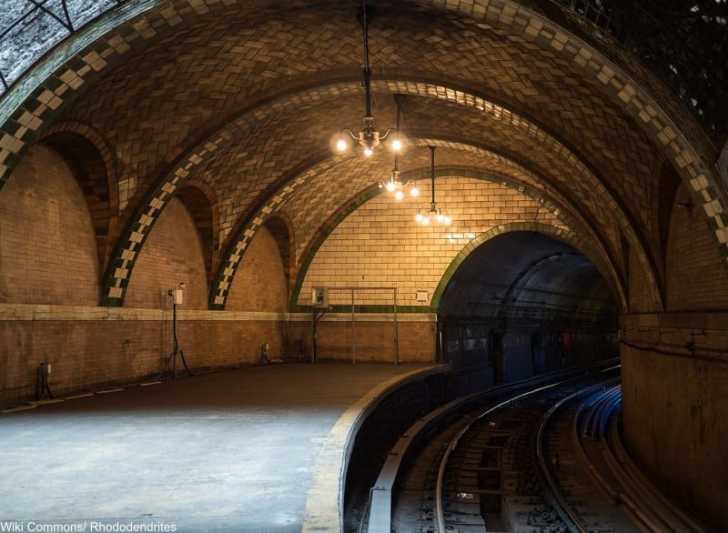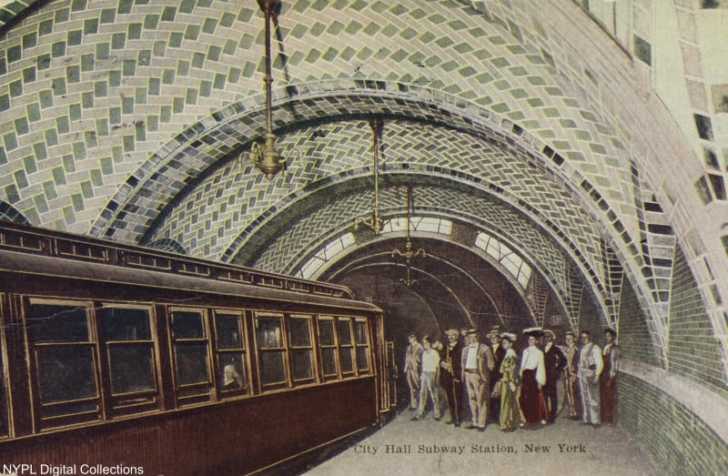 The arches and leaded glass skylights speak to another era when design and beauty were extremely important (and some would say valued over safety). This lost station may be closed, but it's amazing that it remains largely as it was in the early 1900s – minus the bustling crowds, of course.