There'll never be another like her.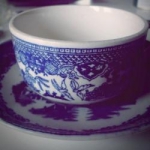 Rose Heichelbech
Country music pioneer Loretta Lynn has passed away at her home in Hurricane Mills, Tennessee. In a statement her family and her manager confirmed that she died in her sleep on October 4th, 2022 at the age of 90. She was known the world over for her strong voice and her stellar songwriting skills, two facets that made her a country music legend. Even into her final years she was still recording and performing live, something many musicians find hard to do. She only stopped touring a few years before her death due to suffering a stroke followed by a broken hip and was still occasionally performing live up until a year before she passed away.
Her life was far from an easy one as she grew up with a number of struggles, then had a heap of them well into her adulthood. It was these everyday problems, both big and small, that she threaded through her music and which made her songs so relatable to the rest of us.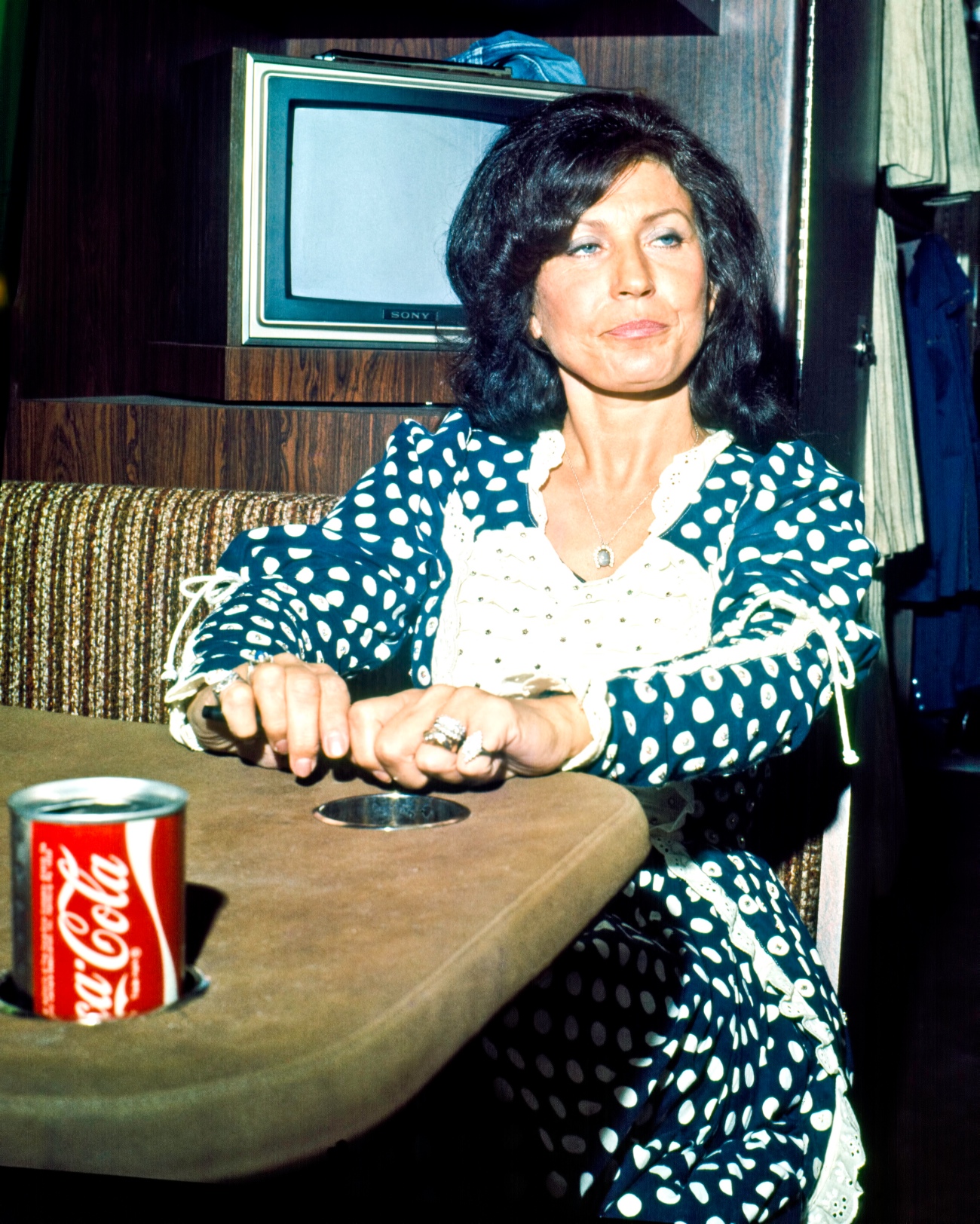 She was born Loretta Webb in Butcher Hollow, Kentucky, in 1932. Like many breadwinners in the area her father was a coal miner, which meant that her family rarely any money to spare for luxuries. She wrote about this extensively in her book, Coal Miner's Daughter, and sung about it in the song of the same name.
The lyrics recall her family living in a cabin, her father not only working as a miner, but also farming during the day and selling a hog on the side to afford new shoes for the kids when the weather turned cold. As she put it, "Daddy always managed to get the money from somewhere." The 1980 film (also titled Coal Miner's Daughter) chronicled the hardships of her family life and became an instant classic.
Growing up in the South during the Great Depression in a family with 8 kids was no easy task, and it's not surprising that she married young because of that. She was just a young teen when she married Oliver Vanetta "Doolittle" Lynn (also called "Mooney"). The couple moved to Washington State so Doolittle could work logging trees. She already had several children with "Doo" by the time he convinced her to take to the stage and share her talents with the world.
She famously got her start songwriting by using a $17 guitar purchased from a Sears catalog. But, her humble beginnings didn't prevent her from belting out those catchy tunes night after night. Some of the catchiest were in fact about her troubled marriage to Doo who was also her manager from the start.
I lost him 26 years ago today. My biggest fan, my true love, my Doo. pic.twitter.com/bIA0ig95TI

— Loretta Lynn (@LorettaLynn) August 22, 2022
He was known to be a hard drinking man and had become violent with her on more than one occasion. He was also unfaithful to her many times over the years. But, she stayed with him and even defended their love fiercely. This was in part because she did love him, in part because he had helped to make her star, and in part because of the 6 children they had together.
Doo died in 1996 after suffering from diabetes, and it was only after his death that she talked openly about how hard it had been to stay married to him. But, by some accounts their marriage also settled down in Doo's later years.
It's Patsy Cline's birthday and I sure wish she was here to celebrate. We'd have a big time! She took me under her wing, showed me the ropes, and became my best friend—a sister. pic.twitter.com/QBGm6Owdl8

— Loretta Lynn (@LorettaLynn) September 8, 2022
Lynn's upbringing in poverty was not completely dissimilar to Patsy Cline, a new country star when the two met. Cline was beginning to make a name for herself when her song "I Fall to Pieces" was released in 1961. That same year Lynn covered the song and Cline heard it on the radio while she was recovering from a near-fatal car accident. She insisted on meeting Lynn after that and the two became very fast friends, being the same age, both from the South, and both in the country music industry.
Lynn recalled that Cline bought clothes, drapes, and even underwear for Lynn because she didn't have any money yet. She also dissuaded other women in the industry from excluding Lynn, as well as encouraging her every time the two talked. When Cline died in small plane crash in 1963 Lynn was utterly crushed. Her best friend was gone, but Lynn named her one of her twin daughters Patsy in 1964 in honor of her mentor.
The same year Cline died was the year that Lynn released her first record with Decca, a disc titled Loretta Lynn Sings. This was four years after her first big single, "I'm a Honky Tonk Girl". She had several more albums before her first big crossover hit album, You Ain't Woman Enough was released, featuring the hit song of the same name. The song described how she wasn't going to step aside and let anyone take her man, which later became an anthem for many women. She would record 25 albums for Decca before finally signing to other record companies.
Her bold lyrics on controversial topics landed her songs banned from the airwaves more than once. The song "Dear Uncle Sam" (1966) told of the sorrow of a Vietnam solider's widow, while "The Pill" (1975) detailed the newfound freedom that the birth control pill brought to a bedraggled mother. These and several other songs were stricken from radio or TV play for years, which shows just how ahead of her time she really was.
She had many hits over the decades, including perhaps her biggest, 1967's "Don't Come Home a' Drinkin' (With Lovin' on Your Mind)". In 1968 "Fist City" also charted big. She often worked with two country greats, Ernest Tubb and Twitty Conway, to earn countless awards. She won her first of four Grammys in 1971 for the song, "After the Fire is Gone" with Conway Twitty.
Lynn was the first female country artist to have a record go gold and she was the first recipient of the Country Music Association's Female Vocalist of the Year award. In 1972 she was the first female recipient of the Country Music Association's Entertainer of the Year Award. In 1980 she was named the Performer of the Decade by the Academy of Country Music, the only woman to this day with that title.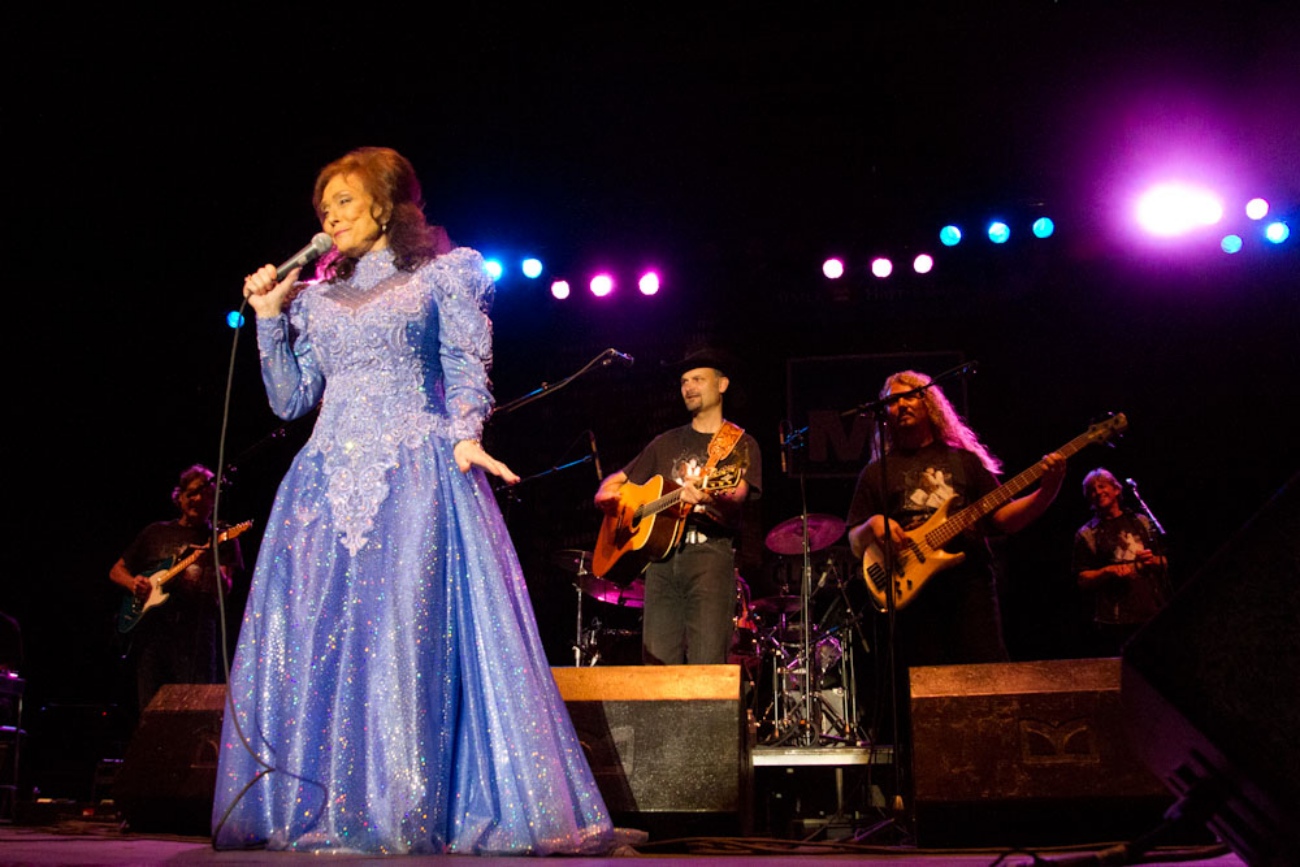 She was inducted into the Country Music Hall of Fame in 1988 and after a period of relative quiet she came back on the scene in 2004 with a collaboration with Jack White (of the White Stripes) titled Van Lear Rose that won her two Grammy awards.
Lynn won the Presidential Medal of Freedom in 2013 and toured up until 2017, stating that it was because she hadn't changed much over the years that many of her original fans still came to her shows. She was also nominated for a Grammy in 2016 for her duet with Willie Nelson titled "Lay Me Down" and was nominated again in 2018 for her album, Wouldn't It Be Great?.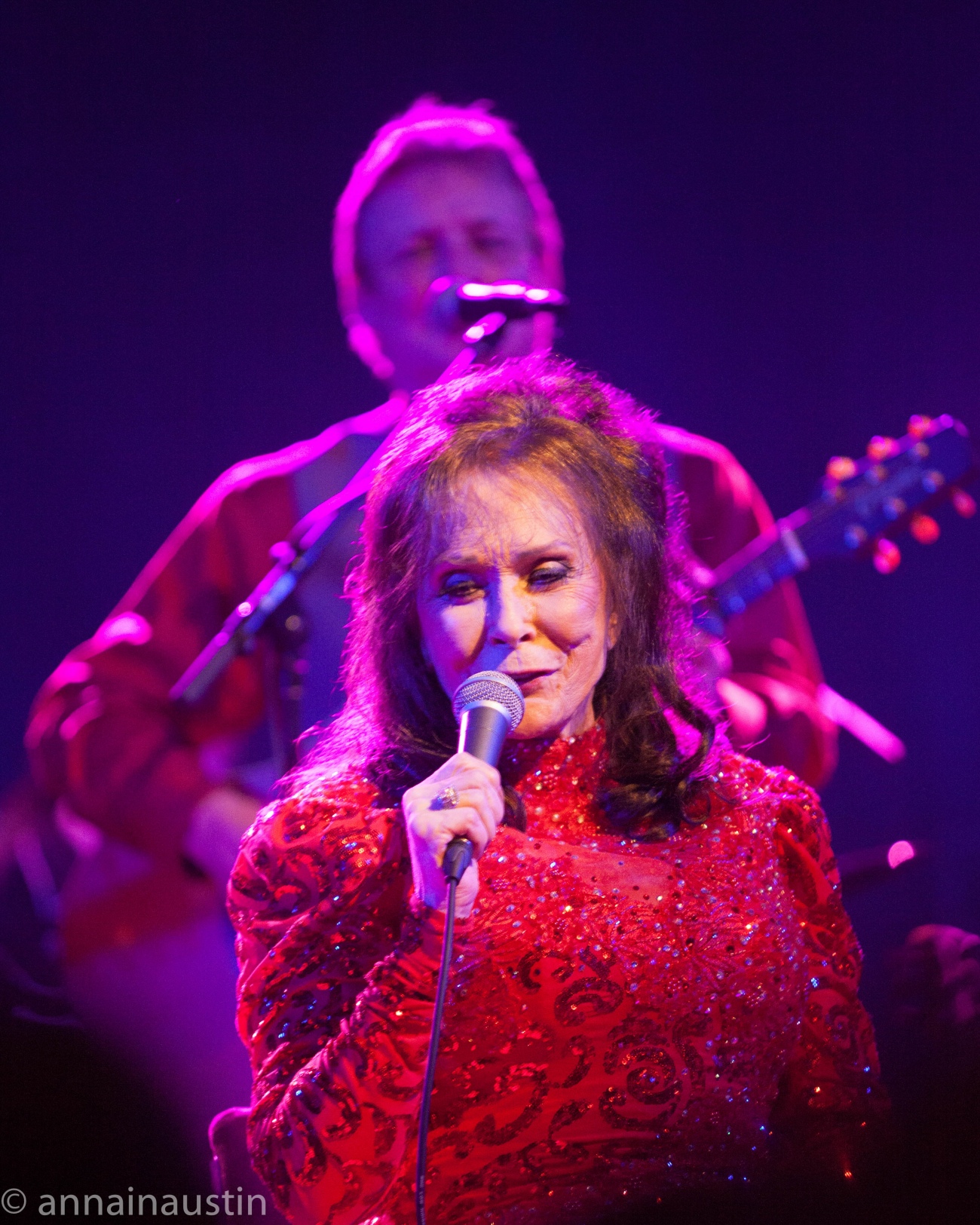 In the early 1970s she and Doo opened up their Hurricane Mills, Tennessee ranch and created museum on site that holds memorabilia from her years in the country music business. Of her 6 children most of them were also musical, as are some of her grandchildren. Lynn was always fondly remembered by her kids for making her famous peanut fudge at midnight, as well as being full of encouragement and practical advise on becoming a musician.
Lynn is survived by 4 children, 21 grand children, and numerous great-grand children.