There were only 6 home designs, but countless customizations.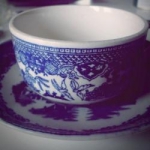 Rose Heichelbech
The interesting history of Levittown, New York, might surprise some, but the brainchild of William Levitt was once a hotbed of technological innovation. The first successful suburb of its kind, the town (which was once just potato fields) grew to have 17,000 badly needed homes for the troops returning from World War II. For under $10,000 families could have a home of their own.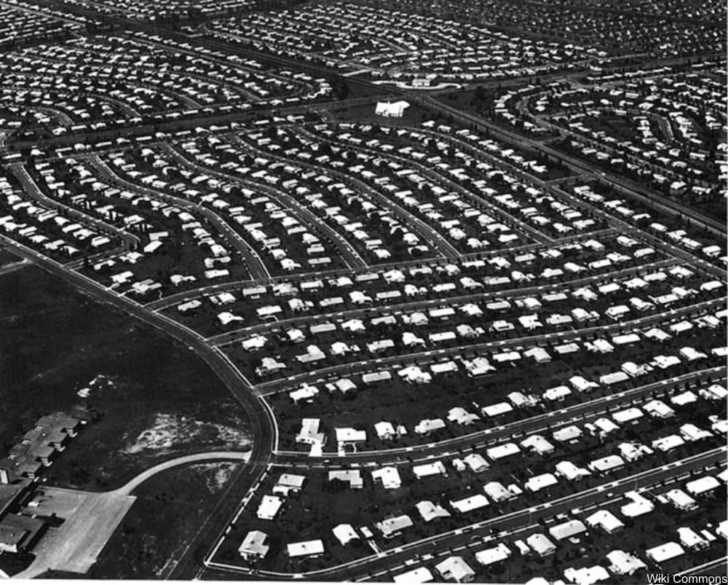 The Levittown Plans
The houses were primarily sold to servicemen returning home from World War II, who could forgo the downpayment if they could prove their military service. This huge incentive meant that young families and newlyweds flocked to the town to build their lives in the ticky tacky houses of Levittown.
Of course, kit homes had been around for decades, but this new development offered a different kind of home buying solution. While it was still a modular building plan, still ordered from catalogue, what came with it was the promise of community and technology.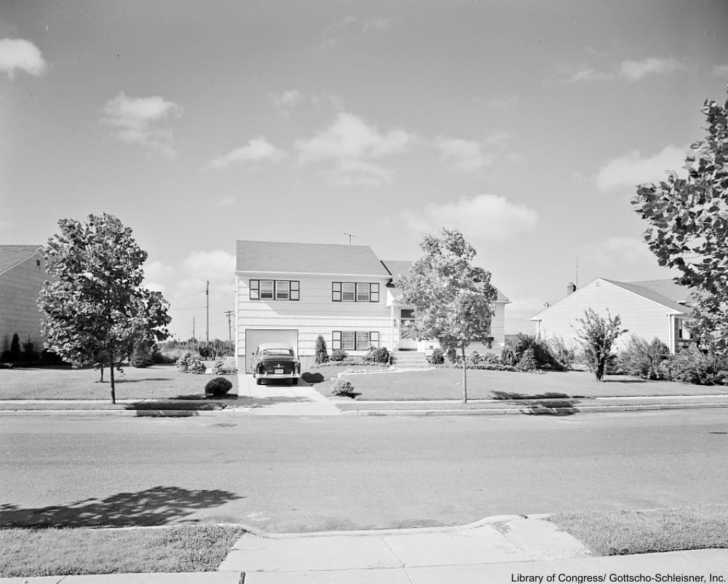 There were 6 basic designs of homes, but each could be customized if needed with different kitchens, built-in TVs, and different colors of paint and moldings. These small changes from home to home were intended to make the neighborhoods feel varied. But with only 6 designs, the repetition of the same shapes certainly was noticeable.
Certain cost-saving measures were taken like placing bathrooms near kitchens in order to save on plumbing costs, leaving attics or patios unfinished for buyers to customize later at their own expense, and using bamboo screens instead of wooden closet doors.
How The Homes Were Built
We have here a film reel from 1950 showing exactly how all the Levittown house were constructed- they're not pre-fab as the announcer so clearly states. We get a tour of the building process before being swept away to one of the many strip malls and schools that make this town feel "like a real community" which is a very interesting statement! Take a peek into how America's very first planned suburb came to be in the video below.
A second Levittown was built in 1951 in Pennsylvania and was the source of much scandal only a few years down the road. Built to be like the first and with similar principles and marketing governing both, the cloned neighborhoods became a symbol for something more sinister.
Levittown Wasn't Designed for Everyone
The PA Levittown, sold to home buyers as an all-white community, was rocked when a black family, The Myers, moved there in 1957.
The resulting violence and racism that followed had apparently been simmering just below the surface of this Yankee suburb.
Today the first Levittown is a more integrated place than when it was built, though still around 94% white. Levittown, PA, is today still 88.4% whiteand we have to wonder how the history of these two towns impacted their future fates.
It is curious to note that probably many families who moved to both places in the first years of the suburb were lured to do so by the implicit understanding that this was going to be an all white community.
No longer revolutionary in its format or its number of army veterans (unlike the years directly following WWII), today Levittown is one of thousands of planned suburbs across the country and the experiment effectively changed how many Americans viewed housing. Levittown changed what the American Dream was, at least for most families. Have a look at footage from Levittown and the racial crisis in the video below.