A crumbled friendship and a silk dress fit for a princess…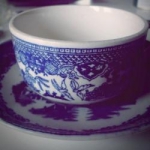 Rose Heichelbech
Jackie Kennedy (later Onassis) was one of the most fashionable women of her day. She was so chic and effortless that she continues to inspire more than 25 years after her passing. Right alongside her in many photos from her time as First Lady was her sister, Lee Radzwill, who married Polish prince, Prince Stanisław Albrecht Radziwiłł, in 1959 and was considered equally fashionable.
Both sisters were highly photographed meeting dignitaries, kings, and queens during their very public lives in the 1960s and 1970s. The socialite sisters both had a fondness for French haute couture design, and Radzwill in particular was fond of Givenchy for a time. Amazingly, one of the dresses she wore by the designer recently turned up in a vintage shop and was snatched up by a a young costumer.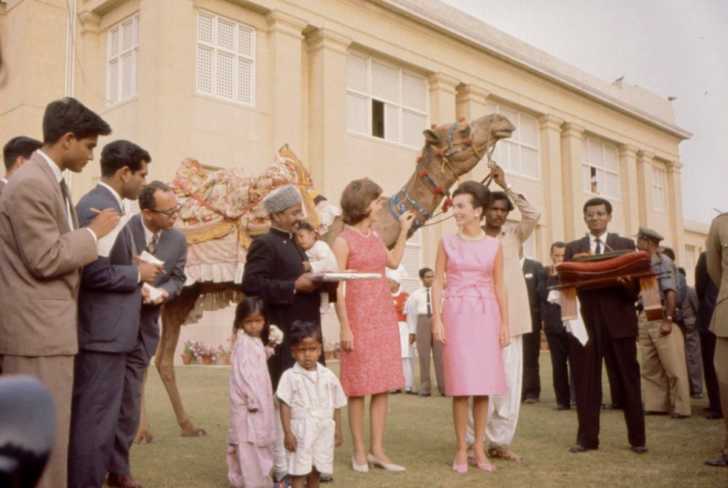 In 2020 as lockdowns kept people inside a 2019 graduate of the Royal Central School of Speech and Drama in London was perusing listings for vintage clothing when he found something incredible. Henry Wilkinson stumbled upon a listing for an embroidered Givenchy dress bodice from the 1960s, with the skirt portion ripped off from just a few inches below the waist.
Being a costumer and a collector of early Givenchy items, Wilkinson snapped up the damaged piece for $256. But, once it arrived he knew that it would take some cash to restore properly and took to crowd sourcing his endeavor from social media.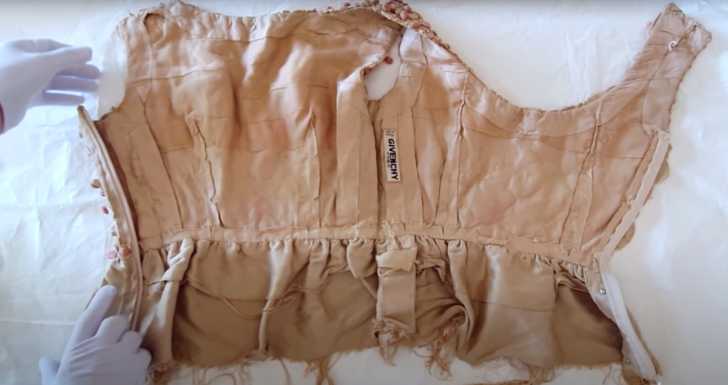 To his delight and surprise a vintage clothing dealer from Canada named Cherie Balch decided to entirely fund the restoration as she wanted to support young costumers just making their way professionally. Balch said, "Restoration work isn't often acknowledged in the vintage world, and Henry was approaching the project in a very scholarly way."
Wilkinson was well-positioned to study the bodice since he had previously interned at the Givenchy archive in Paris. While researching the dress he found that, though it was clearly designed for a high profile client, that client's name was never mentioned in official paperwork.
Over the course of many months Wilkinson worked on the gown and the first task was to replace the skirt. The dress was made from silk zibeline, a material that Hubert Givenchy had used for several of Jackie Kennedy's dresses as well. The dress skirt is in the pleated and tapered "bubble" shape that was so common in the early 1960s (Pierre Cardin had caused a sensation with his first bubble dress in 1954).
The beadwork on the bodice also needed work after all these years. Anyone who collects old gowns can tell you that beading is one of those things that really loses stability over time. As the threads become slack the weight of beads, sequins, and embroidery pulls on them -sometimes to the breaking point. This can even happen to dresses that are stored well, so a dress that was cut in half certainly needed some help. From start to finish the restoration of the dress took about 7 months of work!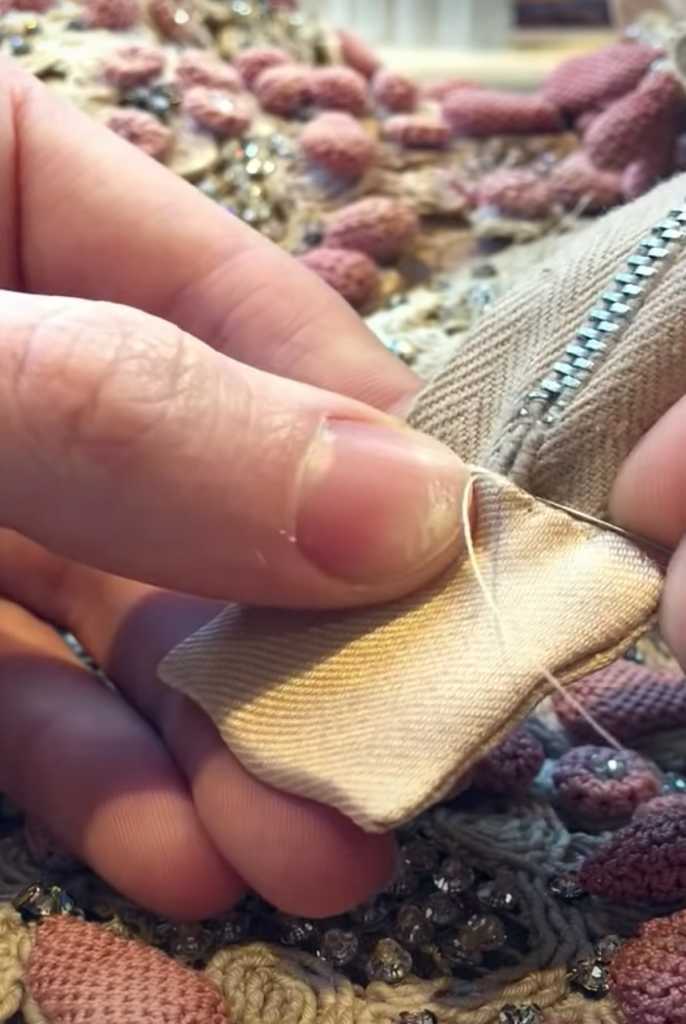 The dress had been acquired by the seller from the costume department of a playhouse and how it got there is quite the story. It was only after a follower of Wilkinson on social media sent in pictures of Radzwill wearing the dress that it was confirmed who the garment had been made for. Radzwill wore the dress to meet French President Charles de Gaulle, then Queen Elizabeth II, and on another occasion where she met Grace of Monaco (Grace Kelly). All of these occasions took place in 1961, which is important to note because in 1962 the personal relationship between Radzwill and Givenchy souredin a most dramatic way.
Radzwill was known to only hold onto designer clothing when she was firm friends with the maker. Being a fan of the theater, the working theory on how the dress fell from grace is that she probably simply gave the dress to theater company, having no more sentiment for the item after she felt Givenchy had slighted her.
Hear the whole story of how this incredible dressed was found and restored in the video below.