The 1992 film told the real-life story of the All-American Girls Professional Baseball League.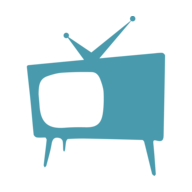 Timothy Roberts
When it comes to interesting storylines and movies, A League of Their Own is definitely in a league of its own. Two sisters joined the first female professional baseball league and helped it grow while also growing their own relationship.
There are many other reasons to remember A League of Their Own with fondness, namely Tom Hanks, Gina Davis, and Madonna. According to Simple Most, the film was a huge success, raking in some $132.4 million at the box office. It also helped to launch Madonna's career as an actor to the next level.
Penny Marshall directed the film that originally was seen in theaters some 28 years ago. It will now be returning to theaters on April 26, 27 and 29. TCM Big Screen Classics is working along with Fatima Vents to host the special event. There will also be members of the All-American League on hand. You can check out the festivities on the Fatima Events website to know where you should be to watch the movie.
This is one of the best baseball movies ever. I would say top 5 possible 3. https://t.co/DTrW5eDmA7

— Joseph Ryan Edwards (@JoRyEd) January 10, 2020
The cast reunited in 2016 but Tom Hanks and Madonna did not show at the reunion. Gina Davis, who played the part of Dottie Hinson in the film, took the lead at the annual film festival in Bentonville, Arkansas. For the part that she played in the film, Gina Davis was also nominated for a Golden Globe for Best Performance by an Actress in a Motion Picture – Comedy or Musical.
In 2017, Davis gave an interview with Today and said that many women have told her that the movie inspired them to get started in sports. It even helped her to discover the possibilities of being athletic as well. "When the coaches would say, 'You have real untapped athletic ability,' it was like, Oh, my God, I am coordinated.' It just took me (until I was) 36 to find that out," Davis recounted to USA Today about being on the set of "A League of Their Own."
Perhaps the most iconic line in the movie is one Tom Hanks says "There's no crying in baseball." According to USA Today, Davis didn't think that it would be quite so popular. "We knew it was hella funny," Davis, now in her 60s, recalls. "But I didn't know that was going to be a classic. That line is a signature, right up there with 'Hasta la vista, baby.'"