Keeping the Light Original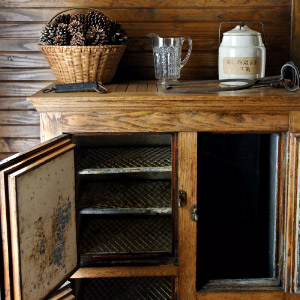 Dusty Old Thing
There was a time when homes were lit with oil lamps like the one just recently posted by Rick Evans on our Dusty Old Thing Facebook page. It's so nice to see them in their original condition. They seem to be getting harder to find.
Rick writes that this is another "new" lamp in the house. It's called a "Findlay" because of being made in Findlay, Ohio, perhaps by the Findlay Flint Glass Company. The pattern is "Fishscale" and it has a paneled font. The collar is an Ebling with a Banner burner. Rick dates it from the late 1800's to the early 1900's.
Findlay, Ohio, was the site of a major boom in natural gas starting in 1884. The prospect of cheap fuel lured many industries, especially glass, to the town. Some of the glass products that were made included window glass, lamps, bottles, light bulbs and tableware. Skilled glassworkers came from Europe and the Eastern US. Hundreds of women worked as glass decorators and packers. Some of the companies producing pressed glass included the Findlay Flint Glass Company and Model Flint Glass. Most, however, only lasted to around 1902 when the supplies of natural gas seriously dwindled. Several then moved on to Indiana.
We'd like to say "Thank You" to Rick for sharing this antique lamp with us and for giving such a good description. It's nice to see a light that is original. Like everything, the story of its manufacture is a part of history.