It's been a while since we've heard this knockout tune!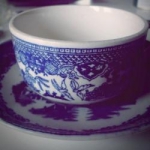 Rose Heichelbech
There were so many great acts that played on Hullabaloo in the '60s. And, the dancers on the show were truly top notch. This was the place to learn new dance moves back then. There is one song that the dancers really went crazy for: "Shotgun" by Jr. Walker & the Allstars.
As one of Motown's premiere acts, the band had a unique sound with the strong saxophone featuring heavily on all of their tracks. "Shotgun" was the first of their hits, a Berry Gordy song that had an unstoppable beat. This high energy song reached #4 on the charts in 1965, a feat the band would reproduce 5 years later with "What Does It Take (To Win Your Love)."
The dancers on the show are doing the absolute most with the song in this fun clip from Hullabaloo in 1966 as the band plays live. Have a look below.