"You do not change the lyrics to the song," said Deana about the updated version of the Christmas classic. "He's made it more sexual in it with those words that he has just said. It's absolutely absurd."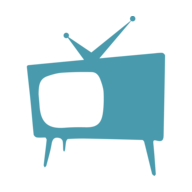 Steven Roberts
Many of us still enjoy listening to Dean Martin and obviously, his daughter is a fan of his music as well. That includes the classic, 'Baby It's Cold Outside'. Even though there is a lot of controversy surrounding the song, Deana Martin plans on continuing to sing it, according to Fox News.
Deana Martin at the Varney & Co. Show 😊 https://t.co/BIvjzHGhzA

— Deana Martin (@DeanaMartin_) December 15, 2019
Deana said, "Baby It's Cold Outside' is a cute, flirtatious and romantic song written by Frank Loesser in 1944. It won the Oscar for 'Best Original Song' in the 1949 film 'Neptune's Daughter.' It's been recorded by dozens of the world's top recording artists for over 60 years, including my dad Dean Martin… This song is included in his very successful 1959 'Winter Romance' album and I'm very proud that it has become an evergreen favorite that is played every holiday season."
Remembering uncle Frank Sinatra on his birthday! RIP 👼 pic.twitter.com/ZBWUnDvaPm

— Deana Martin (@DeanaMartin_) December 12, 2019
She added, "I personally love performing 'Baby It's Cold Outside' and will continue to do so." Her father, Dean Martin died in 1995 from acute respiratory failure when he was 78 years old. His daughter continues to share his legacy with as many people as possible.
https://www.instagram.com/p/Bq-oBz7lENf/
Back in 2017, Deana said, "I'm always thinking about dad, what he went through in his life and how the world has changed. He was a sweet, generous man who would just get up and do his thing." Once the song got a post-#MeToo makeover from John Legend and Kelly Clarkson, it got a lot of controversial traction.
Deana went on Good Morning Britain to say that she was unhappy with the new rendition. "You do not change the lyrics to the song," said Deana. "He's made it more sexual in it with those words that he has just said. It's absolutely absurd."
Kelly Clarkson Duets With John Legend on Revamped 'Baby It's Cold Outside': Watch: Kelly Clarkson teamed up with John Legend on Monday's episode (Dec. 9) of The Kelly Clarkson Show to debut their updated version of… https://t.co/QzrzQlQJ3H pic.twitter.com/F4A0GDkq6k

— SocialAlliance (@MusicNewModern) December 10, 2019
There was so much controversy surrounding the song that even an Ohio radio station stopped playing it.
Fox8 reported that WDOK Christmas 102.1 stopped playing the song after someone complained about the 1940s classic.
WDOK host Desiray said, "It wasn't really our decision. It's the decision of our listeners. People might say, 'Oh, enough with that #MeToo,' but if you really put that aside and listen to the lyrics, it's not something I would want my daughter to be in that kind of situation," she continued, explaining that the "tune might be catchy, but let's maybe not promote that sort of an idea."
https://www.instagram.com/p/B5GSDpIHWx8/
Parts of the song, such as the female singer saying, "I really can't stay," to which a man responds: "But baby, it's cold outside." or "Say what's in this drink?", "The answer is no" and "I've gotta get home."
https://www.instagram.com/p/B42nUs5HgOn/
According to a USA Today report, Colorado and Northern California were polling listeners to see what they should do.
San Francisco-based station 96.5 KOIT mentioned on their website, saying, "On Monday, December 3rd, 96.5 KOIT Program Director, Brian Figula, made the decision to remove 'Baby It's Cold Outside' (from various artists) after receiving complaints from listeners, and the trending national story from Cleveland. After removing the song, we have received hundreds of comments on social media and via email demanding that 'Baby It's Cold Outside' be placed back to the Christmas Playlist."