We're having a hard time imagining these 2 acts on tour together.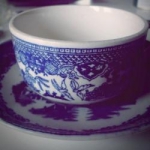 Rose Heichelbech
Back in 1967, there were a lot of things affecting change in the world. One of the biggest cultural shift occurred in the music industry as a new youth-focused market with far out hippie ideals began to take hold during the Vietnam War. These new musical acts sometimes had a clash of sound when promoters would book them alongside more bubblegum type acts. And so it was when Jimi Hendrix opened for The Monkees.
In an interview from Mickey Dolenz for Great Big Story, the star gives us the real scoop on just how the psychedelic guitar legend came to open for such a family-friendly group like The Monkees. The real kicker is how the fans reacted! Have a look in the video below. And, check out one of the most underrated songs of 1970 by clicking "Next Page" after the video.