Items That Rock: A Brief History, And Some Of Our Favorite Music Boxes!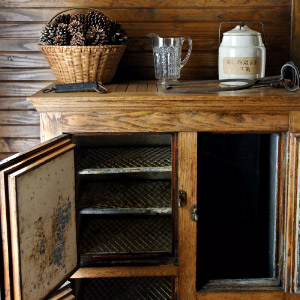 Dusty Old Thing
Though the first music box factory didn't open until 1875 (the Paillard company in Switzerland), the history of the music box dates back to the invention of the tuned steel comb in 1796. The comb consisted of metal teeth of various lengths, that would strike the pins on a rotating cylinder to produce different notes (the mechanics are very similar to clocks).
In 1885, Paul Lochmann created the "Symphonian" metal box that used a flat metal disc rotating on a turntable (think of a miniature vinyl player). These metal discs could be replaced to give the music box a new tune, and just like that, pop music was available and accessible.
The production and popularity of music boxes continued to climb until around 1877, when Thomas Edison invented the phonograph (phonograph killed the music box star!). By 1920, almost all music box manufacturers were out of business.